Is Trump's longstanding distrust of TikTok coming to a close?
Can Trump successfully ban TikTok?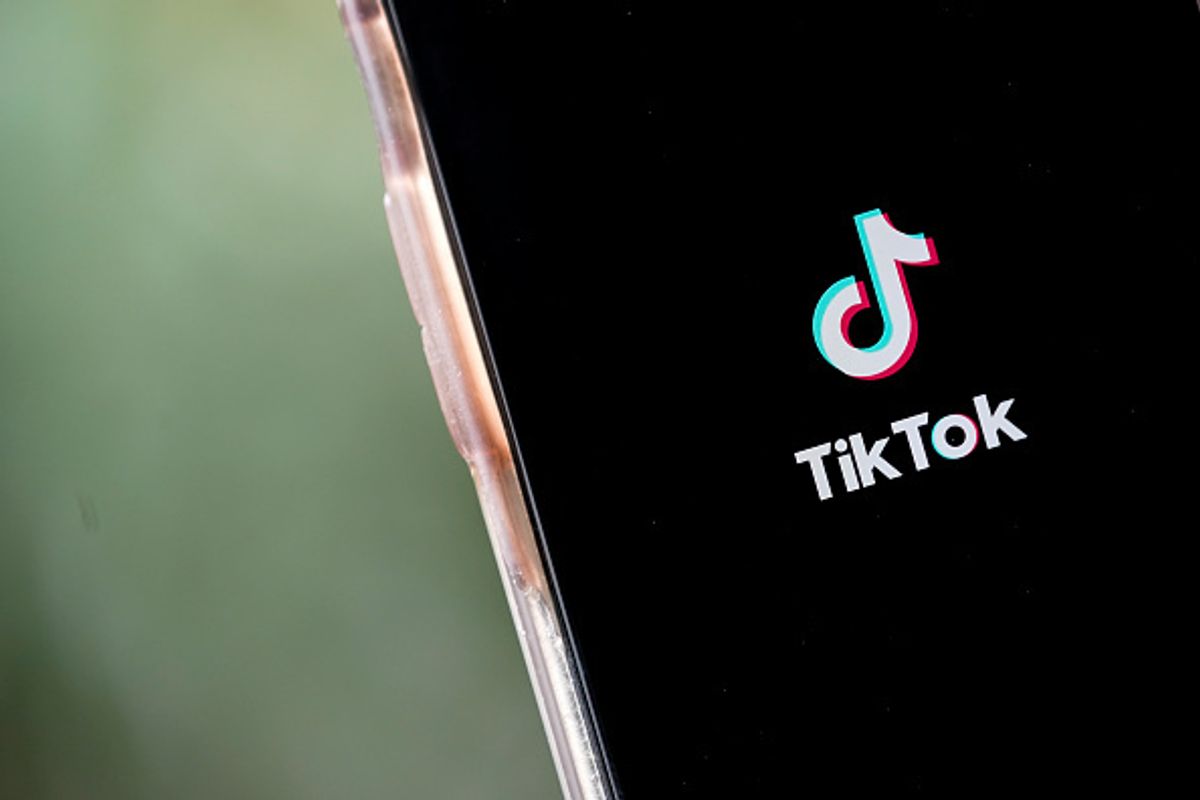 Photo Illustration by Drew Angerer/Getty Images
Most of us are aware of the popular social media platform TiKTok taking storm with creative and quirky video content from a network of talented content creators. There might also be an understanding that this is a platform Donald Trump's administration has issues with (the administration tried to ban the app back in the fall).
If you weren't aware, the brief series of sentences could catch you up to speed.
---
The administration contended that the app posed national security concerns with personal data collected from over 100 million Americans that use TikTok, leaving them 'vulnerable' to China's government.
The app also came under fire for becoming a source of misinformation in the election with viral videos stating that people were handed markers specifically to Trump voters that would cause their ballots not to be read through the system, further causing those votes to be ineffective. They also had videos stating that the President-elect Joe Biden's ballots were fraudulent, as well as QAnon-related conspiracies around ballots.
In addition, the app was also responsible for videos showing content creators calling the administration's voter fraud hotline to report on suspicions around the election. The pranksters on TikTok flooded the hotline with strange messages, while Twitter posted many anti-Trump memes. Since Friday, the administration shut down the hotline, encouraging Americans to voice their concerns virtually (there is still not enough evidence of mass voter fraud to date).
Some of the content stemmed from two pro-Trump pages called Republican Hype House and The Republican Boys, which mirrored the staunch ideology that the election was being stolen.
The app took action, flagging some of the videos that had misinformation, leading The Republican Hype House to issue an apology, explaining the situation and their decision not to post as much, so they won't have their platform taken away.
As a result, the administration set a divestiture order that was supposed to be in effect on Thursday with the hopes of relinquishing the app from the Chinese-based parent company, ByteDance .
Despite Thursday's order to restructure ownership of the app in the U.S. for national security concerns, ByteDance filed a petition in a Washington court earlier this week requesting a delay.
According to The Guardian , on Tuesday , ByteDance had asked the government for a 30-day extension because of "continual new requests and no clarity on whether our proposed solutions would be accepted."
In August, Trump signed an executive order to ban the app if its U.S. operations weren't sold within 45 days. ByteDance was backed into a corner, considering deals with a plethora of American companies, but decided on Oracle and Walmart's oversight, both having a stake in the company.
With the app and the administration remaining in constant limbo, no deals have been granted yet.
Ultimately, due to the administration's latest delay of the TikTok ban enforcement, it helped grant the Chinese-owned social media app a temporary reprieve against the battle with Trump. In my opinion, all that can be said is that this is not over yet.
There might be an ongoing battle between the administration and social media platforms about censoring or promoting fraudulent information.
For now, the app will remain an active content creation platform just like Facebook, Twitter, and Instagram, as they strive to protect content creators' freedom of speech while also doing their due-diligence, flagging as much content as possible to prevent added misinformation in a nation that is already divided.