On Wednesday, the longtime equal pay advocate met with with President Joe Biden and First Lady Jill Biden to speak at an "Equal Pay Day" event at the White House.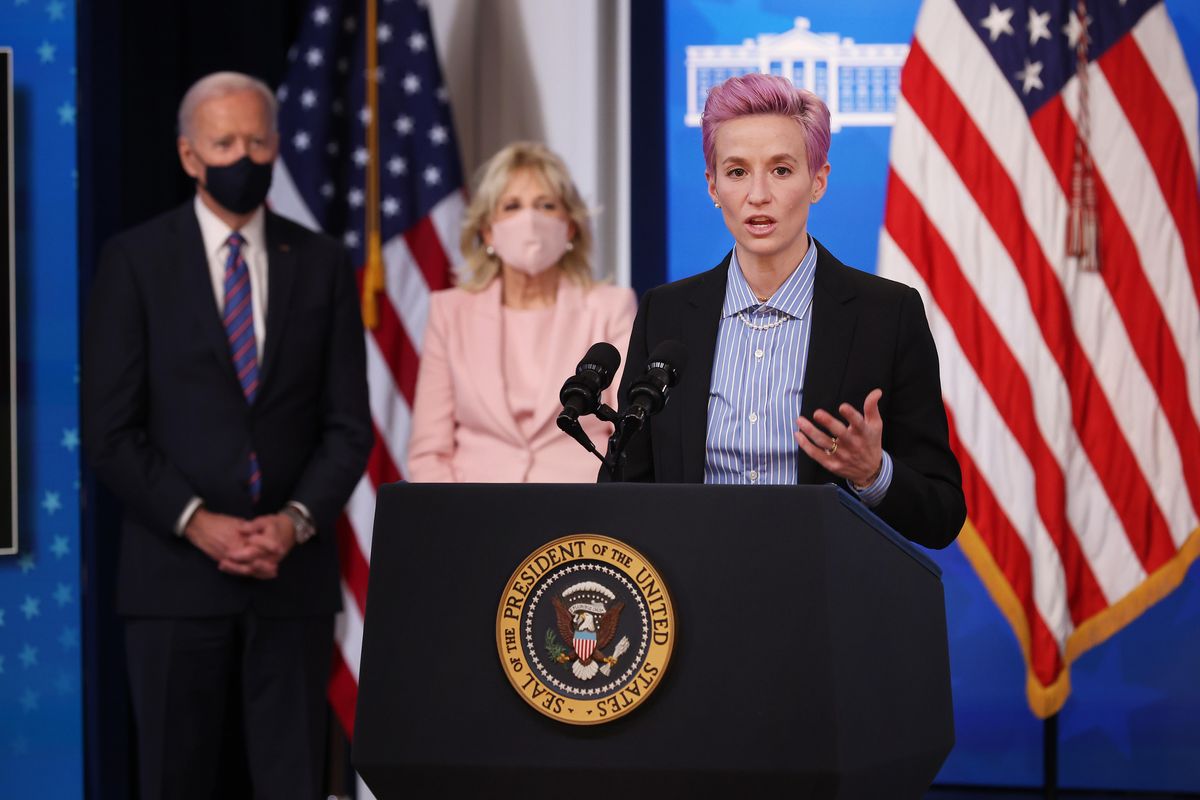 (Photo by Chip Somodevilla/Getty Images)
Olympic gold medalist and two-time World Cup winner, Megan Rapinoe is not a fan of gender roles. Then again, if you follow Rapione's career, you would already know that. On Wednesday, the longtime equal pay advocate met with met with President Joe Biden and First Lady Jill Biden to speak at an "Equal Pay Day" event at the White House.
Alongside teammate Margaret "Midge" Purce, Rapinoe explained she wasn't only advocating for herself, but on behalf of others who couldn't advocate for themselves.
"I know there are millions of people who are marginalized by gender in the world, and experience the same thing in their jobs," Rapinoe said. "And I know there are people who experience even more, where the layers of discrimination continue to stack against them. And I and my teammates are here for them. We on the women's national team today are here because of them."
Following Rapinoe's remarks, President Biden took the podium to voice his thoughts on the Paycheck Fairness Act, which would "remove loopholes in the law allowing employers to justify gender pay disparities."
In addition to her speech in the Oval Office, Rapinoe testified in front of Congress, outlining numerous ways she and her teammates still face inequalities despite their numerous accolades on the world stage.
"Despite all the wins, I'm still paid less than men who do the same job that I do," Rapinoe said.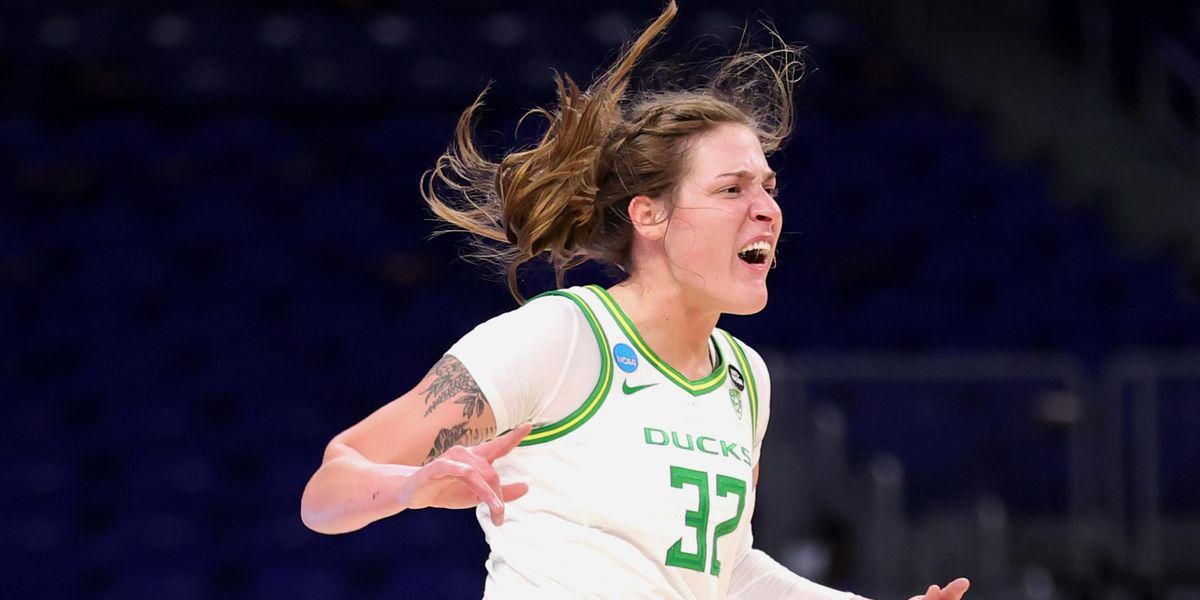 NCAA basketball player's TikTok goes viral for shedding light on gender inequalityconversations.indy100.com
Rapione's illuminating testimony comes a week after Oregon University basketball player Sedona Prince posted a video to TikTok, highlighting the vast inequalities women face within the league. In the video, Prince explains how the women's training area featured strikingly less resources than their male athletic counterparts.

"For an organization like the NCAA, similar to the US Soccer Federation, that's a non-profit -- it's just absolutely unacceptable," Rapinoe said. "For Mark Emmert and the executives at the NCAA, you just simply have to do better."
According to the United States Census Bureau, in 2019 the female-to-male earnings ratio was .823. That inconsistency increases along racial lines. According to 2020 data from the Institute for Women's Policy Research, Hispanic women earned 58.7% of White non-Hispanic men, and Black women earned 63.6% of White non-Hispanic men.
Toss in a global pandemic and those disparities immediately increase.
Rapinoe went on to say despite her immense accolades, she's been "disrespected and dismissed because I am a woman."
It truly astounds me how this continues happening despite the amount of progress within sports surrounding representation and inclusion. Last year, Katie Sowers made NFL history as the first woman to coach in the Super Bowl. In addition to Sowers, both Jeanie Buss and Becky Hammon made NBA history, with Buss becoming the first female team owner to bring home an NBA championship, and Hammon serving as the first female head coach in an NBA game.
This is incredible progress for an industry previously dominated by men. However, this recent incident only proves how gender roles still play a pivotal part within sports, and it won't change unless the narrative does.