Searching for your next read? Here are seven, Black female authors you should be reading
We should all strive to expand our literary horizons, so we can learn from different perspectives, and inevitably transform into better individuals.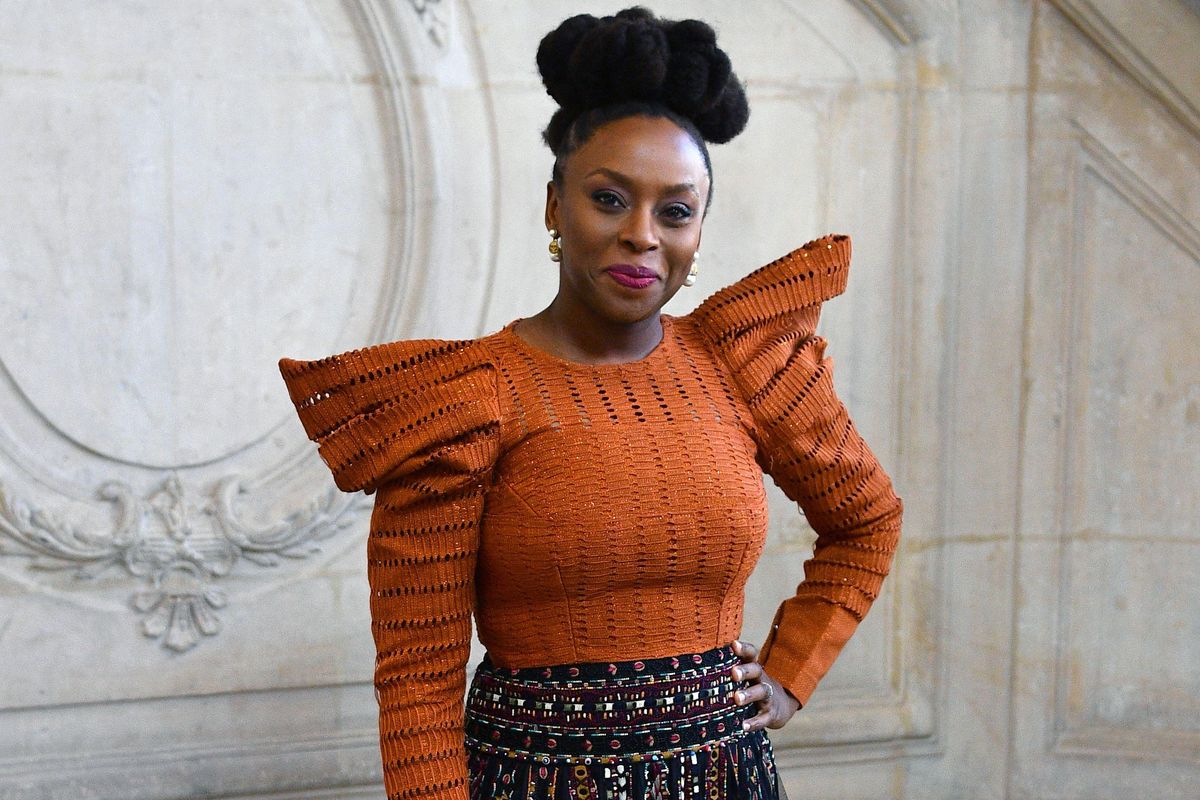 (Photo by Christophe ARCHAMBAULT / AFP)
Those who know me, will you tell you I'm an immense bookworm. There's truly nothing I love more than curling up on the couch, with a warm cup of tea and a deliciously satisfying novel. Especially on chilly winter evenings, I can think of nothing better. But there's nothing I love more than novels introducing me to different viewpoints and opinions, teaching me something new in the process. When I'm able to immerse myself in worlds different than my own, I'm able to grow not only as a reader but as a human being.
---
Besides, reading one perspective becomes boring over time. We should all strive to expand our literary horizons, so we can learn from different perspectives, and inevitably transform into better individuals. One of my favorite quotes from Albert Einstein is, "Wisdom is not a product of schooling but of the lifelong attempt to acquire it."
We have to be committed to positive change, but in order to that, we have to first educate ourselves. And there's no better way to broaden your knowledge than by reading. Here are seven female authors of color, who are currently changing the publishing industry for the better.
1. Chimamanda Ngozi Adichie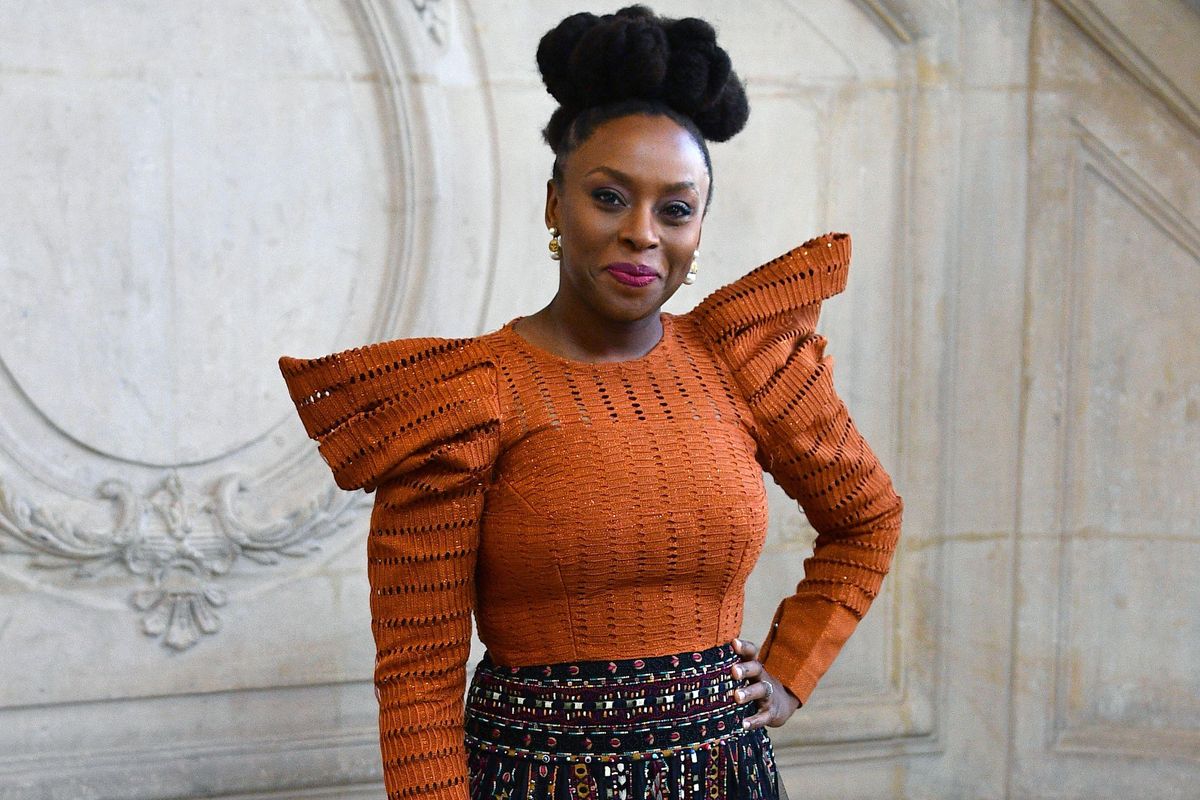 Nigerian writer Chimamanda Ngozi Adichie poses during the photocall ahead of the Dior Women's Spring-Summer 2020/2021 Haute Couture collection fashion show in Paris, on January 20, 2020.(Photo by Christophe ARCHAMBAULT / AFP)
I cannot say enough wonderful things about this Nigerian-born author. She is by far one of my favorite writers, whose specialty happens to be feminist prose. But her words transcend beyond that. I first discovered Adichie through her powerful 2014 TED talk "We should all be feminists," which she also named her book of essays after. It was just as poignant then as it is now.

However, as much as I love Adichie's book of essays, my favorite novel by her would have to be Americanah (2013). It's actually one of my favorite novels overall. The story follows teenagers Ifemelu and Obinze, who fall in love under a military dictatorship in Nigeria. They are separated when Ifemelu leaves to study abroad in America post 9/11, only to be reunited with Obinze thirteen years later in Nigeria.
It is a beautifully woven love story, grappling with identity and expectations of being Black within America. I honestly can spend all day "fangirling" over Adichie, whom I often fantasize is my best friend. However, reading her work would probably be a more proactive, less creepy option for you.
2. Bell Hooks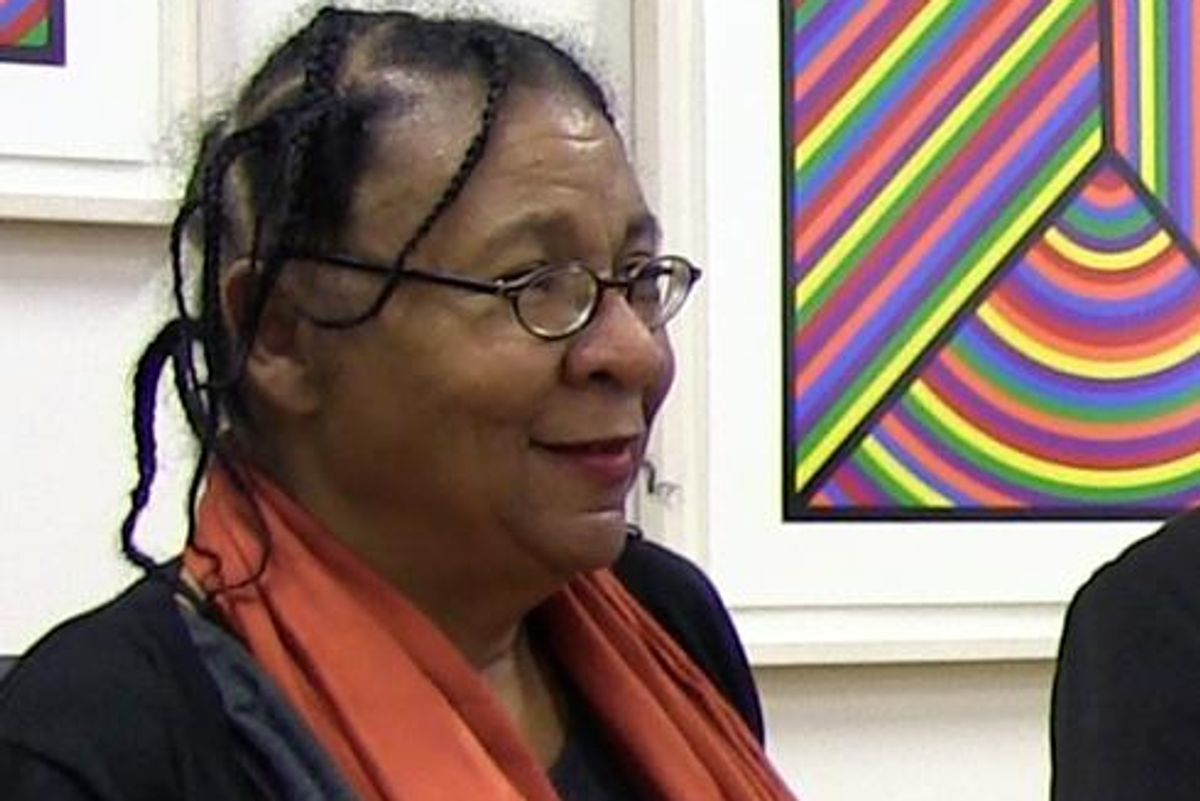 File:Bell hooks, October 2014.jpg - Wikimedia Commonscommons.wikimedia.org
If you're not already familiar with Gloria Jean Watkins, better known as Bell Hooks, it's about time you educate yourself. Professor, feminist, and social activist, Watkins does it all. However, she is most famously known for being an iconic author, whose work touches on race, gender, and class.

Watkins often explored the various identities of Black women, with a slant towards feminist ideals. Throughout the mid-1970s, Watkins taught English and ethnic studies at the University of Southern California, African and Afro-American studies at Yale University during the '80s, and women's studies at Oberlin College during the 1990s and early 2000s. She also taught English at the City College of New York throughout the early 2000s.
If you're feeling like an underachiever right about now, you're not alone. Her most iconic pieces of literature are Ain't I A Woman: Black Women and Feminism (1981), Feminist Theory: From Margin to Center (1984), Killing Rage: Ending Racism (1995), and All About Love (1999).
3. Roxanne Gay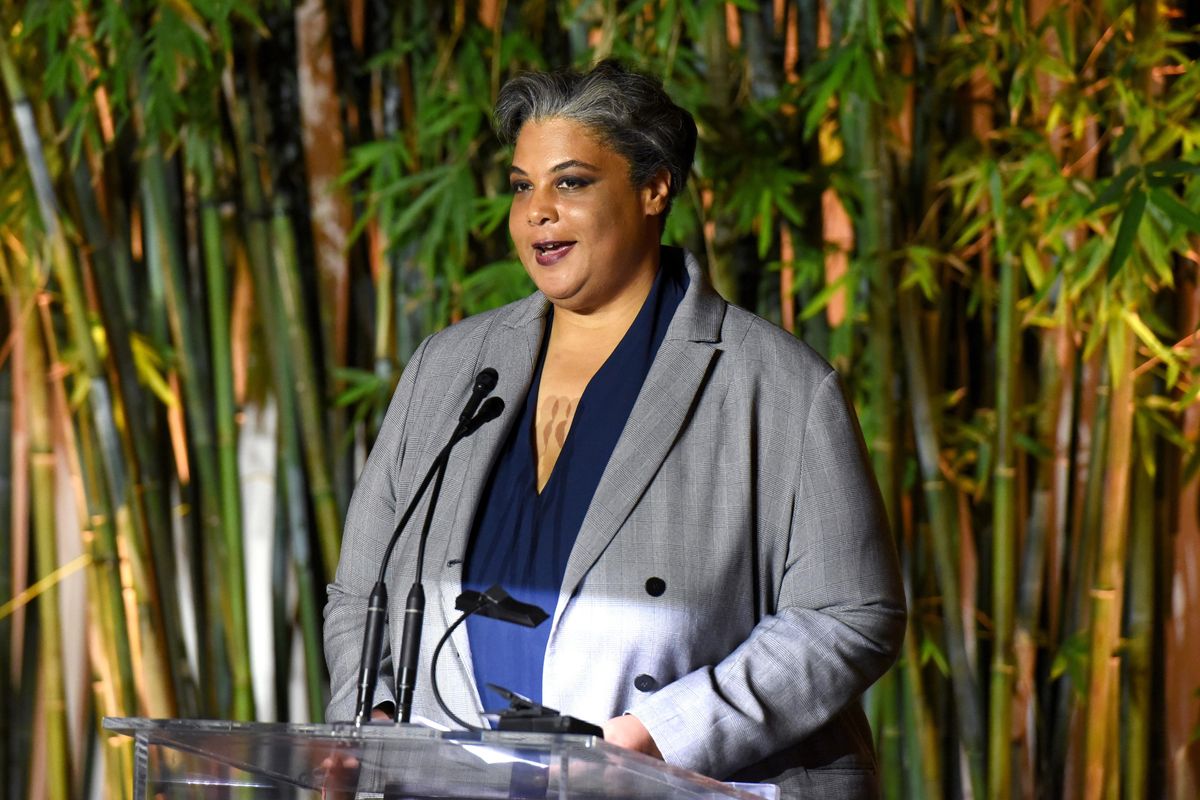 Roxane Gay speaks onstage during the Hammer Museum's 17th Annual Gala In The Garden on October 12, 2019 in Los Angeles, California(Photo by Presley Ann/Getty Images for Hammer Museum)
For every feminist who thinks she's "doing it wrong," I present you with Roxane Gay. The professor, editor, and social commentator rose to fame with her New York Times best-selling collection of essays Bad Feminist, which highlights the stereotypes and realities of being a modern feminist. Gay acknowledges that just because a woman loves pink, wears lipstick and reads Vogue, and has personality traits that don't associate with 'mainstream feminism,' doesn't make her any less of a feminist.

I absolutely love Gay's work, not only because it's extremely relatable, but because it outlines the challenges women face to be perfect, within a movement that is meant to empower women - not critique them. Her work often intersects identity and culture, with a sprinkle of unapologetic humor. Other works by Gay include Ayiti, An Untamed State, Difficult Women, andthe New York Times bestselling novel Hunger.
4. Mikki Kendall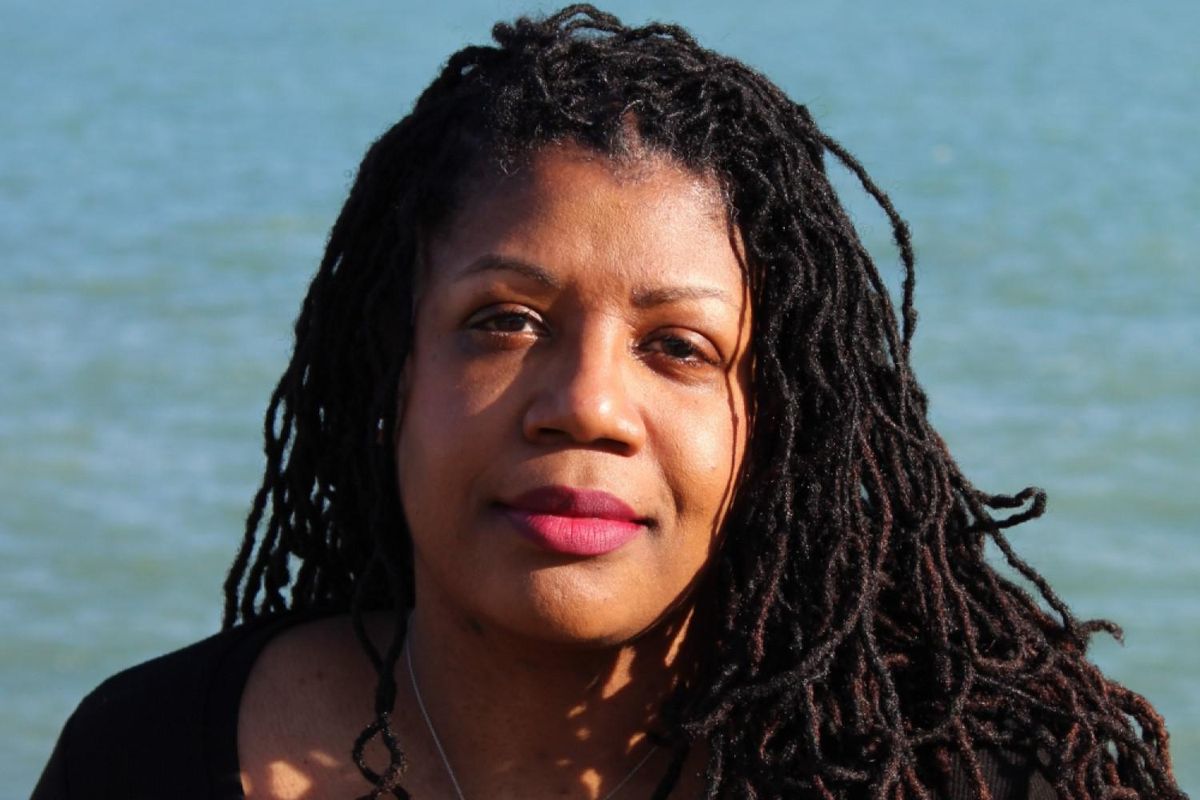 File:Author, activist, and cultural critic Mikki Kendall.jpg ...en.wikipedia.org
There's a quote I was reading the other day that really resonated with me. The quote was by an anonymous writer, but goes something like this, "If your feminism isn't intersectional, then it isn't truly feminism." At its core, that is what author, activist, and cultural critic, Miiki Kendall's bestselling novel, Hood Feminism: Notes From The Women That A Movement Forgot is about.

When I first picked up Kendall's novel, I was at a crossroads within my feminism. I knew there was more to the movement than what was being distributed within the media. I had always referred to myself as a feminist, but there was still a lot about the movement I didn't understand. I realized I couldn't be the universal role model for feminism, simply because my experiences didn't mirror ALL women. However, I was desperate to educate myself, which was where Kendall's book came into play.
"When the people who are supposed to be your allies on one axis are your oppressors on another, Kendall fiercely writes, while pondering the question of whether all women genuinely have a common set of interests. Too often, mainstream feminism focuses on one demographic and leaves out the countless stories of the many women from different cultures and races.
Kendall weaves together essays surrounding racism, ableism, and transmisogyny, arguing that these too, are all feminist issues. She touches on food insecurity, the living wage and access to education, and how we all must acknowledge these facts in order to truly stand in solidarity. Kendall is definitely one of my favorite new authors, with Hood Feminism being one of my favorite reads of 2020.
5. Britt Bennett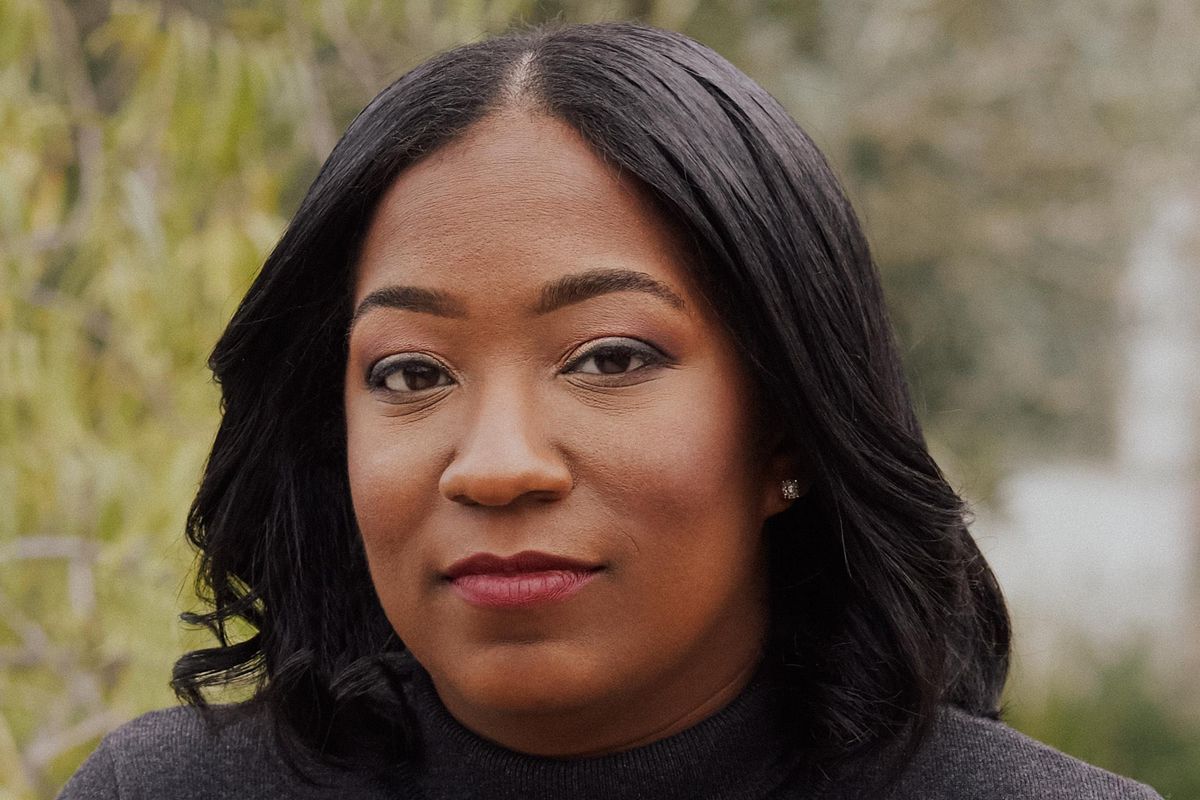 File:BritBennett.jpg - Wikimedia Commonscommons.wikimedia.org
Where do I even begin? Britt Bennett's 2016 debut novel, The Motherswas one of my favorite reads that year. After reading the hauntingly lyrical novel, which surrounds the consequences of young love within a Black community in Southern California, I cried for about an hour. I was going through a lot at the time, and reading Bennett's novel emotionally threw me over the edge.

Then last spring, Bennett released her second novel, The Vanishing Half, and I immediately found myself in tears once again. The novel grapples with racial identity and centers around identical twin sisters whose destiny leads them down different paths in life. It was named Best Book of 2020 by The New York Times and was on Barack Obama's list of favorite books of 2020. HBO has also acquired the rights to develop the book into a limited series, with Bennett signing on as Executive Producer.
Bennett's novels are simply that good. She can make you laugh, cry, smile and frown all within seconds. She somehow manages to pull emotions from a reader that were buried deep within.
6. Angie Thomas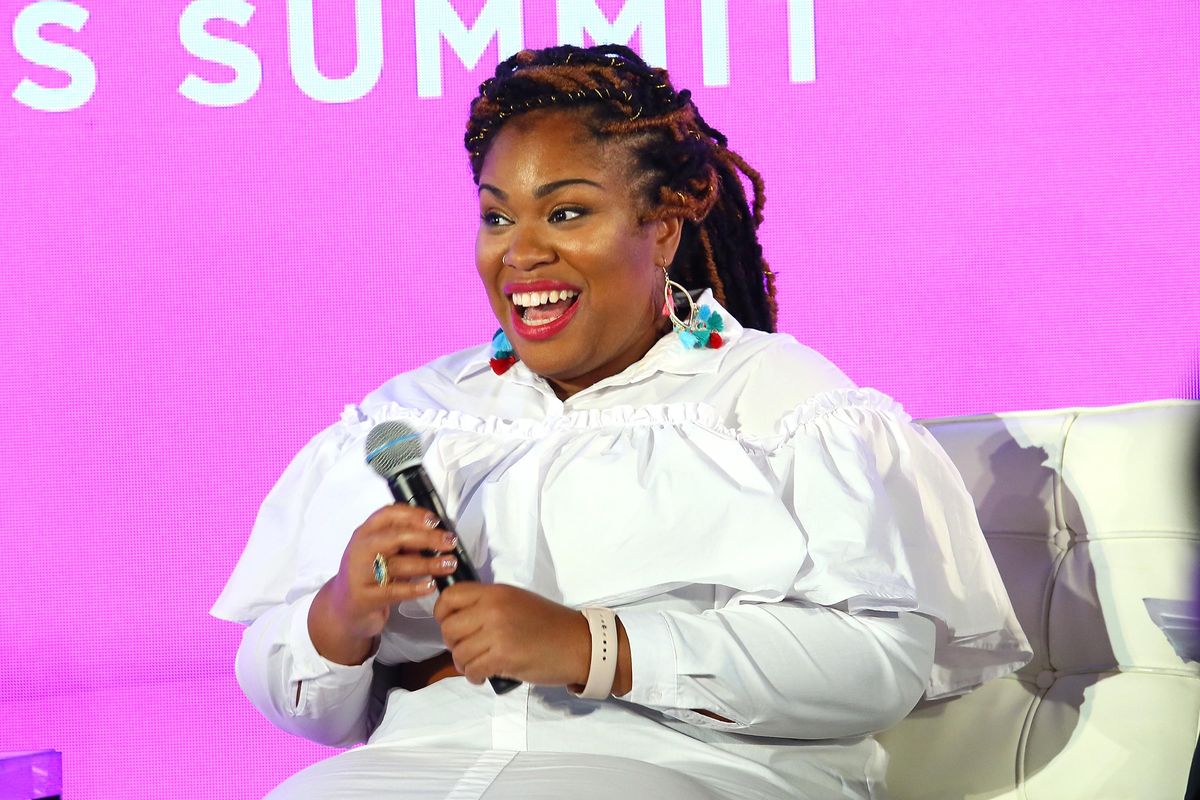 Angie Thomas speaks during the #BlogHer18 Creators Summit at Pier 17 on August 9, 2018 in New York City(Photo by Astrid Stawiarz/Getty Images)
I might be one year away from my thirties, but Young Adult fiction will continue to remain one of my guilty pleasures. And I'm not referring to the customary high school forbidden love saga. Here's looking at you Twilight. I'm referring to a truly transcendental book, that demands you to see the world in a different light - written with a young audience in mind. I mean, isn't that the kind of literature a younger generation should be reading?

Well, that is precisely the kind of author Angie Thomas is.
Not only was she a former teen rapper, she also holds a BFA in creative writing from Belhaven University, and was discovered by a literary agent through a question and answer session on Twitter. Her debut coming-of-age novel surrounding police brutality, The Hate U Give (2017)quickly became a bestseller upon its release and was made into a film the following year.
Additional works by Thomas include On The Come Up (2019) and her soon-to-released novel Concrete Rose.
7. Michelle Alexander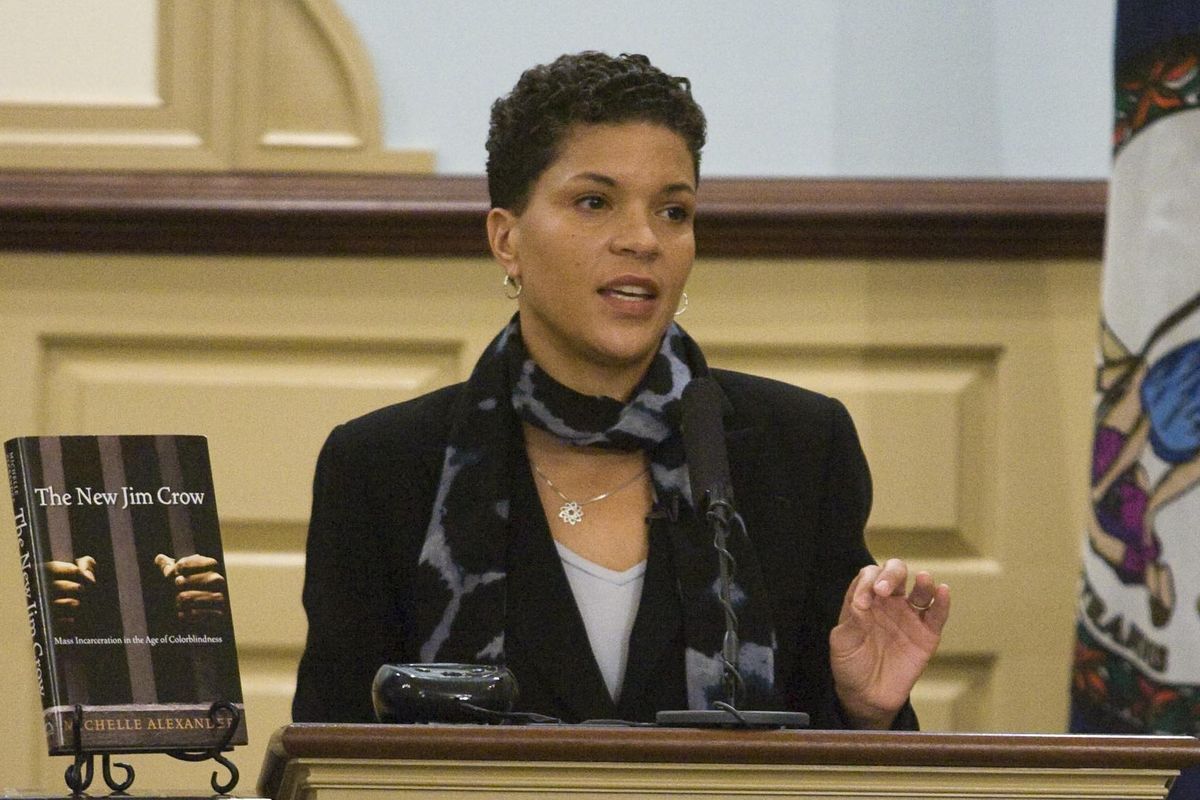 File:Michelle Alexander 2011 02a.jpg - Wikimedia Commonscommons.wikimedia.org
Last, but certainly not least on this list is Michelle Alexander. If you're not already familiar with this powerhouse writer, can you really call yourself a fan of literature? Not only is Alexander an impeccable writer, she's also a civil rights litigator, legal scholar, and visiting professor at Union Theological Seminary. She's also a regular contributor for The New York Times. Her celebrated novel, The New Jim Crow: Mass Incarceration in the Age of Colorblindness, focuses on the eradication of communities of color, and the inconsistencies within the U.S. criminal justice system, and how it functions as a contemporary system of racial control.

Alexander's work is a force to be reckoned with, and a must-read for anyone seeking to understand the truth about racial injustice within our nation.
Have you got something to say about this subject? Submit a post here and start the conversation.