Why baby bubbles matter to millions, not just Boris and Carrie
Downing Street's announcement is an important and timely reminder for anyone who has struggled to raise children during the pandemic.
@Bill_Bowkett
Bill Bowkett is a journalists with interests in politics, education and disabilities. He was shortlisted for 'Best Interview' at the Student Publication Awards during his time as Executive Editor of InQuire, the University of Kent's newspaper.
https://www.linkedin.com/in/bill-bowkett-41026319a/
https://www.instagram.com/bill_bowkett/
Last week's announcement of London and surrounding areas going into the newly created tier 4 came as a devastating blow to millions.
New restrictions constitute a ban on indoor mixing, wrecking festive plans across England. It comes less than a month after Boris Johnson announced that three different households would be able to mix over a five-day Christmas period.
---
Although the Prime Minister's decision was made to reduce the rate of transmissions in the southeast, which has been growing exponentially over the last several months, you cannot help but feel sorry for families gutted by the pandemic. Many will now be forced to Christmas day alone. The hope of consoling and hugging loved ones after nearly a year of chaos has been ruptured.
However, hope is alive after changes to "support bubble" rules. Since June, adults have been able to form these circles with other households that are not assigned to anybody else.
READ: How countries can prepare for pandemics with essential supplies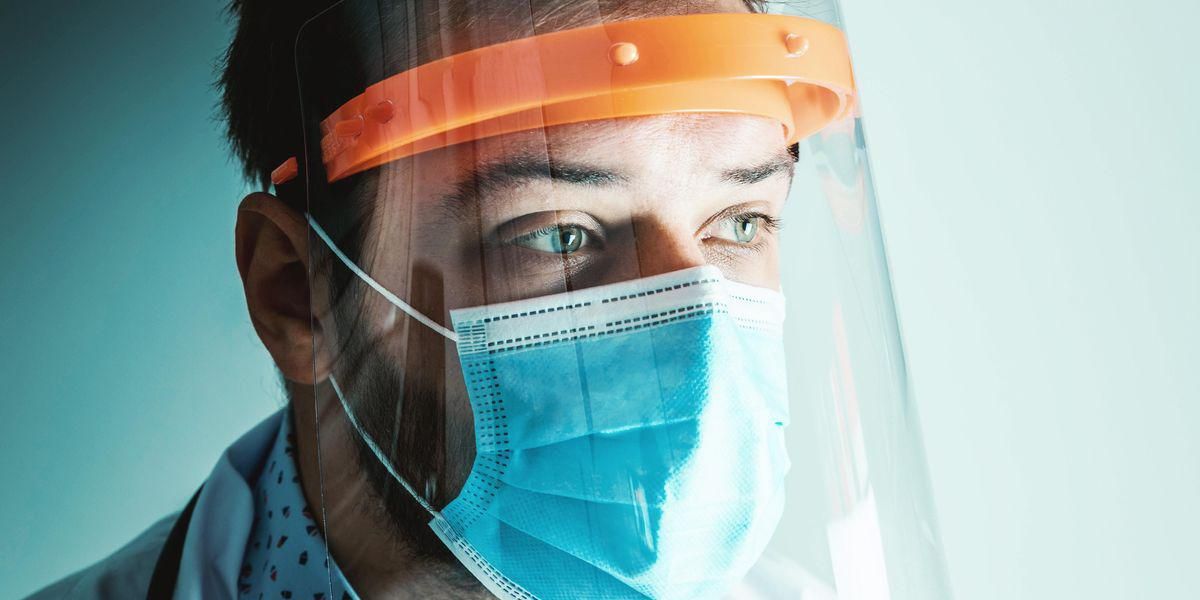 How countries can prepare for pandemics with essential suppliesconversations.indy100.com
It's time to re-think how we stock essential supplies for the future.

Now, bubbles can be formed with a household that includes a child who is less than one-year-old as of 2 December. It is fantastic news for thousands of people, and in particular to Boris Johnson and his fiancée Carrie Symonds.
The two, who were recently ranked by Mace Magazine as Westminster's number one power couple, had their first child, Wilfred during the first lockdown in April.
Regardless of your opinions on the Tories and their handling of the coronavirus pandemic, the public should feel delighted for the pair given the whirlwind of a year they have had – if Boris' near-death Covid-19 experience and Carrie's expected childbirth is not validating enough, I am not sure what will. They should feel extremely lucky to be able to carve Turkey with their close-set of relatives or friends in Downing Street this week. (No details as to who, but then again why should it matter?).
However, someone who was not as joy-hearted to Mr and (soon-to-be) Mrs Johnson was Jemima Kelly, a hack for the Financial Times' Alphaville section. On Tuesday 22 December, Kelly wrote a blog – entitled 'Guess whose Christmas isn't cancelled?' – about Boris and Carrie and how they could still "legally have a rather merry Christmas if they wanted to".
It begins straightforward enough with a brief dissection of the new legislation, before then going on about a widely unknown exemption that applies – in the FT's estimates – to around 750,000 households.
READ: How the 0.7% law is affecting residents in the UK during the pandemic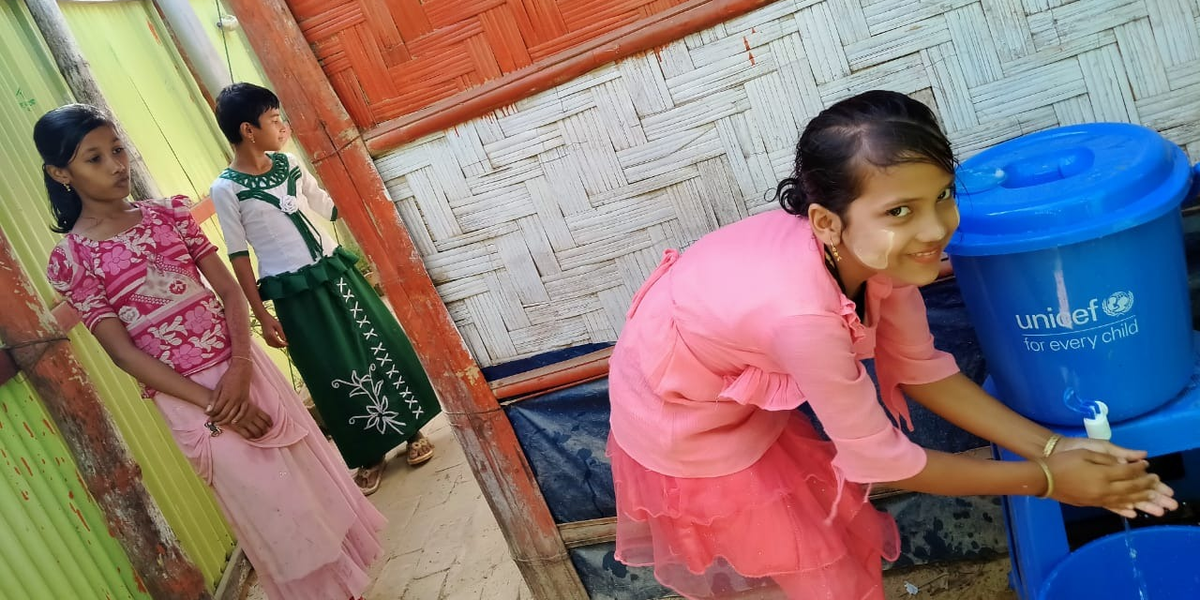 How the 0.7% law is affecting residents in the UK during the pandemicconversations.indy100.com
The 0.7% law states a proud, rich country like the U.K. can afford to give just 7 pence of every £10 to help people living on less than £1 a day. It also means when we have less money, the aid budget automatically goes down

Here is what Kelly goes on to write:
Now, we imagine that if you're the one whose job it is to set the rules, you probably are aware of all these exemptions. And, Christmas cracker question: can you think of anyone who sets the rules who has a baby under the age of one (as well as an unknown number of other children above the age of one)?
She goes on to say:

We're not quite sure we understand the rationale for the exemption. If it's about giving mothers with postnatal depression a break, we can kind of understand that, but we are talking here about those who have partners (or at least one other adult living with them) so one would hope that in the majority of these cases, that partner can provide at least some support. And if this is the rationale, what about exemptions for other depressed people? Surely new parents living together are not the highest-risk category for those suffering from "loneliness or isolation"?

Although Kelly suggests that these reforms relating to infants are not "deliberately tailored" for the unit in No. 10 and that her piece was simply to "make sure [Brits] understood the rules…while avoiding a criminal record", her piece was passive enough to get under the skin of mothers (and fathers) who perform small miracles each day in normal circumstances, let alone a bloomin' pandemic.

One person having none of this rhetoric was Jess Brammar, Editor-in-Chief of the HuffPost UK outlet. Like Ms Symonds, Brammar gave birth over lockdown to new-born Jude in May with Guardian reporter Jim Watherson.

She posted a Twitter thread responding to Kelly's comments:
really mean-spirited, sneery piece from the FT today suggesting the Tier 4 exemption for people with babies under one is for Carrie Symonds to spend Christmas with her family. I just wrote a long thread about it, but deleted it, so it's more succinct to just say: oh, p*** off.

Takes quite some confidence to write about how people don't deserve or need help and support. Let alone to dress it up as an exposé of a hidden detail that has been all over my social media and WhatsApp groups for days. And no, my family aren't using it.

So many groups of people for whom this pandemic has been a mental health disaster. Caring about one group doesn't detract from others. I hope a brief mood bump from publishing that nasty little piece lasts them through the Christmas period, at least someone might enjoy themselves.

In choosing to post this, Brammar has shown – based on her personal experiences – the unquestionably challenging task of acting as a child's parent (just ask my mother how she has felt over the last 22 years).

The 'new normal' as we have become accustomed to has changed all aspects of family life. Normally, first-time carers raise questions about managing stress and daily routines. But the pandemic has depended on those anxieties who frankly could never predict a society like this during pregnancy.

For instance, the British Medical Journal released a study in June showing how the mental health of parents with students has been affected because of the virus. Imagine what the effects of a wailing baby would be like? These conditions could affect the carer's ability to provide care like adapting to a baby's intense routine or understanding their emotional needs. And that is not even mentioning children picking up their minder's low moods.

Carrie Symonds may well have played a central role in this policy change. Her influence on her PM hubby is well documented, like his fitness routine and his views on climate change. Regardless, it is a welcomed move that is empathetic. Not only does this form of mixing not risk infection or the life of babies or adults, but it is also a necessary move that priorities the welfare of parents at this time of year – a time for gathering and belonging. Hypothetically, it means grandparents could look after their children's kids – and even stay over – putting a huge weight off parents' shoulders.
The government claims to care about protecting lives. New-borns should be of that priority too, and that means focusing on those responsible for bringing up the next generation into our post-Covid world.
Have you got something to say about this subject? Submit a post here and start the conversation.