How the 0.7% law is affecting residents in the UK during the pandemic
The 0.7% law states a proud, rich country like the U.K. can afford to give just 7 pence of every £10 to help people living on less than £1 a day. It also means when we have less money, the aid budget automatically goes down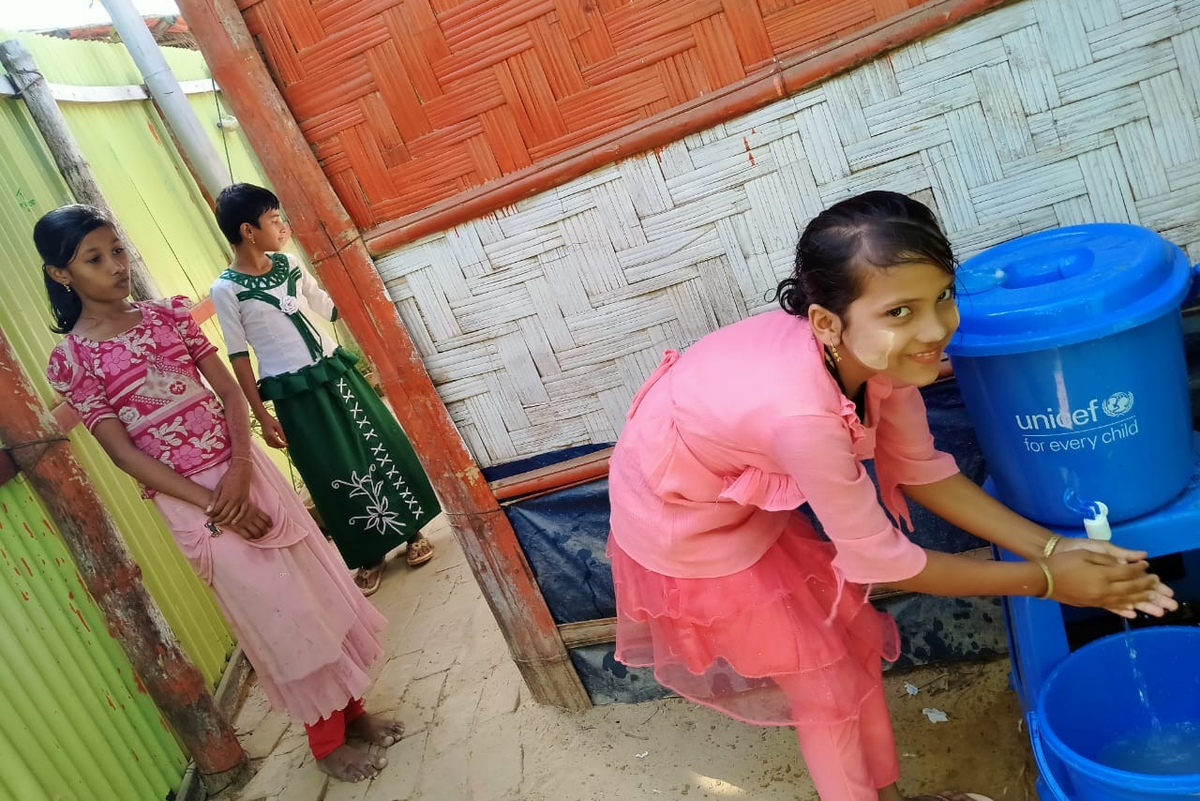 Yeasmin Akther/CARE Bangladesh
@lauriejlee
CEO of CARE International UK
The United Kingdom's 0.7% law is tough love. Established by the UN in 1970, the law states a proud, rich country like the U.K. can afford to give just 7 pence of every £10 to help people living on less than £1 a day. It also means when we have less money, the aid budget automatically goes down. Estimates for national income have been slashed because of the economic impact of Coronavirus.
Because of the 0.7% law, the aid budget was automatically cut in July by 20%. That is a huge cut. To put it into context, the Institute for Fiscal Studies said real-terms public service spending in the UK was cut by 20% over the course of a decade of austerity. The UK Aid Budget was cut by 20% overnight in July.
No other government budget has faced immediate cuts on such a scale before. That was a tough decision. But that is how the 0.7% law is meant to work. This is a reason for keeping the 0.7% law during economic hard times, not scrapping it.
Cutting aid is not the answer. Even if you cut the whole Aid budget, it would only be 5% of the estimated £300bn economic cost of Coronavirus. Only economic recovery will solve this problem.

The UK's 2019 Government manifesto, less than a year ago, said "We will proudly maintain our commitment to spend 0.7 per cent of national income on development." We should indeed be proud of it. All of us have been cheered by the news of at least two effective Coronavirus vaccines in the last few days.
Hopefully these will be making a big difference in the next few months.
So Great Britain can be incredibly proud we have used our international aid budget, to work with the Bill and Melinda Gates Foundation and The Wellcome Trust, to ensure the vaccines are shared fairly with everyone around the world. This is the right thing to do. And the right thing is always in our own long-term interests too.
As Prime Minister Boris Johnson said, "the health of the whole world, depends on everyone having access to a safe and effective vaccine. No one is safe until everyone is safe." But in the meantime, we know lockdown and restrictions on businesses are taking a heavy toll on jobs and wellbeing. So the Chancellor has promised to do "whatever it takes" to help people through these very tough times.
Coronavirus is also having a devastating impact on the poorest people around the world, living on less than £1 a day. CARE International has surveyed more than 10,000 people in more than 40 countries. We know millions of women have lost their jobs in clothes factories in Bangladesh and India.
Women in Bangladesh were six times more likely than men to lose paid working hours. Families in Afghanistan are going without meals. Mental stress is up. Unpaid caring responsibilities have increased. Women have lost access to contraceptives.

The World Bank says global extreme poverty is expected to rise in 2020 for the first time in over 20 years. Through a combination of economic growth and effective aid, the share of people living in extreme £1 a day poverty has fallen from half of the world's people in 1990 to less than one in ten people today.
But Coronavirus is putting that progress at risk. 100 million more people could be pushed below £1 a day in 2020. Aid is also playing a vital role in helping people who have lost their jobs and livelihoods due to the pandemic. Without this help, more people will go hungry. We must not pay for Coronavirus on the backs of the poorest people in the world; because Coronavirus just made them even poorer.
From Your Site Articles
Related Articles Around the Web