Meghan saying she had suicidal thoughts during Oprah interview was more than revealing. It was heartbreaking.
During a clip from their upcoming sit-down with Oprah, The Duchess of Sussex is seen wearing a bracelet that belonged to Harry's mother, Princess Diana.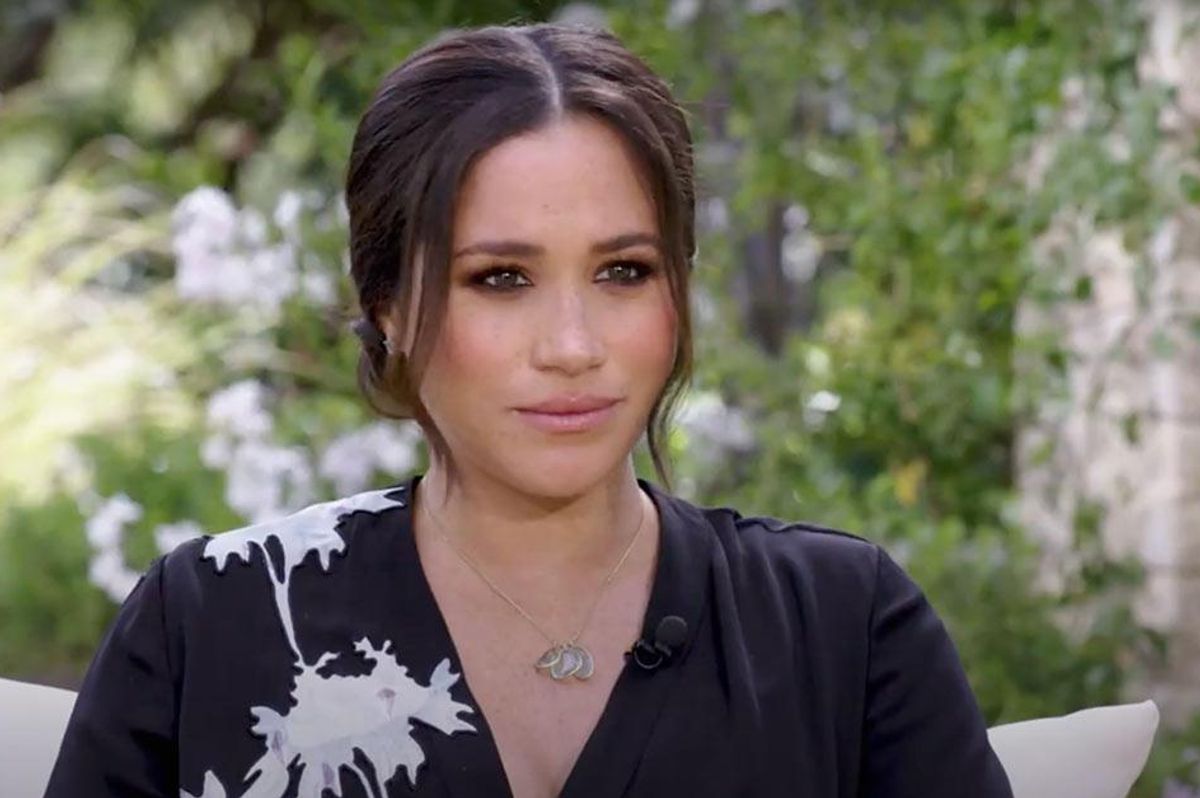 Photo credit: Youtube/CBS
If you're anything like me, odds are you've been impatiently awaiting for the Meghan Markle and Prince Harry Oprah Winfrey interview to drop. On Sunday, the world was finally able to watch the explosive interview, which highlighted some serious discussions surrounding mental health. During the interview, the Duchess of Sussex revealed she had suicidal thoughts after marrying into the British royal family.
---
The revelation came after Meghan highlighted a photo a friend sent her of her and Harry at a Cirque de Soleil performance at London's Royal Albert Hall in January 2019. The photo was taken the same day Meghan told Harry she "didn't want to be alive anymore." In the photo, Meghan is five-months pregnant, looking gorgeous in a beautiful blue sequined gown, smiling with Harry by her side.

But looks can be extremely deceiving. Despite her jovial demeanor in the photo, Meghan said the photo "still haunts her."
"And I zoomed in, and what I saw was the truth of what that moment was. Because right before we had to leave for that, I had just had that conversation with Harry that morning," Meghan mentioned to Oprah. In addition, Meghan mentioned that Harry initially tried to persuade her not to go to the event, but she insisted after explaining to Harry she "can't be left alone."
"And that picture, if you zoom in, what I see is how tightly his knuckles are gripped around mine," Meghan continued. "You can see the whites of our knuckles, because we are smiling and doing our job, but we're both just trying to hold on.

Meghan also told Oprah that the situation showed you can never judge someone's state of mind from their demeanor.
"You have no idea what's going on for someone behind closed doors," she said. "Even the people that smile the biggest smiles and shine the brightest lights, it seems, to have compassion for what's actually potentially going on."
The interview, which aired on CBS, began with Meghan opening up about motherhood, adjusting to joining the royal family and her and Harry's decision to step away. Harry later joined Meghan, with both of them discussing their move to the United States and what's next for their family.

"I just want to make it clear to everybody there is no subject that's off-limits," Winfrey said. She later follows by asking Meghan, "Were you silent or were you silenced?" and "Almost unsurvivable sounds like there was a breaking point.
Harry also touched on the immense criticism his mother faced by the media.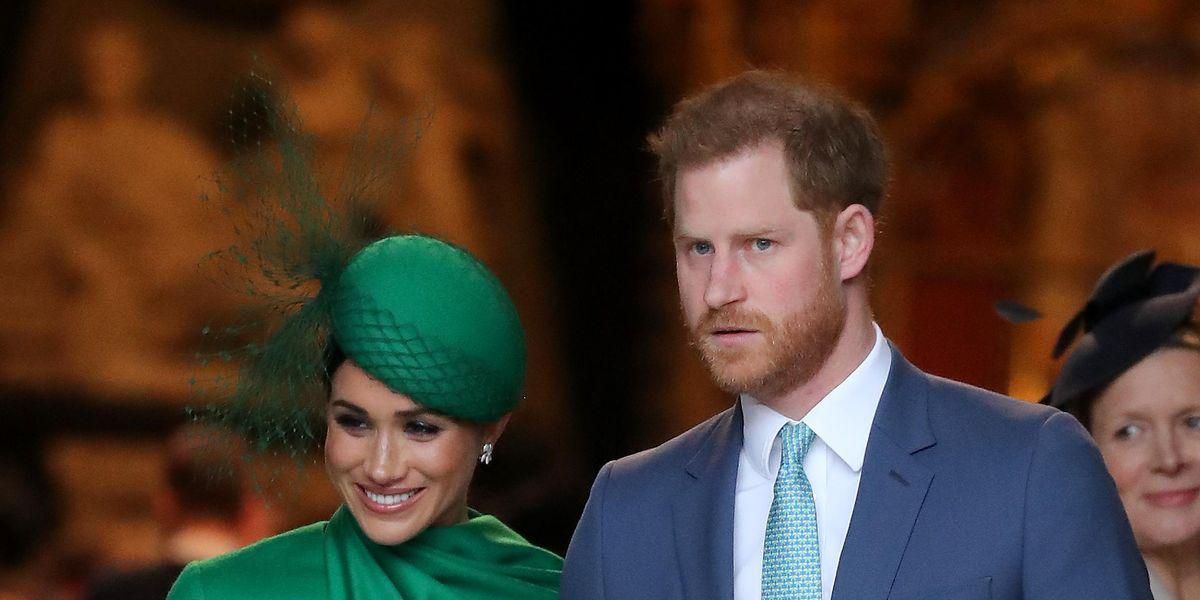 Meghan and Harry are doing an interview on the same day as the Queenconversations.indy100.com
"You know, for me, I'm just really relieved and happy to be sitting here, talking to you with my wife by my side because I can't begin to imagine what it must've been like for [my mother] going through this process by herself all those years ago."

Meghan and Harry currently share a 21-month-old son named Archie, and are currently expecting baby No. 2. This was their first TV interview since stepping down from their royal duties in January 2020.
What were your thoughts on Meghan and Harry's CBS interview?
Have you got something to say about this subject? Submit a post here and start the conversation.