Gina Carano's recent controversy is a great example of why you should think before you speak
The Mandalorian star faced consequences for her actions in a recent TikTok video.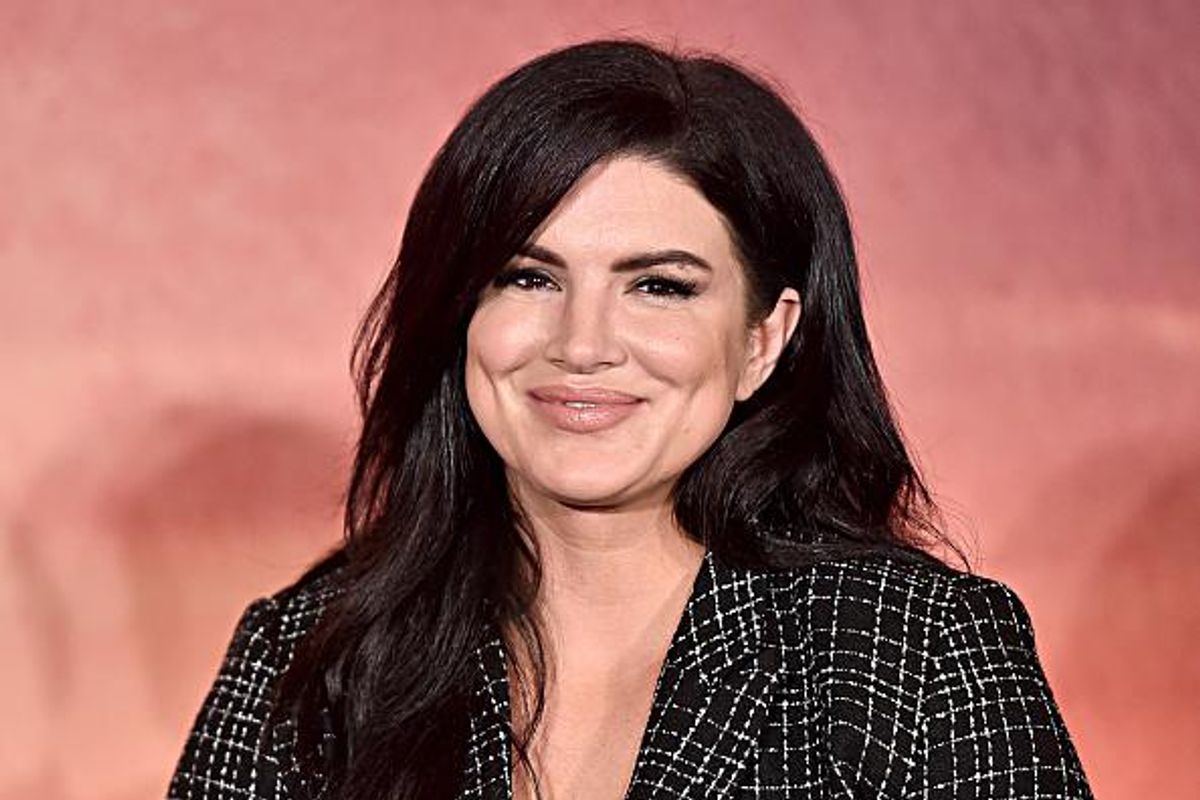 Photo by Alberto E. Rodriguez/Getty Images for Disney
Gina Carano has come under fire yet again for comments she made on social media. The former mixed martial artist and Hollywood actress from the Star Wars series, The Mandalorian, is now facing the consequences for a recent controversial TikTok video.
---
In the post, she appeared to claim that being a Republican in America is similar to being a Jewish person during Nazi Germany.
"Jews were beaten in the streets, not by Nazi soldiers but by their neighbors…even by children," Carano said in a now-deleted post. She continued: "Because history is edited, most people today don't realize that to get to the point where Nazi soldiers could easily round up thousands of Jews, the government first made their own neighbors hate them simply for being Jews."

Naturally, cancel culture did not hesitate to go against Carano for such a controversial and provocative comment.
The hashtag #FireGinaCarano was trending, and many people began tagging the Mandalorian creator Jon Favreau, Disney, Star Wars, Lucasfilm, and the list goes on. As a result, her career is starting to dwindle.
Reports from Deadline and The Hollywood Reporterstate that she will not be represented by United Talent Agency anymore. Lucasfilm issued a statement about the situation, making a point to mention that Carano won't be returning to The Mandalorian even though there is an unclear future for her character Cara Dune.
"Gina Carano is not currently employed by Lucasfilm, and there are no plans for her to be in the future," said the statement. "Nevertheless, her social media posts denigrating people based on their cultural and religious identities are abhorrent and unacceptable."
Carano's supporters also attempted to get the #WeLoveGinaCarano hashtag to trend. She even retweeted posts.
As of Friday, a tweet was released Ben Shapiro's Daily Wire. Carano will create and develop her own conservative film at the news outlet.
In November 2020, she appeared to come off as transphobic by poking fun at people who preferred putting their pronouns in their bios on social media by writing "beep/bop/boop" in her Twitter bio.

Since then, Carano has backtracked, giving thanks to fellow Mandalorian star Pedro Pascal for helping her get to a place of understanding, saying, "I stand against bullying, especially the most vulnerable & freedom to choose."
That's fine to get to a place of understanding. However, I feel that it was still entirely inappropriate to think to do something like that because discrimination against people who are perceived as "different" is a real occurrence.
Another instance of Carano saying questionable and offensive things on her social media was also during the election when she seemed to hint at voter fraud, which we know is fake news.
"We need to clean up the election process, so we are not left feeling the way we do today," she said a couple of days after the ballots were cast.
It is a wonderful thing to have the First Amendment right to freedom of speech, but there are limitations. Consequences can still occur when saying things that are problematic and offensive to groups of people, culture, religion, and sexuality or infringe on safety.
There is nothing wrong with having opinions about things because we all do, but there has to be compassion and mindfulness.

The ability to think before speaking is quite helpful to consider especially when you have a political group like the Republicans being compared to Jewish people who experienced genocide during the Holocaust. It seems out of touch with life experiences to think that the two could ever compare.
If things aren't considered before you comment, it could become easy to lose out on something that you cherish the most in life, all for comments that didn't have to be said in the first place.
Updated: 12.24 pm EST on 02/13/21.
Have you got something to say? Want to see your writing here? Submit a post to Conversations today.