Is Woody Allen's publisher really threatening to sue HBO over new docuseries, 'Allen v. Farrow'?
Upon release of the docuseries, Woody Allen's publishing house Skyhorse Publishing, threatened a copyright infringement lawsuit against HBO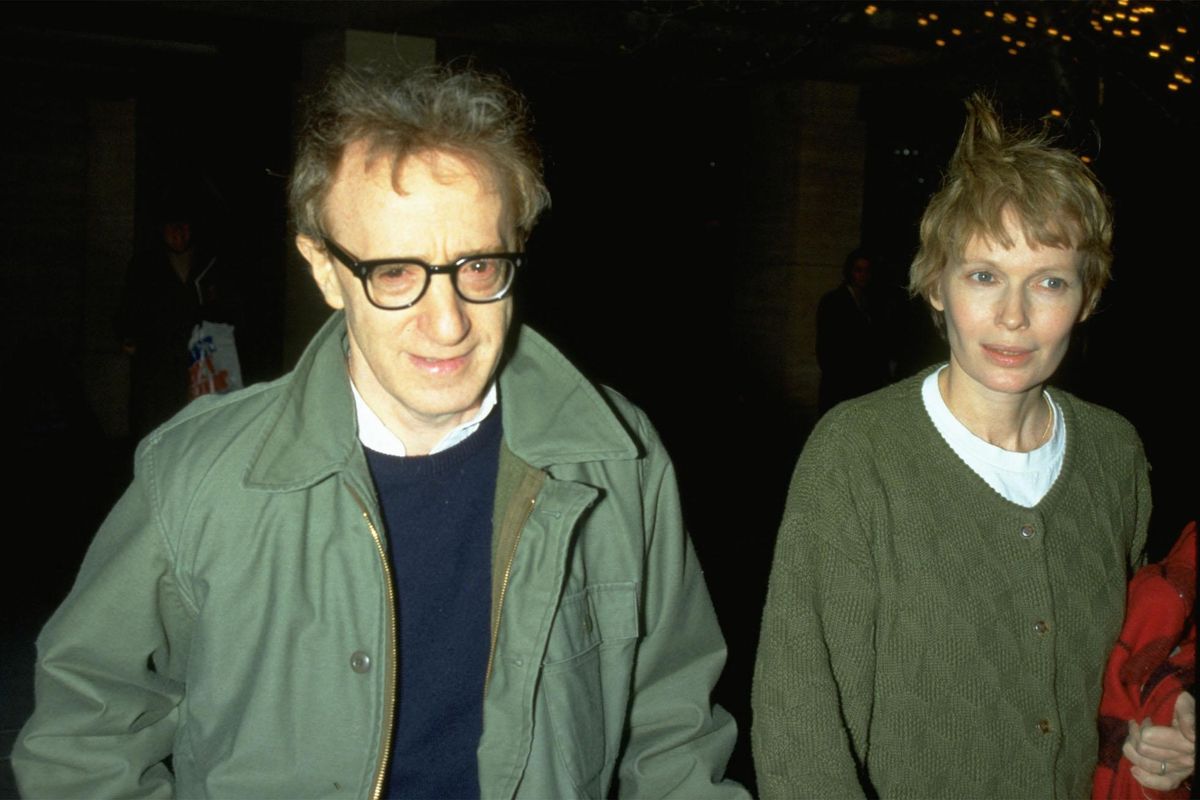 (Photo by Diane Freed)
For those seeking something new to watch, look no further than the new HBO docuseries, Allen v. Farrow.. The explosive four-part docuseries, which aired Sunday, closely examines the 1992 custody battle between director Woody Allen and actress Mia Farrow, also delving into sexual abuse allegations that Allen molested his adopted daughter, Dylan Farrow when she was 7-years-old.

---
In the first episode, viewers witness Dylan Farrow as an adult, glancing over scrapbooks, recounting childhood memories that are both joyful and too painful to divulge.
She is poised and collected, while carefully navigating the dark corridors of her memory. "It has taken me a long time to reconcile that you can love somebody and be afraid of them," Farrow says, while home footage of her and Allen plays onscreen.
Allen, who is married to another of Farrow's adopted daughters, Soon-Yi Previn, has denied the allegations for years. Following the release of the HBO miniseries, a spokesperson for Allen released a statement, calling the series a "shoddy hit piece."
Allen v. Farrow: Official Trailer | HBOwww.youtube.com
Upon release of the docuseries, Allen's publishing house Skyhorse Publishing, threatened a copyright infringement lawsuit against HBO. On Monday, Skyhorse criticized the series, alleging that clips of Allen's audiobook, Apropos of Nothing, were used by HBO without their permission.

"Neither the producers nor HBO ever approached Skyhorse to request permission to use excerpts from the audiobook, " Tony Lyons, President and Publisher of Skyhorse Publishing said in statement obtained by The Hollywood Reporter.
Filmmakers Kirby Dick and Amy Ziering explain they legally used audio excerpts from Allen's memoir under the Fair Use doctrine, which permits the unlicensed use of copyright-protected material in certain situations. In addition to the lawsuit, many individuals are questioning HBO for continuing to stream Allen's films on their platform despite the release of the docuseries.
Many are demanding HBO Max to remove Allen's six films which include Another Woman, Broadway Danny Rose, Radio Days, Scoop, Shadows and Fog and September. Despite pressure from viewers, HBO Max says the films will remain on their platform.
What are your thoughts on Woody Allen's films? Should the workings of the problematic director remain on streaming service, or should they be removed?
Have you got something to say about this subject? Submit a post here and start the conversation.