Van Jones faces more backlash about his "chameleon" support
Has Van Jones lost support from the Black community?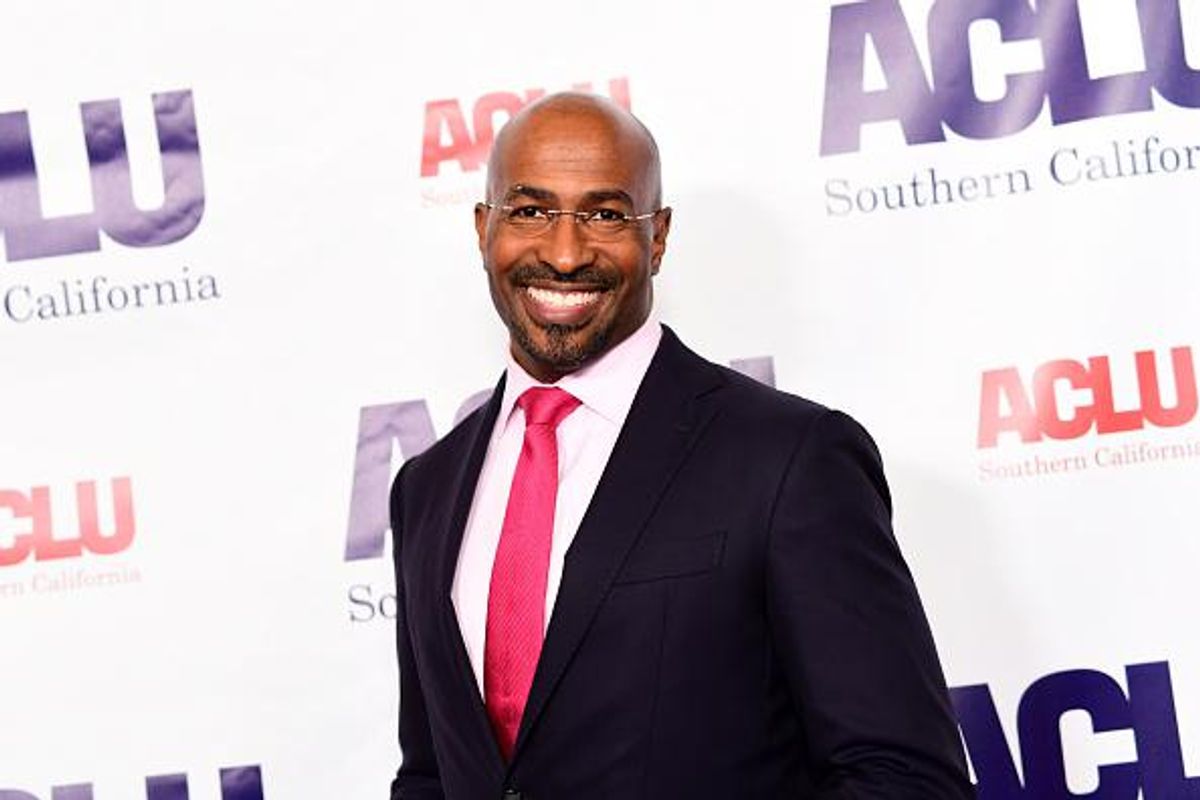 Photo by Emma McIntyre/Getty Images
January 20 was filled with extraordinary, history-defining moments due to President Joe Biden and Madam Vice President Kamala Harris' inauguration. People took to social media to express their excitement on this, including notable political contributors. But one thing that stuck out to me was seeing Van Jones trending on Twitter alongside moments of the inauguration. For those of you who may be unaware of who he is, Jones is a CNN political contributor that hosts the Van Jones Show and The Redemption Project, which focuses on social commentary about what's happening in the United States.
So why was Jones trending on Twitter?
---
Twitter users weren't impressed with Jones' excitement and appreciation of Biden's presidency because they think he panders to different sides of the political aisle too often. Here's what they're saying.
What did they mean by this?

For one, in a CNN clip posted to Jones Twitter, he said this about Biden: "In the end, America chose the boy who stuttered over the bully. Sometimes nice guys finish first."
However, he also appeared to be in good company. He took photos with members of the Trump family, which I think is questionable because they rarely seemed to support and encourage people outside of themselves.
In 2018, Jones worked with the Trump White House to pass the "First Step Act," a criminal justice reform initiative allowing non-violent criminals to be released from prison through "increased time credits." Also, Jones tweeted Trump was "on his way to becoming the uniter-in-chief," which didn't sit well with many because of Donald Trump's problematic rhetoric and mannerisms towards situations. Especially that of criminal justice reform and his judgment of people he believed to be criminals in the past.

To this day, Trump has yet to apologize for wanting the death penalty of the Central Park 5, a group of Black and Latino teenagers falsely accused of assaulting a white woman.

Consequently, in a recent appearance on ABC's The View, Van Jones was confronted by both Sunny Hostin and Ana Navarro about some of the distrust the Black community may have towards him because of his choices to work with controversial people. Check it out below.
Van Jones Reacts to Greene Committee Removal and Responds to "Chameleon" Criticism | The Viewyoutu.be
I can see why people may have conflicting views about Jones because he supported an initiative that, although significant, Trump was also a part of. The same Trump who incited riots and caused heartbreaking moments within the country.

I also can't help but wonder if this is a case of a great cause but the wrong circumstances.
Honestly speaking, I feel that Jones was coming from an earnest place while aiding criminal reform of a system that tends to go against marginalized groups of people. It's just a shame that he happened to be around Trump.
Have you got something to say about this subject? Submit a post here and start the conversation.