What it's really like parenting during a pandemic
Covid-19 has presented parenting challenges we didn't see coming - but there's a bright side too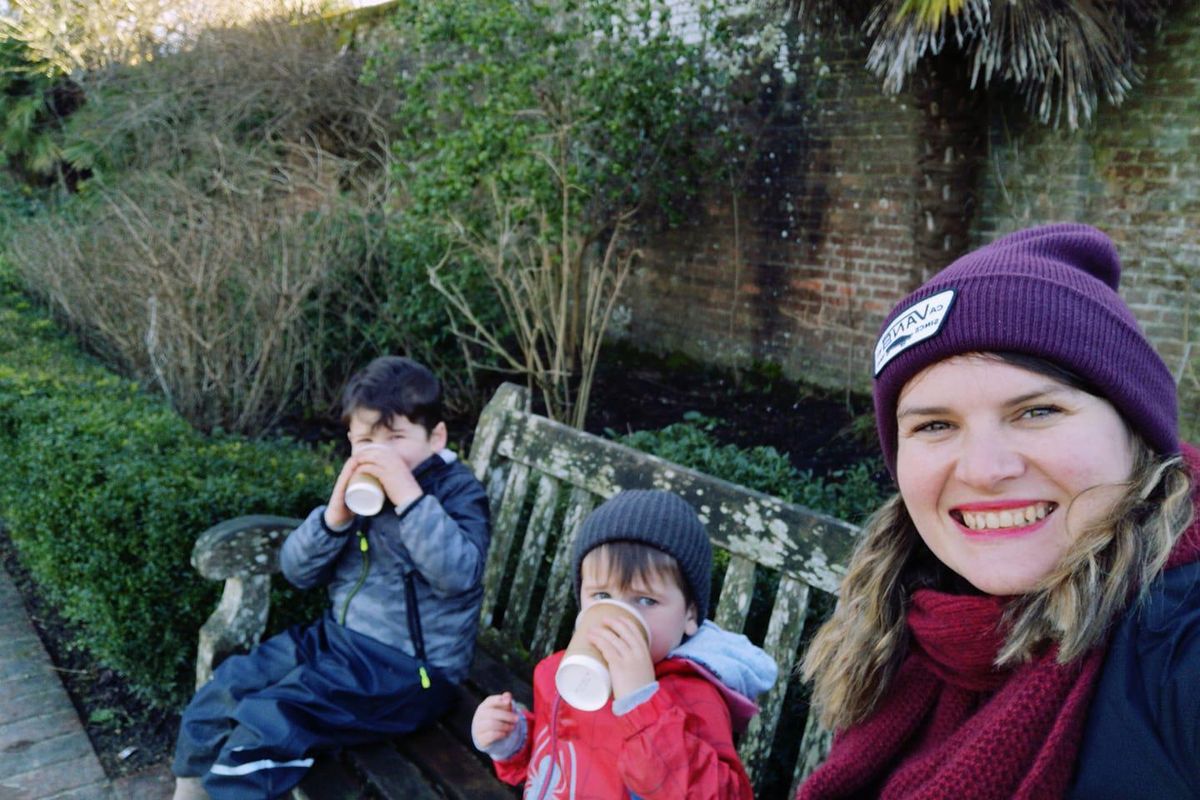 https://twitter.com/Moonfacemum
Mum of two, bar manager, and lover of wine. And tequila.
In Feb 2020 I was at a brilliant wedding (without the kids, which is always a bonus). We were all crowded together for a photo, the exasperated photographer urging us to move in closer to get us all in. Later, the groom did a DJ set and we all packed onto the dance floor, stopping only to do tequila shots. No one talked about the new virus from China, but it was already here.
One month later the UK locked down for the first time.
---
My two boys are four and two now. It's been almost of year of lockdowns, restrictions, easing off and opening up, closing down and tightening rules. Parenting during a global pandemic has unique challenges; the loss of support networks, challenges to your own mental health (as well as your kid's), making tough decisions around child care, trying to fill the gap in education. Of course, I am aware that I am very lucky in lots of ways, not least because I caught Covid-19 and recovered. But still – Covid has really thrown us some parenting challenges we didn't see coming.
I've had days where I've had lots of fun with the kids and felt like I'm not doing a half bad job. I've had days where I've sobbed into my wine. I've had days where I've tried to make banana bread with the kids, and ended up screaming into a cushion. We've had days spent playing in the garden with paddling pools, ice creams and bubbles (both the Prosecco and soap variety). There's been rainy days where the kids have had unlimited screen time because I just can't face playing with them anymore. We've had highs and lows, and long spells and wondering when our lives will get back to normal - if ever.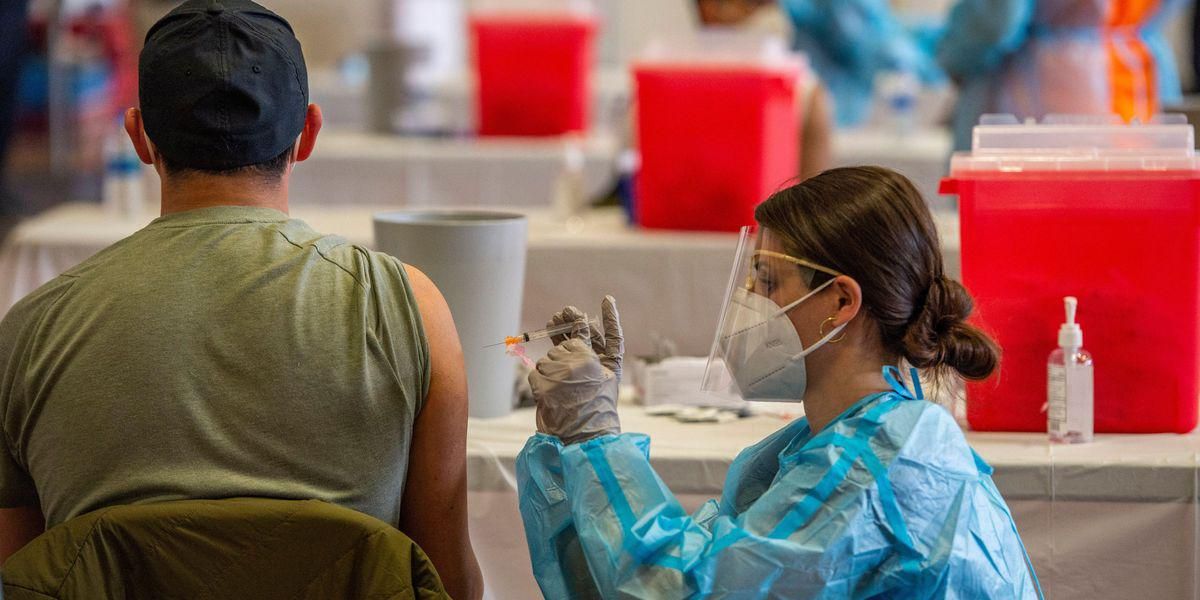 How the vaccine rollout shows wealth means health in Americaconversations.indy100.com
Parenting during a pandemic is exhausting; mentally, physically, and spiritually. You don't get to blow off steam. You don't get a break. You worry about family, friends, the economy, the world, and of course – the kids.
How much is this affecting them? Are you doing enough to keep them happy and stimulated? How far behind are they going to be? You think about everything they missed out on; play dates, birthdays, time with grandparents. You think about your baby nephew you have never met, who has already changed so much. You worry about your alcohol and junk food consumption. You try and do a Joe Wicks work out.
Its rubbish and you're knackered: you never do it again. Your friends without kids are struggling too, but they also seem to have found new hobbies, great books, long walks. You are too tired for any of that. You feel guilty for being sad because of how lucky you are to have a wonderful family, a roof over your head, your health.
You watch the news and spiral. You turn off the news for a bit and go for a walk. You feel better. You get into a fight with an anti-vaxxer on Facebook and get really mad. You turn off your phone, build a den with the kids and cosy up to read a book. You later tweet about some good news on vaccines and someone tells you to "enjoy your coffin".
You pour a large gin. You love your children but you also sometimes hide really well during hide and seek so you can have some alone time. You lose your temper and shout and feel terrible about it. You say "I'm sorry." Your kid say they love you. The world doesn't seem so bad.

I think the pandemic has, in some ways, made me a better parent. I would have never learned as much about the early years curriculum if I hadn't homeschooled Frank, who started school in September, having only just turned four. I used to say I had to take the kids to a play group, park or soft play. Because if I didn't they'd climb the walls, sometimes literally.
But now I know that wasn't true – we can fill the days at home. I used to think they needed expensive days out, but they are perfectly happy with a picnic, or kitchen disco. We had a party in Frank's room with balloons and pizza, just us, and he said it was the best party he's even been to.
Without sounding cliche, they just want time with us. I got really upset about things we couldn't do on their birthdays and at Christmas; no parties, no nativity, no holiday, no family celebrations. But here's the thing – we care more than they do. Is there cake and presents? Then that's just fine.
All the pressure we put on ourselves, and on others, its not really for the kids. Its our perceived ideals of what Christmas and birthdays should be.There's been tears, there's been shouting, there's been too many midweek drinks. But we just muddle through. Children are resilient, adaptable, and endlessly optimistic.
The kids are alright, and we will be too.
Have you got something to say? Want to share your opinions with the world? Submit a post to Conversations for the chance to see your writing featured here.