Why Megan Thee Stallion's harrowing op-ed is important in our social climate
Megan Thee Stallion's recent op-ed has me thinking about the constant trials and tribulations of Black women in society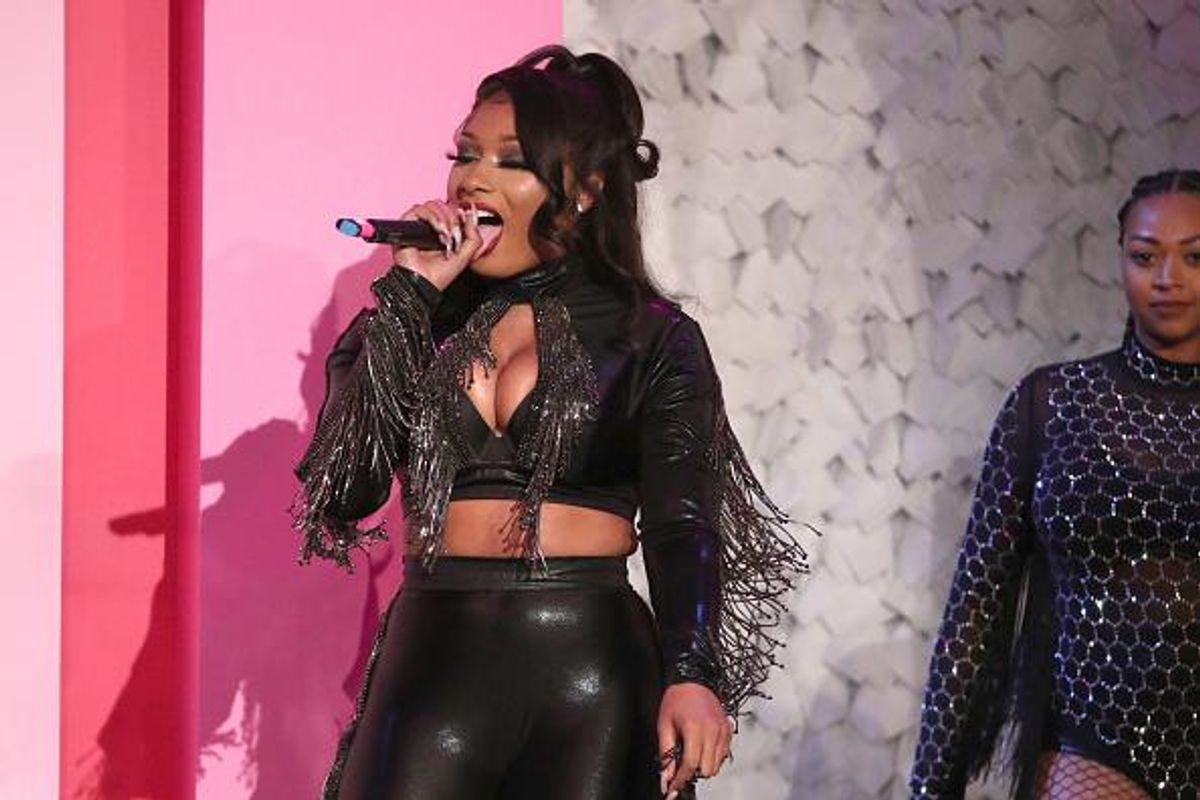 Photo by Rich Fury/Getty Images for Billboard
Since becoming acquainted with Megan Thee Stallion's music - and overall personality on social media - I knew she would do whatever it takes to represent multiple facets of womanhood within the Black community, giving back as much as possible. In her recent NY Times Op-Ed debut, titled "Why I Speak Up for Black Women," Megan opened up about the many aspects the Black community is faced with.
It's safe to say I was here for every word of it.
---
Within the beginning of the op-ed, Megan didn't shy away from history. She discussed the election and the expectation Black women should bring the country. Megan also addressed the pressures Black women face to deliver the Democratic victory despite their history of not being allowed to vote. Although this is a major step in the right direction, given the overwhelming support from many people regarding racial and social issues, Megan eloquently taps into the unfortunate truth Black women - and the community as a whole - are still disregarded.
When discussing this and other topics, Megan addressed the gun violence that was committed against her in July. Many speculated Megan and her perpetrator were in a relationship, with some making tactless jokes about the shooting. In addition, Megan also addressed the hyper-sexualization of Black women's bodies, high maternal mortality rates, and her hopes for Senator Kamala Harris' vice-presidential campaign.
She also mentioned the critique and backlash she received from her personal style, saying:
"I value compliments from women far more than from men. But the remarks about how I choose to present myself have often been judgmental and cruel, with many assuming that I'm dressing and performing for the male gaze. When women choose to capitalize on our sexuality, to reclaim our own power, like I have, we are vilified and disrespected."
In no way is this an appropriate assumption to make about women. They can express themselves in a manner they are comfortable with. The masses shouldn't dictate it.
As the Op-Ed comes to a close, the rapper spoke about her hopes for Black women in connection to Kamala Harris.
"My hope is that Kamala Harris' candidacy for vice president will usher in an era where Black women in 2020 are no longer "making history" for achieving things that should have been accomplished decades ago."
Megan has also been a major advocate for Black women. She launched the Don't Stop scholarship program last week, which will grant two women of color $10,000 towards their education. Megan also appeared on season 46 of Saturday Night Live, where she used an audio clip from activist Tamika D. Mallory during her performance, calling out Kentucky's Attorney General Daniel Cameron for how he handled the heartbreaking Breonna Taylor case.
Despite the contributions and efforts of Black women in our society, it often seems the praise we receive from helping our peers, aiding educational efforts, and supporting the community as a whole is just a fad. Taking a cue out of Megan's book, we need to keep fighting for ourselves again. In due time we need to hope there will be a breakthrough, and perhaps, there will be.