Megan Thee Stallion and Cardi B's hilarious reaction to a woman crying in anguish over "WAP"
Both Cardi B and Megan Thee Stallion didn't shy away from calling out a YouTuber for seemingly overreacting to the content.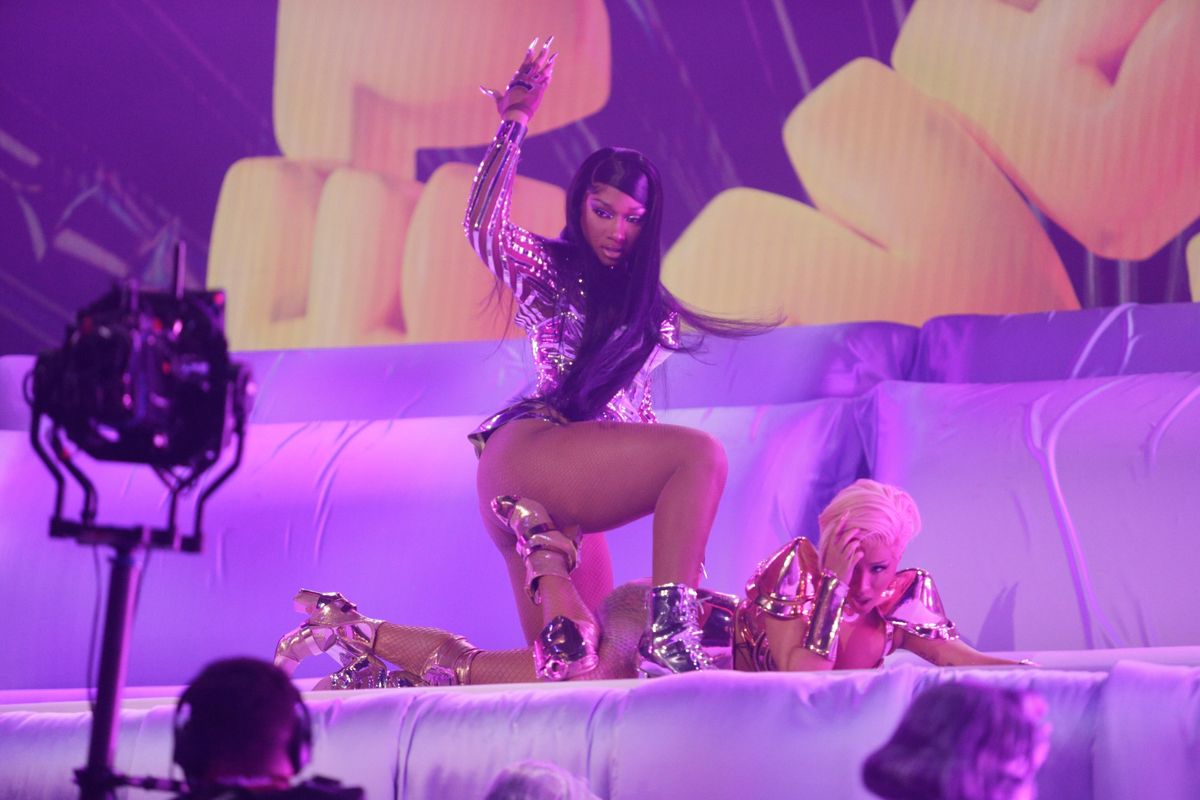 Photo by Francis Specker/CBS via Getty Images
In August 2020, Cardi B broke the internet with her song "WAP" featuring Megan Thee Stallion. Since then, it's been at the center of culture commentary and the world of music.
The video, which is explicit, has upset hundreds of conservative Americans on the internet, including Candace Owens, who had a heated exchange with Cardi on Twitter this week stemming from the performance among accusations of cheating spouses and doctored tweets. Owens even threatened to sue Cardi for defamation.
---
Following the televised debut of "WAP" at the 63rd Annual Grammys on Sunday night, many of the same people that expressed outrage about the song lyrics and video also complained about the sexuality within Cardi and Megan's performance.
Both musicians have been accused of "ruining American society" and "glorifying prostitution" due to the raunchy choreography.
I personally think it's for shock value and entertainment purposes, not an agenda to "ruin American society." Many things could be the cause for "ruined American society," such as racism and the political and social climate we're still trying to pick the pieces up from under a former administration.
But I digress.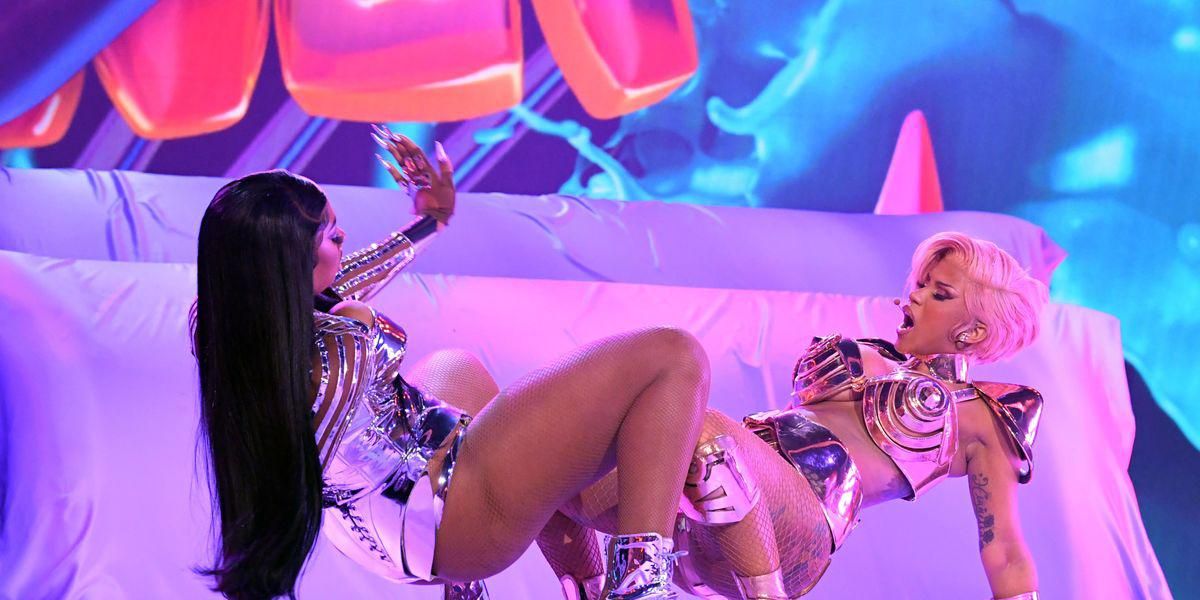 Megan Thee Stallion and Cardi B's Grammys performance wasn't trashy. It was an empowering ode to female sexualityconversations.indy100.com
With an extensive amount of posts and videos being made about whop even after the initial release, Cardi B has been taking the time to enjoy herself as she enters the heated debates with people who want her to be de-platformed for the performance.

One video, in particular, that was highlighted was of a woman crying during a reaction to the performance. Both Cardi and Megan didn't shy away from calling out a YouTuber for seemingly overreacting to the content.
"Really? Over WAP?" asked Cardi in her Instagram caption. The video shows a woman seemingly anguished over the Grammys performance, speaking to the point that the content is inappropriate for children to watch.
"She keep wiping her eyes and it ain't even though damn tears," Megan said in the comments.
What are your thoughts about the reactions to the "WAP" performance? Do you think Cardi B and Megan Thee Stallion handled the situation appropriately?

Have you got something to say? Want to share your thoughts and experiences with the world? Submit a post to Conversations today.