Cardi B revealed that she feels more confident with plastic surgery—and who are we to judge her for it
Cardi B is never afraid to be unapologetically herself.
(Photo by Dia Dipasupil/Getty Images)
Cardi B is never afraid to be unapologetically herself. Cardi is dishing on some insecurities she faced from adolescence to young adulthood. The Bronx native isn't like many celebrities who can be coy when asked whether or not they underwent elective surgeries.
---
In her recent conversation with Mariah Carey for Interview Magazine, Cardi did not hesitate to say she had multiple procedures done. She even mentioned she was teased for her looks growing up. Once Cardi was able to get cosmetic surgery, her confidence grew.

"New York is a melting pot, especially where I grew up in the Bronx. I'm Trini and I'm Dominican, and there's a lot of Dominicans that look a certain type of way," Cardi told Mariah Carey. "They have soft, pretty, curly hair. Growing up, guys would ask me weird questions like, 'If you're Dominican, why is your hair so nappy?' I used to die my hair and people used to be like, 'Oh, your hair's so crunchy.' And it would make me feel so weird."
Cardi also said the women in her neighborhood who were more voluptuous received attention praise. But because Cardi was "really skinny," she was often teased.
"Young boys would be like, 'Look at your flat a**. You ain't got no titties.' And it would make me feel so ugly and undeveloped."
When the rapper turned 18, she began dancing to earn enough money for school, and for whatever else she wanted to do to feel the very best about herself. That's respectable.
"I feel so vindicated. Even when I was 18 and became a dancer, I had enough money to afford to buy boobs, so every insecurity that I felt about my breasts was gone, said Cardi.
READ: Is Covid-19 testing becoming a business? Cardi B weighs in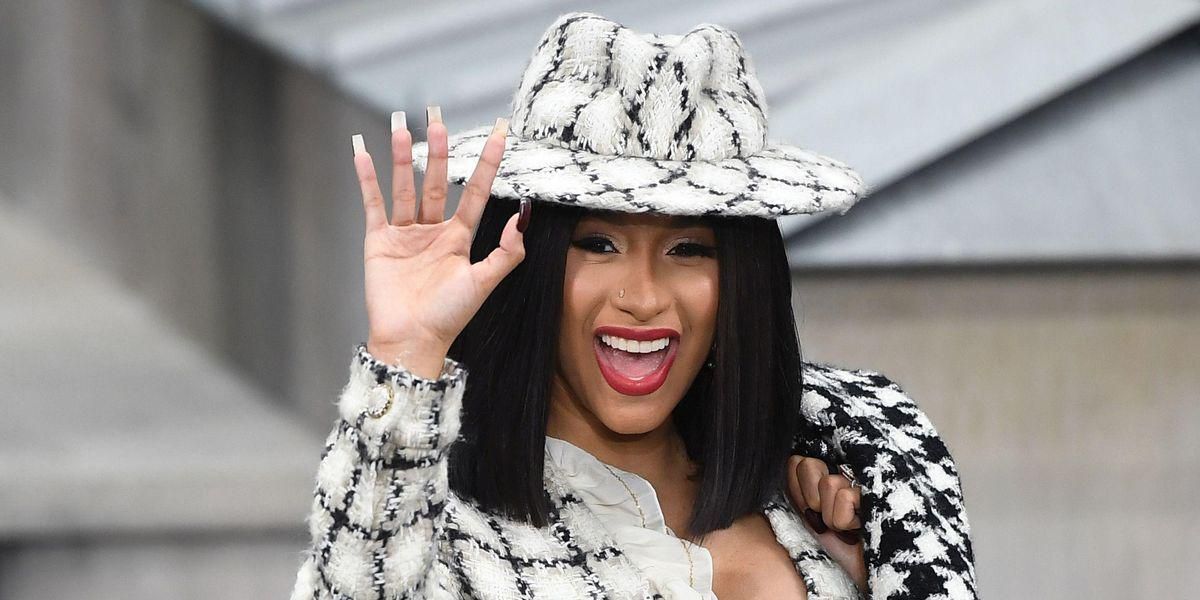 Is Covid-19 testing becoming a business? Cardi B weighs inconversations.indy100.com
Cardi B has never shied away from raw and direct rap lyrics or voicing her opinions about culture, the music industry and life overall. So it's no different that she's been very vocal about her views on the pandemic.

Then, there was a particular topic Cardi talked about that reminded me a bit about my hair, and the journey to understanding what it means to embrace the natural aspects of yourself without worrying about societal norms.
"When I was younger, I didn't really know how to take care of my hair. So now I make my own hair mask and take care of my natural hair, and it makes me feel better, like what people were saying about me isn't true, Cardi said about her natural hair journey." My hair was not bad because it was nappy. My hair was bad because I didn't know how to take care of it."
Moreover, experiencing insecurities is normal because people have a range of upbringings, cultures, and beliefs.
If the insecurities continuously make you unhappy, you are free to make changes as you see fit. It doesn't matter if you pick up a hobby, make new friends, or opt for plastic surgery.
Don't be discouraged by the naysayers and live your best life.
Have you got something to say about this subject? Submit a post here and start the conversation.