Tis the season: 5 ways you can give back this Christmas
From gifting old phones, to supporting your local community fridge, here are ways to give back this festive season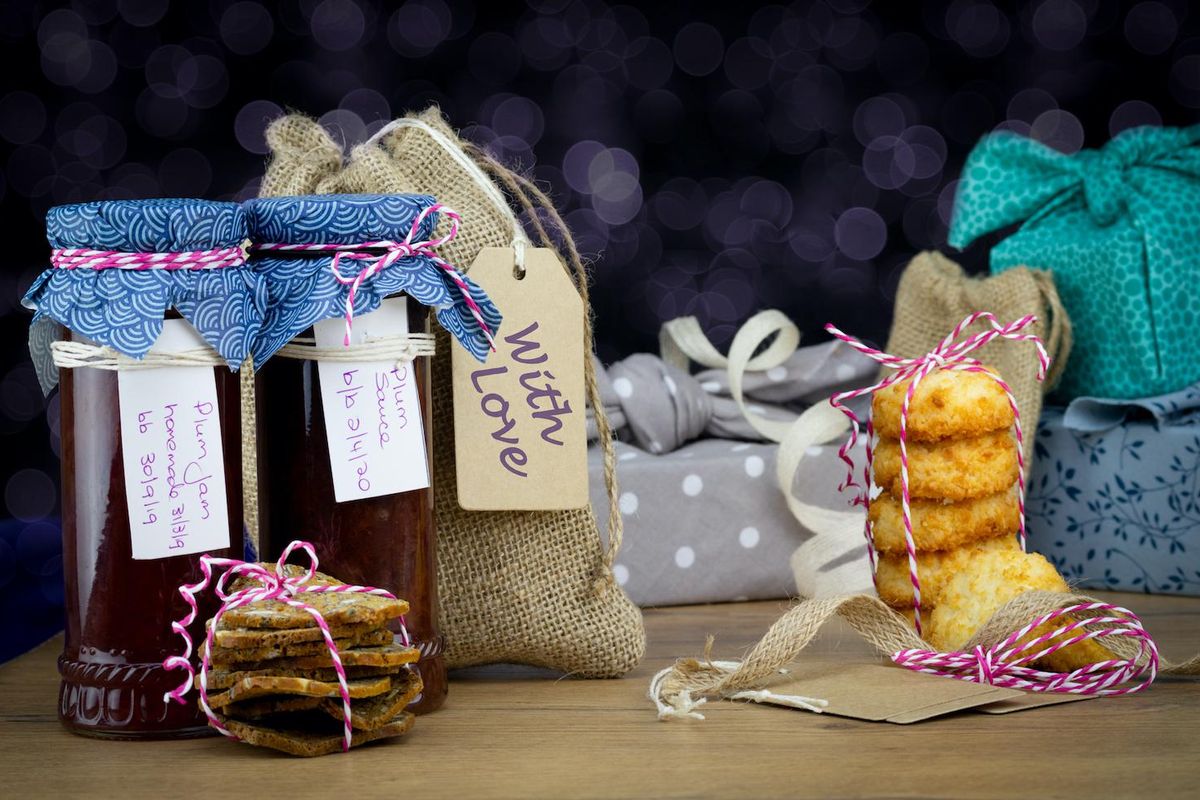 Photo by Shutterstock
https://twitter.com/TrewinR
CEO and founder of Hubbub, an award-winning charity and social enterprise that inspires ways of living that are good for the environment.
https://www.facebook.com/HubbubUK
https://www.linkedin.com/company/hubbub-uk/
https://www.instagram.com/hellohubbub/
2020 has taught us a lot. Mostly about what we value, who we value and reminding us what's important in our lives – family, food on the table, the importance of basic services and appreciation of local green spaces, less traffic and cleaner air.
It has also shown how heavily we all depend on the kindness of those around us, from our friends and families, to our neighbors and people we have never met, but took to our doorsteps to clap for. Now, as we move into the holiday season – supporting each other is more important than ever. Christmas is a time of parties, presents, family, delicious food and ugly Christmas jumpers.
But for many of us, this festive season will be very different to what we've experienced before.
---
From gifting old phones to supporting your local community fridge, here are ways to give back this festive season and look after each other. For free!
1. Donate your old phone and connect someone in need
Do you have an old smartphone tucked away in a dusty drawer somewhere? It could transform someone's life. Did you know in the UK there is a staggering 1.9M digitally excluded households without access to the internet? You can help provide a lifeline for somebody else and allow them to connect with their family and friends, by donating your old smartphone for free with Community Calling.
No spare phone? No problem. You can also gift someone data instead. Find out how to here.
2. Share food and your time
For many who celebrate Christmas, food is one of the things people most look forward to. Who could say no to mince pies or roast potatoes or endless supplies of chocolate!? Research shows nearly three quarters of us will actually struggle to eat all of the food we buy over the festive season. It's estimated a staggering 2 million turkeys and 74 million mince pies will be binned*) whilst a great number of vulnerable households – whether due to lower income, isolation or both – are food insecure.
This year, many of Hubbub's community fridges have temporarily evolved into vital safety nets in their communities, providing essential supplies to vulnerable households – all made possible by amazing volunteers. You can help support households in need by sharing surplus food or volunteering a bit of your time to support your local community fridge. You can help collect surplus food from shops, come up with plans for fundraising, promote the initiative locally or develop their activities.
Find out where your local fridge is here.
No fridge locally? Most community fridges are started by one person who felt and knew they could make a difference in their area. If this sounds like you, get in touch at communityfridge@hubbub.org.uk to find out how to get started.
3. Lend A Helping Hand
Whether it's dropping by your elderly neighbor, doing their shopping, making an extra dinner for someone, or even making a phone call to someone that is in need, even the smallest gestures can make a big difference to somebody's Christmas.
4. Donate Old Toys
Do you have any of your kid's unwanted toys stashed away somewhere, or presents you've been given that you don't need? You're not alone; many of us have been given gifts we won't use, in fact, according to the Guardian, British people receive over £2bn worth of unwanted gifts. Instead of binning them, or letting them gather dust, why not donate them to children in need? Those who are ill in hospital or in children's homes may go without presents this year. A simple gift could transform their Christmas, you can bring them some joy and reduce waste, too.
5. Give the gift that keeps on giving
Turn your leftover and unused veg into an array of Christmas presents to surprise and delight your neighbours or vulnerable people in need. To transform your old cabbage into a glorious gift, all you'll need is a few spices, some salt and an empty jar. Kimchi is the new black, make the most of it. If fermenting isn't your thing, why not try preserving fruit, in a chutney or jam? You'll never be in a present pickle again!
Find out other thrifty food gifts here.
For other festive inspiration, click here.