Animals have similar needs to humans when it comes to disasters, but they can't take matters into their own hands. It's up to us.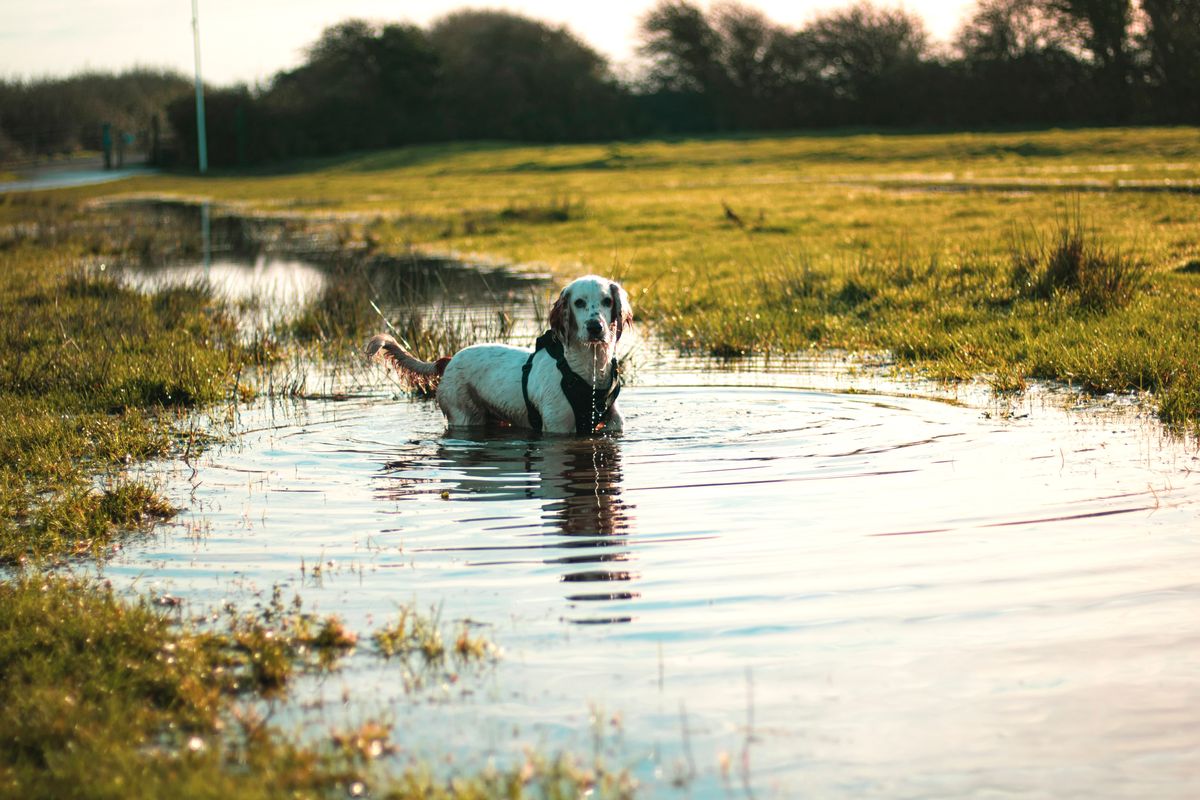 World Animal_Protection US
World Animal Protection has moved the world to protect animals for more than 55 years. World Animal Protection works to give animals a better life. The organization's activities include working with companies to ensure high standards of welfare for the animals in their care; working with governments and other stakeholders to prevent wild animals being cruelly traded, trapped or killed; and saving the lives of animals and the livelihoods of the people who depend on them in disaster situations.
World Animal Protection influences decision-makers to put animal welfare on the global agenda and inspires people to change animals' lives for the better. More information on World Animal Protection can be found at: http://www.worldanimalprotection.us/
By: Julie Cappiello, Social Media Manager
This year has been unlike any other. With two storms brewing off the Gulf last week and wildfires devastating the west coast, it's been an extremely active season. In fact, the National Weather Service has run out of names for hurricanes this year—shifting to using Greek names. In addition, we're on track to have the most storms recorded in a single hurricane season since 2005 with two more months to go.
---
What's worse is earlier this year, the National Oceanic and Atmospheric Administration (NOAA) released a study predicting hurricanes, typhoons, and cyclones are not only becoming more frequent, they are stronger than previous decades.
According to NOAA's study, there is an 8% increase that storms this decade will become stronger and potentially more deadly than the last decade. As the South continues to be slammed with these dangerous hurricanes—with "unsurvivable" storm surges—the west coast is ablaze, with more than 4 million acres burned. These fires are fast-moving, with some residents needing to evacuate at a moment's notice.
What these disasters have taught us is an emergency preparedness plan is a requirement for every family. Disasters can strike at a moment's notice, and more than 85 million families in the U.S. who have pets must be ready to include their animals when they do. World Animal Protection has been rescuing animals from disasters for more than 55 years, so we've learned from experience the exact things pets need when uncertainty hits.
Your Natural Disaster Preparedness Checklist should include:
Carriers, leashes, harnesses

Be sure to have these readily accessible (by exits), so you can grab them at a moment's notice. Fill these with favorite blankets and toys, so your pet has familiar smells and their favorite things to play with—it will help comfort them. If you have an animal who doesn't need a carrier, make sure there is a bag ready with these items.

Identification

Microchip your pets, but also keep that information updated! Additionally, make sure they have collars with your updated contact information in case they get separated from you.

Nonperishable water and food

The CDC recommends at least two weeks of food and water per pet in your household. During disasters, pets may tend to drink more water due to stress, and keeping your pets' food consistent will ensure there are no upset stomachs from changing their diet suddenly. Don't forget a can opener!

Medications

If your pet is on medications, be sure to have at least two weeks on hand in a waterproof container. Supplies could run low in disaster zones, so stock up. It's also important to keep first aid supplies on hand in case your pet gets hurt. Be sure to talk to your vet about specific requirements for your pet, such as tick and flea medication, antibiotic ointment, and saline solutions.

Medical Records

In a waterproof bag or container, keep copies of medical records in case you need to use a vet who is unfamiliar with your pet. You can also store these digitally through G-Drive, Dropbox, Sharepoint, or in your email. Include behavioral quirks your animal may have, such as becoming aggressive when scared or reclusive around new people. Nobody knows your pets better than you, and these notes can come in handy if you need to leave your pets with trusted friends, family members, or shelter/rescue.

Shelter

Not every shelter allows pets for various reasons. Make sure you identify animal-friendly shelters outside of the disaster area or trusted family and friends who can look after your pets while the disaster occurs and during disaster recovery.

Current Photos

In case of separation, current photos of your pets—including with you in them—can help make the reunification process easier. Be sure to also take photos of distinguished markings, like fur patterns (i.e., a female cat with three black dots on the left-back leg or a male black dog with white/gray snout and paws).
As disasters continue to increase in intensity and frequency, it's important to be prepared for our world to change in the blink of an eye. With this checklist, you are more ready to handle disasters and be confident you have everything you need to keep your pets safe.
For more information, please visit World Animal Protection's website.