Start writing a post
Although it's possible, there's still a long road ahead.

While reading reports, watching coverage from news outlets, and scrolling through social media feeds, there is no denying that last week was problematic. On Wednesday, the United States was impacted by President Donald Trump's MAGA supporters storming the Capitol Building, to protest the results of the 2020 election, which President-elect Joe Biden won.
---
With the apparent lack of forceful police action, the rioters were able to breach the line of officers guarding the area, making their way inside of the building all in the name of interfering with the Electoral College vote count. The riot was not only disrespectful to democracy—five people lost their lives over this.
Instead of condemning the atrocity and ruthless behavior, First Daughter Ivanka Trump proceeded to call the supporters "American Patriots." President Donald Trump called them "very special," notably telling them he loves them.
In the summer of 2020, when the Black Lives Matter (BLM) protests occurred across the country, Trump referred to these protesters (who were primarily Black and brown) as "thugs" as they protested the very injustice and police brutality faced within marginalized communities.
The BLM protests were heavily monitored and policed. The use of rubber bullets, tear gas, physical combat, the National Guard, and many other police tactics to intimidate the protesters came to the forefront. Many people were arrested and hospitalized. On the other hand, when the MAGA supporters trespassed the Capitol Building, the police seemed to step to the side and allow them to continue their mission.
I still can't get over how appalling it was to witness the whole situation carry on.
READ: Opinion: Trump's reaction to what occurred on the Capitol is heartbreaking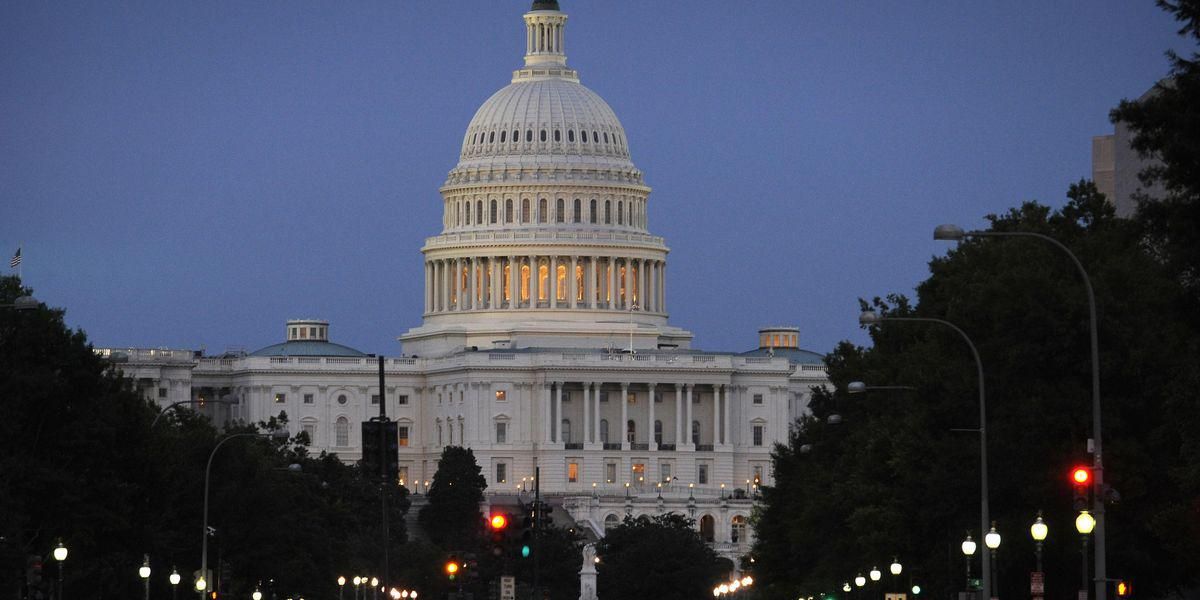 Opinion: Trump's reaction to what occurred on the Capitol is heartbreaking conversations.indy100.com
The notion anyone, let alone a mob of angry Trump supporters, could penetrate barricades and law enforcement, and enter legislative chambers is terrifying.
When an insurrection is underway, the police seem not to be around to monitor. Some police helped someone down the stairs and alleged to be taking selfies with some of the other supporters. I repeat, taking selfies with these people. This is a disgrace, but unfortunately not surprising due to systemic racism.

If BLM decided to do the same thing, and protested anywhere remotely close to the Capitol, storming the grounds, and entering the White House, there would be no hesitation in enforcing violent and unnecessary forms of action against them. It's a shame something like this could happen just for standing up for rights as human beings.
The situation that happened on Wednesday could be called anything else besides a "protest."
It seemed like an intentional attack on the foundation of democracy. There seemed to be no respect for the hundreds of millions of people in the country. But when an advocacy group such as BLM is civilly protesting and expressing injustices that tend to go under the radar, the police use excessive force to prevent them from continuing.
Unfortunately, the country is built on injustice when it comes to treatment in situations due to race. Blame placed on people because they are non-white can further perpetuate unequal circumstances even if they are innocent.
To eradicate hypocrisy among different people, law enforcement officials would need to actively prevent and condemn white supremacy groups and other hate groups from enacting a movement or riot under malicious terms. Although it's possible, there's still a long road ahead.
People should try their hardest to get over the stigma and preconceived ideology of how a particular group of people acts. Once it happens, seeing beyond appearances will become commonplace.
Have you got something to say about this subject? Submit a post here and start the conversation.
From Your Site Articles
Related Articles Around the Web
Join our new platform for free and your post can reach a huge audience on Indy100 and The Independent join
Site content moderated by the indy100 team