Bernie Sanders wants us to experience a romantic life again- and the optimism is admirable
Sen.Sanders is not opposed to us properly getting back into the field to date and potentially find that special person.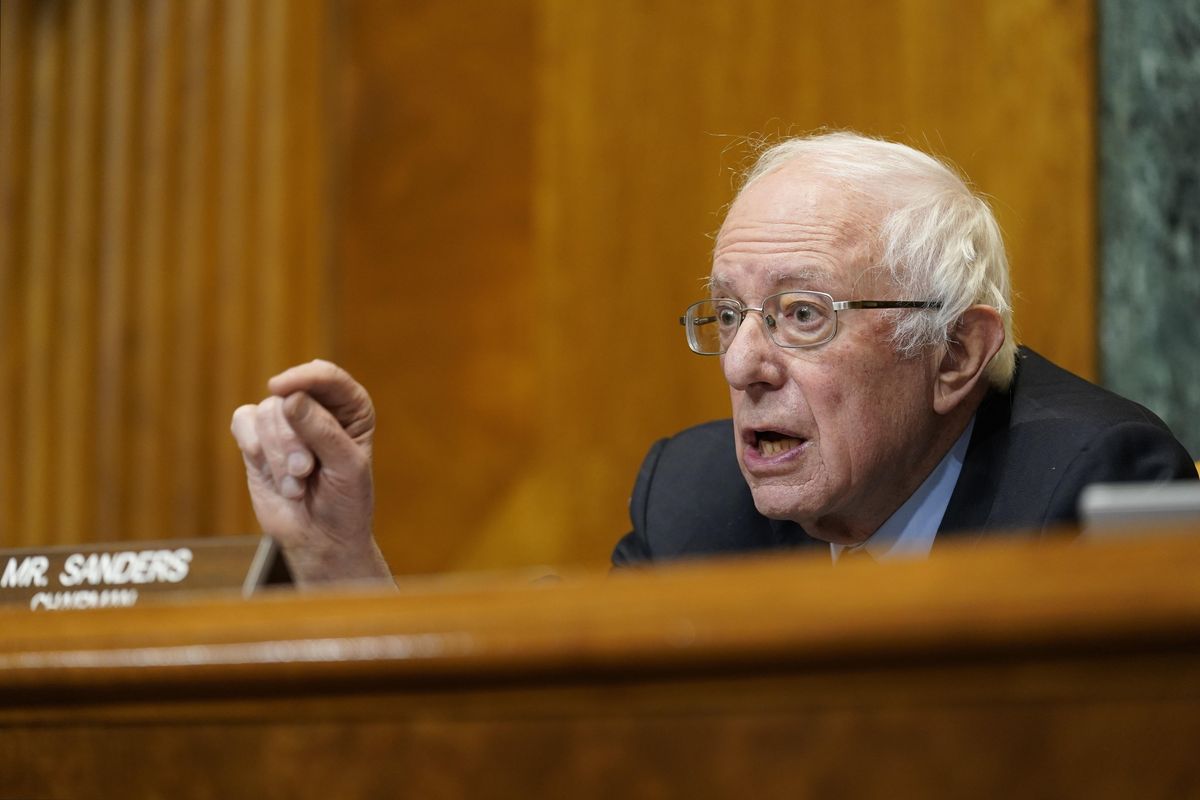 Photo by Susan Walsh-Pool/Getty Images
Sen.Bernie Sanders ( I-Vt.)has not only been the subject of clever memes, he has consistently been an advocate for workers' rights, pandemic relief, the bipartisanship of Covid-19 in the Senate, and other matters in the United States.

Sanders urged that the federal minimum wage increase from $7.25 to $15 an hour within the Covid-19 relief plan but was rejected in the Senate on Friday.

However, on Saturday, the Senate passed the $1.9 trillion relief bill, which will increase the direct stimulus payments by $1,400, extend unemployment benefits, and will ensure that many people get the vaccine, to name a few.
As Chairman of the Senate Budget Committee, I am proud that we passed the American Rescue Plan, which, in my view,… https://t.co/6aHfnTTJQv

— Bernie Sanders (@Bernie Sanders) 1615051517.0
But there is one other thing that he is advocating for that's super sweet— finding romance.
"@SenSanders on the Senate floor saying we must crush COVID-19 so that young people can start dating again (among a long list of other reasons)," tweeted Tara Golshan of The Huffington Post.
@taragolshan @SenSanders Here's the moment: https://t.co/NIRI80okyY

— The Recount (@The Recount) 1614956654.0
Now I know you may be a little confused but, I promise you that you read this statement correctly. Sanders is not opposed to us properly getting back into the field to date and potentially find that special person.
How lovely!
His statement on Thursday encapsulated everything that the pandemic has adversely caused, which is more than financial hardship. The pandemic also affected mental wellbeing.
"You got young people, who want to go to school, who want to socialize, want to date ... they've been unable to do that ... and that has resulted in a very sharp increase in mental illness in this country, something by the way this legislation deals with," said Sanders.

Due to Sanders' advocacy, many Twitter users quickly supported his initiative for some loving outside of what society could be accustomed to in the pandemic.
Bernie Sanders end my shadowban on the dating app Hinge https://t.co/yiA2CW6kct

— Good Idea Dave (@Good Idea Dave) 1614959868.0
Moreover, Bernie Sanders shows us that his support for our nation's betterment transcends monetary gains; he wants us to experience joy again, which we all deserve to have, albeit in a safe way.
What are your thoughts about Sen. Bernie Sanders' advocating for dating and romance?
Have you got something to say about this subject? Submit a post here and start the conversation.