Have something interesting to say? We want to hear it!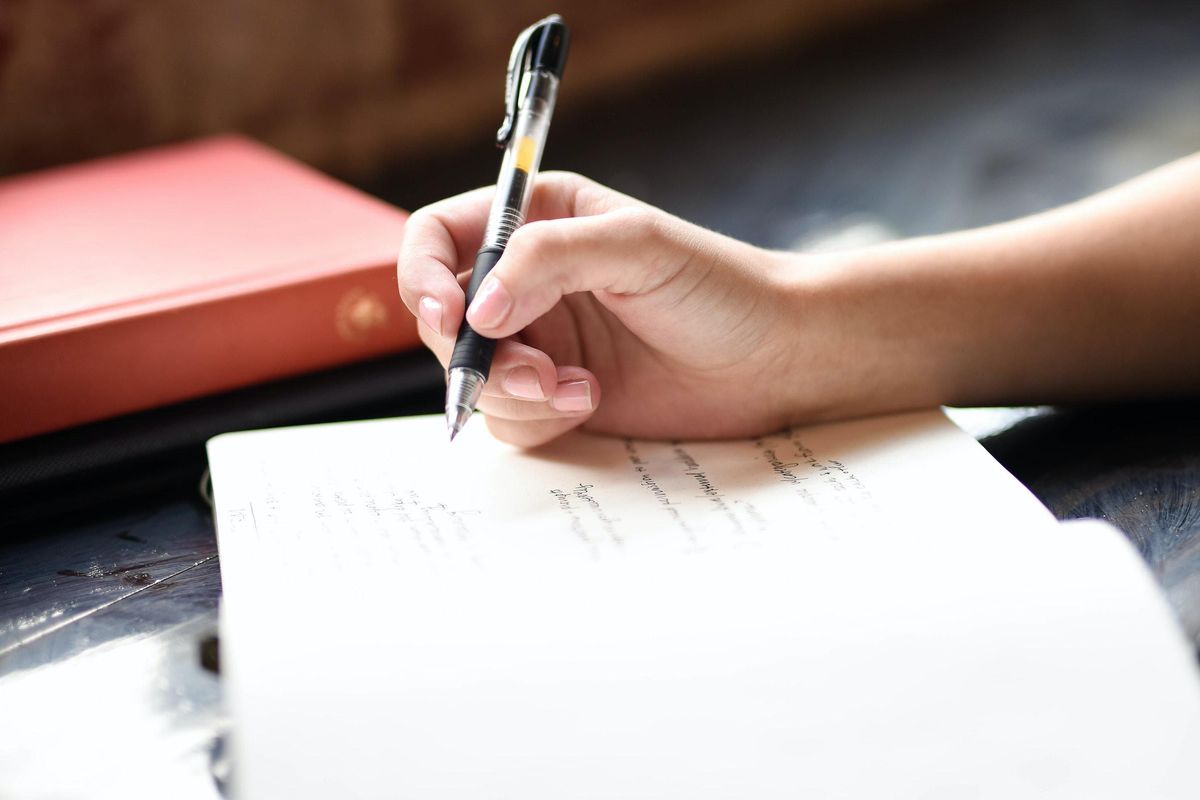 Do you want to write about things? Are you interested in expressing your thoughts and feelings on a platform? Then you've made it to the right place! As a social journalism platform encouraging free-thinking, we want to hear what you have to say.
Below are some ways to get featured on Conversations:
First and foremost, join Conversations!

Conversations from Indy100 Join button at top right-hand cornerScreenshot by Conversations Editorial
While on the website, you'll notice a red button that says "join" at the website's top right-hand corner. Once you click on it, it will bring you to the sign-up page, asking you for your name, email and password, short bio, and social handles.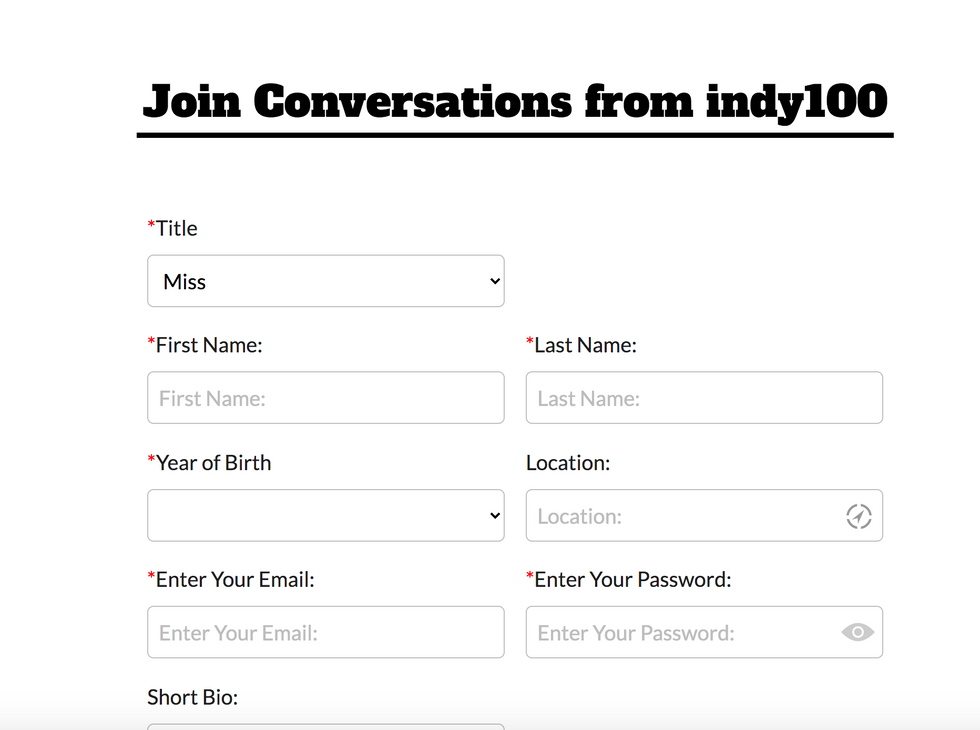 Join Conversations from Indy100Screenshot by Conversations Editorial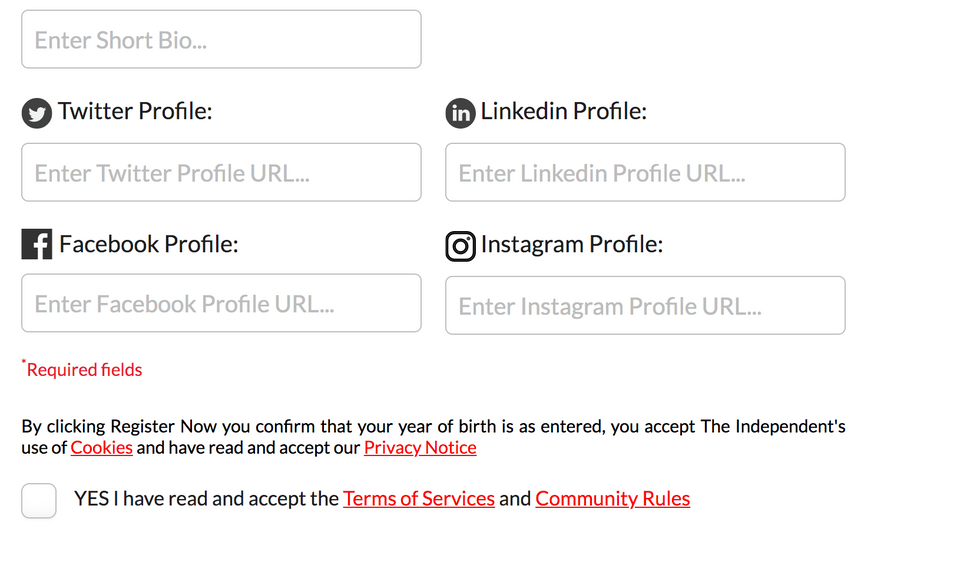 Conversations from Indy100 social media handle sectionsScreenshot by Conversations Editorial
Anything with an asterisk by it is optional to fill out.

The types of submissions we accept
Topics ranging from Black Lives Matter, politics, LGBTIQ issues, gender and equity, news, culture, or whatever else piques your interests are welcomed!

Just ensure the work is interesting, has a unique voice, and isn't offensive.
Headline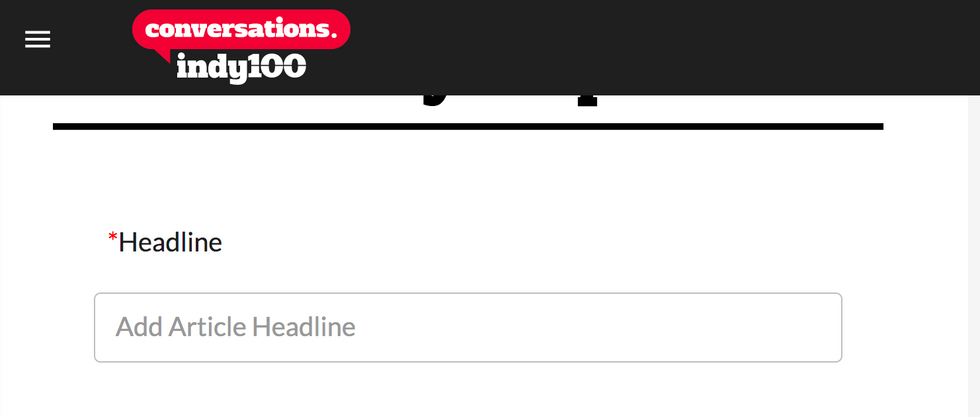 HeadlineScreenshot by Conversations Editorial
The headline is one of the first things that readers see besides a captivating photo. Make it as catchy as you can!

Subheadline

SubheadlineScreenshot by Conversations Editorial
Think of a sub-headline as similar to a trailer for a movie. The sub-headline briefly alludes to your topic's nature, bringing in readers to want to view the submission. The sub-head is suppose to tease the story, not give it all away.

Clear cover photo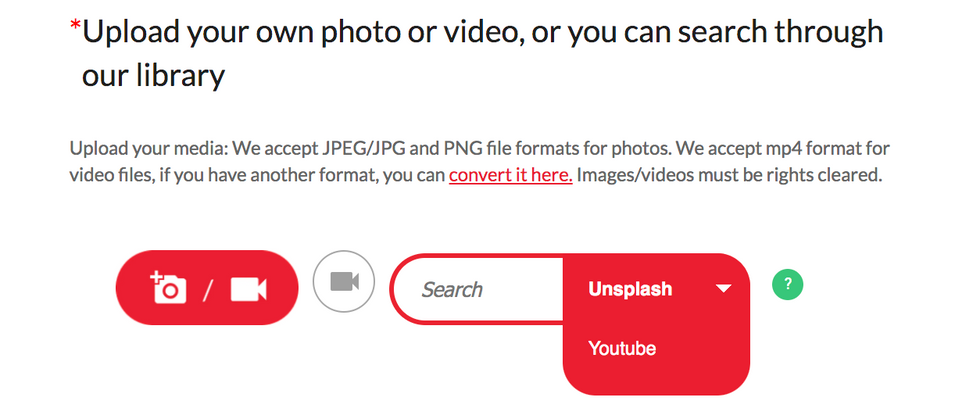 Conversations from Indy100 photo/video Screenshot by Conversations Editorial
Choose a photo that is bright and represents your story as best as possible. There will be a drop-down option for you to either upload your own image, find an image on Unsplash, or upload a YouTube video.

Word count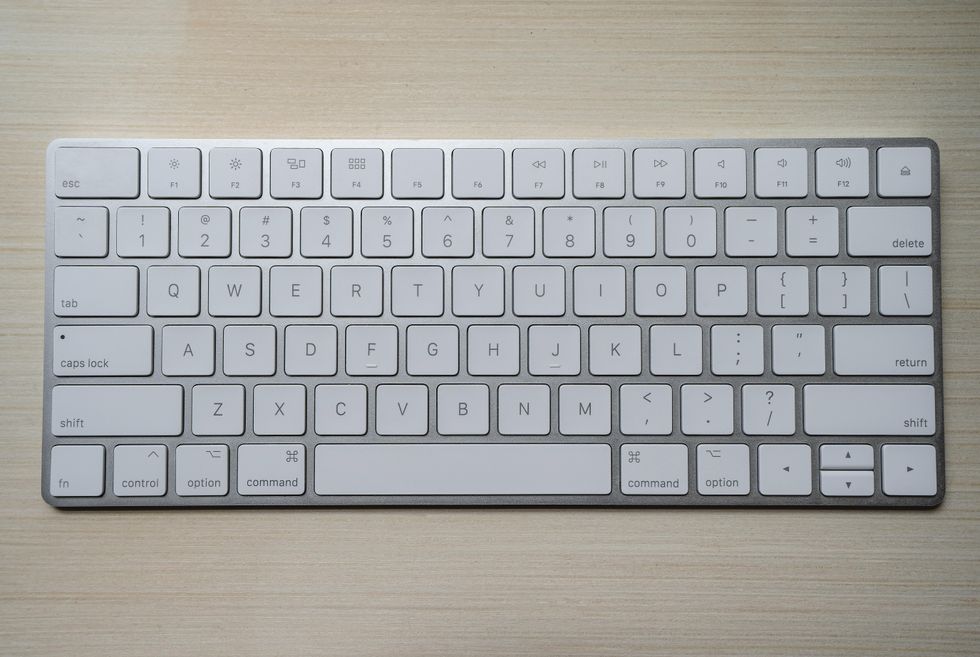 silver and white computer keyboard Photo by Clay Banks on Unsplash
As long as the content provided is at least 150 words long, there shouldn't be an issue. Feel free to make it as long as you want. You can take a look at the full guide here.