Want to Write For Us?
Have something interesting to say? We want to hear it!
Here are a few tips on getting your work featured

Start writing a post
Why go to a haunted house when you can bring the fright to your home?

Halloween, just like every other holiday we've had this year, looks different.
With the backdrop of Covid-19, people will most likely practice social distancing until next year. This means parades, Halloween kickbacks, and trick-or-treating are not the most recommended activities.
Virtual experiences have become more popular since the pandemic began, including museum exhibits, train rides, and even virtual vacations to tropical islands and Europe.
I ventured on a few virtual trips to Antigua and Madrid, Spain.

You can now add Halloween to the list of virtual activities to participate in, while keeping yourself and loved ones safe and getting a good spook in.

If you want a good scare, there are many virtual haunted houses to explore before October ends. Some of which are proclaimed "real" haunted houses, while others are glitzy, Halloween-themed houses for those aren't the type to be troubled by creepy and disturbing sights.

Check out some of these virtual tours to get you in the spirit of Halloween, all at the tips of your fingers.

Lizzie Borden House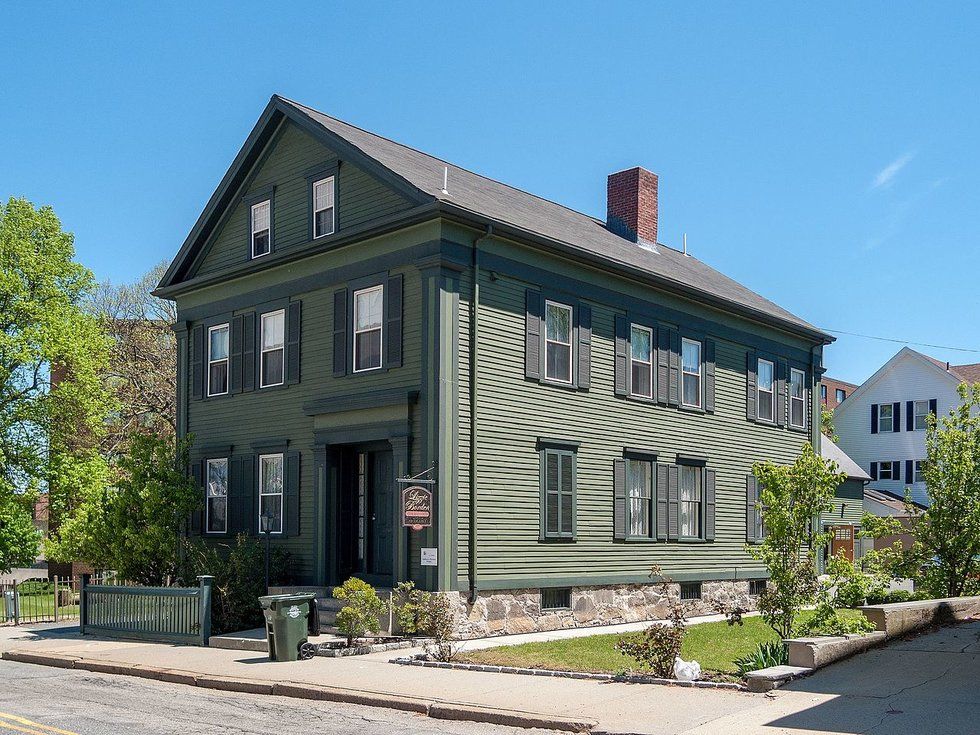 File:Lizzie Borden House, Fall River, Massachusetts.jpg ... File:Lizzie Borden House, Fall River, Massachusetts.jpg ...
The widely recognized and gruesome crime is now a haunted house attraction. But the house, which is rumored to be haunted by Lizzie, her father, and stepmother, is also a library and museum. You can take in-person tours of the house in Fall River, Massachusetts, or take a virtual tour on the website.

Salem Witch Museum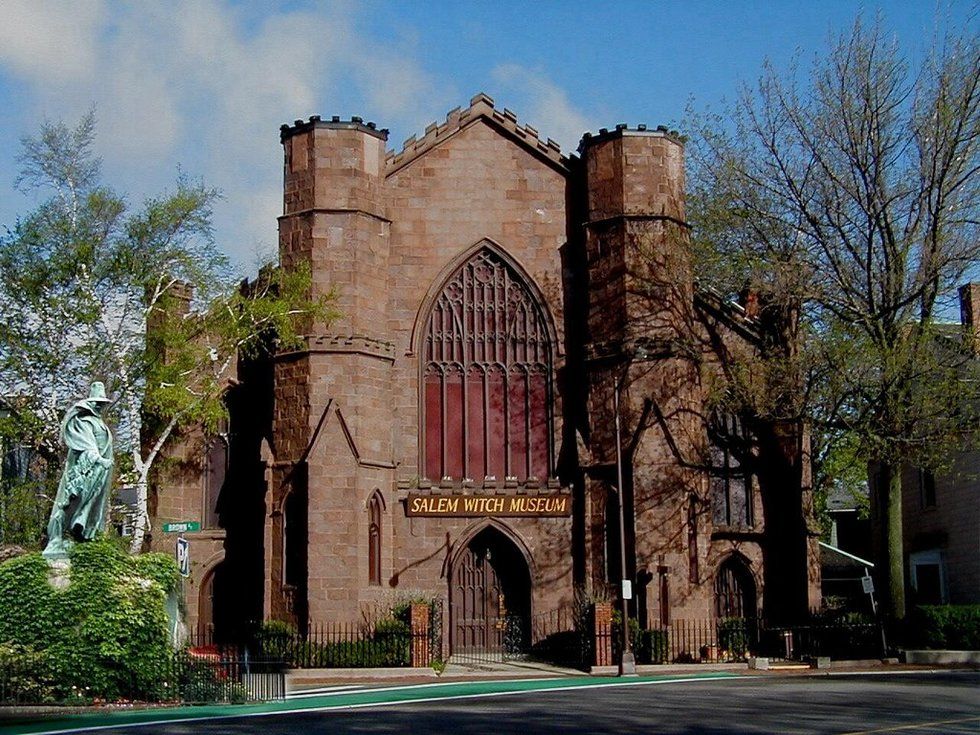 Salem Witch Museum with Roger Conant Statue - Salem | Flickr Salem Witch Museum with Roger Conant Statue - Salem | Flickr
There's no Halloween without 'Salem' being the topic of discussion at some point.

The Salem Witch Museum is dedicated to the Salem Witch trials of 1692, which was responsible for the deaths of 25 people. Undoubtedly, there have been many ghost stories to come out of this deeply flawed time in history, including ghost sightings in the town. The museum has several tours for important locations in the town, such as the Salem Courthouse, Jonathan Corwin Corwin House ( a.k.a. The Witch House), and taverns, to name a few.
Check them out here.
The Stanley Hotel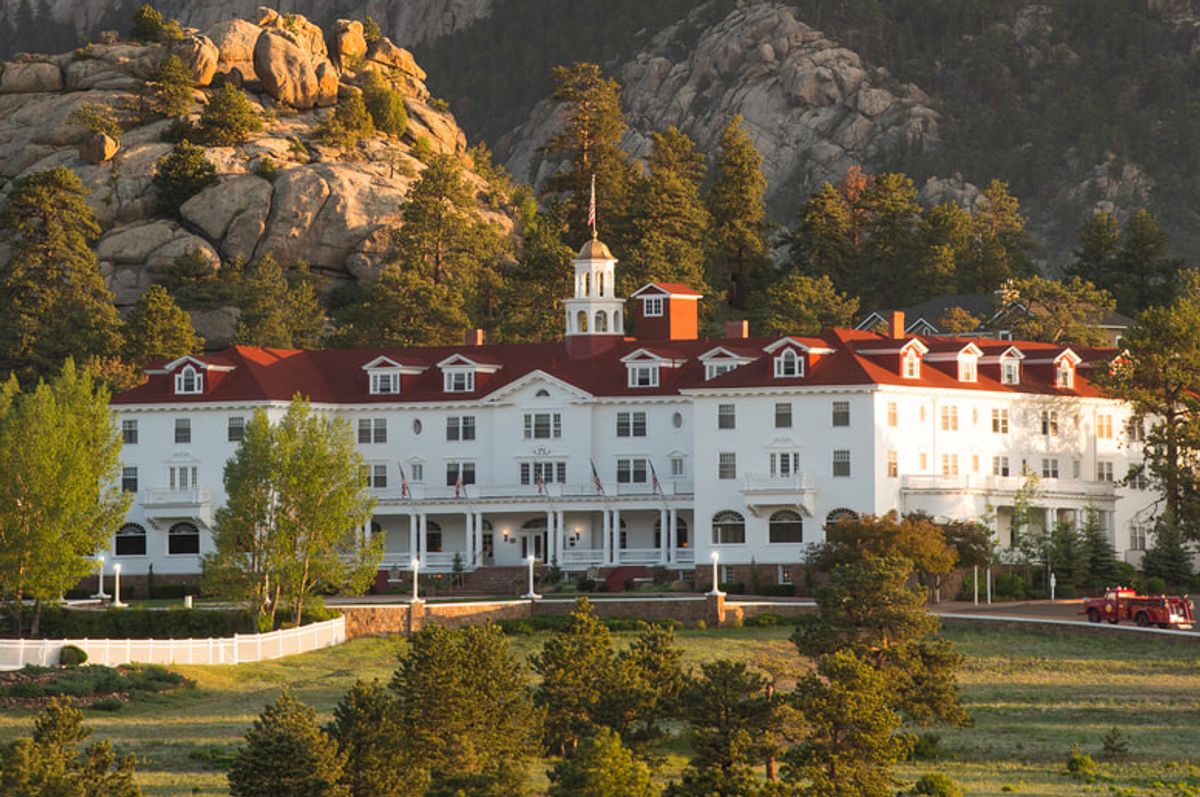 The Stanley Hotel Photo Credit: StanleyHotel.com
For those who are fans of Stephen King, you might remember The Stanley Hotel as the creepy backdrop for The Shining. Located in Estes Park, Colorado, the hotel has been rumored to be haunted for quite some time. Now, you can get in on the spooky action without having to leave the comfort of your own home. Thanks to YouTube, you can tour the hotel virtually, even checking out Room 217 which is supposedly the Presidential Suite where King and his wife stayed for the evening.
The Pittock Mansion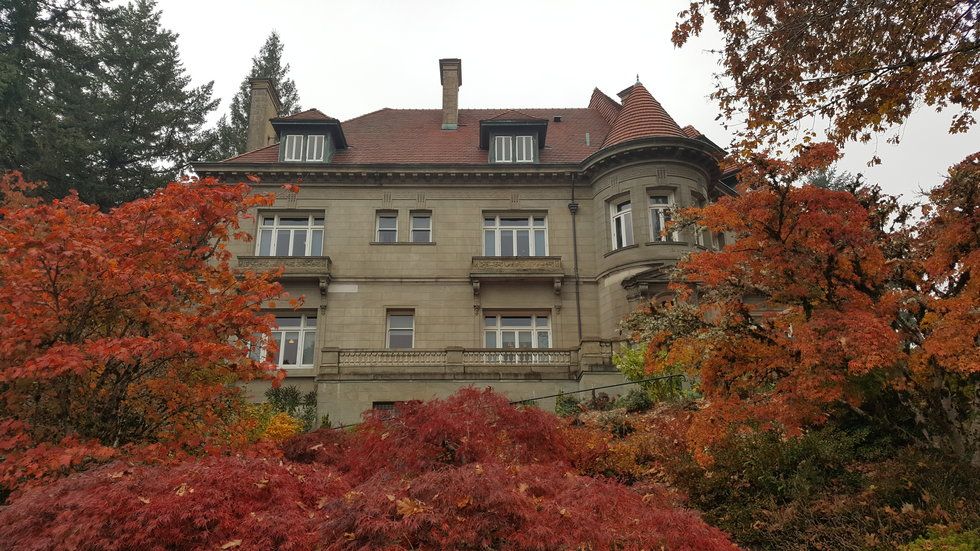 File:Pittock Mansion, 2017 - 4.jpg - Wikimedia Commons File:Pittock Mansion, 2017 - 4.jpg - Wikimedia Commons
In Portland, Oregon, the Pittock Mansion was once the home to publishers Henry and Georgiana Pittock, and was vacant for many years until becoming a historic landmark museum. The owners are rumored to have never left the house after passing away. Take a virtual tour of the mansion here.

Winchester Mystery House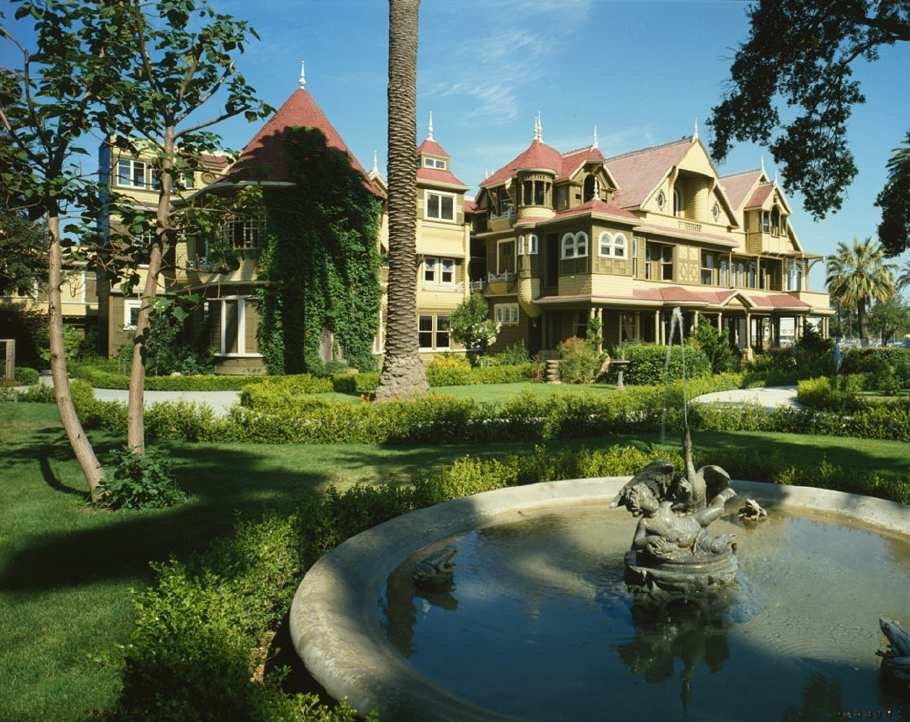 File:Winchester House 910px.jpg - Wikipedia File:Winchester House 910px.jpg - Wikipedia
The Winchester Mystery House, located in San Jose, California, once belonged to Sarah Winchester, the heir's widow to the family that created the Winchester Repeating Arms Company (they patented the Winchester rifle). The word on the street is that Sarah spoke to spirits that threatened her to keep the building by the house. It's also alleged that she built doors and hidden pathways to hide from the ghosts. View the virtual walkthrough.

Join our new platform for free and your post can reach a huge audience on Indy100 and The Independent join
Site content moderated by the indy100 team