Start writing a post
COP26 needs a very different approach to climate change discussions if we are going to talk our way to success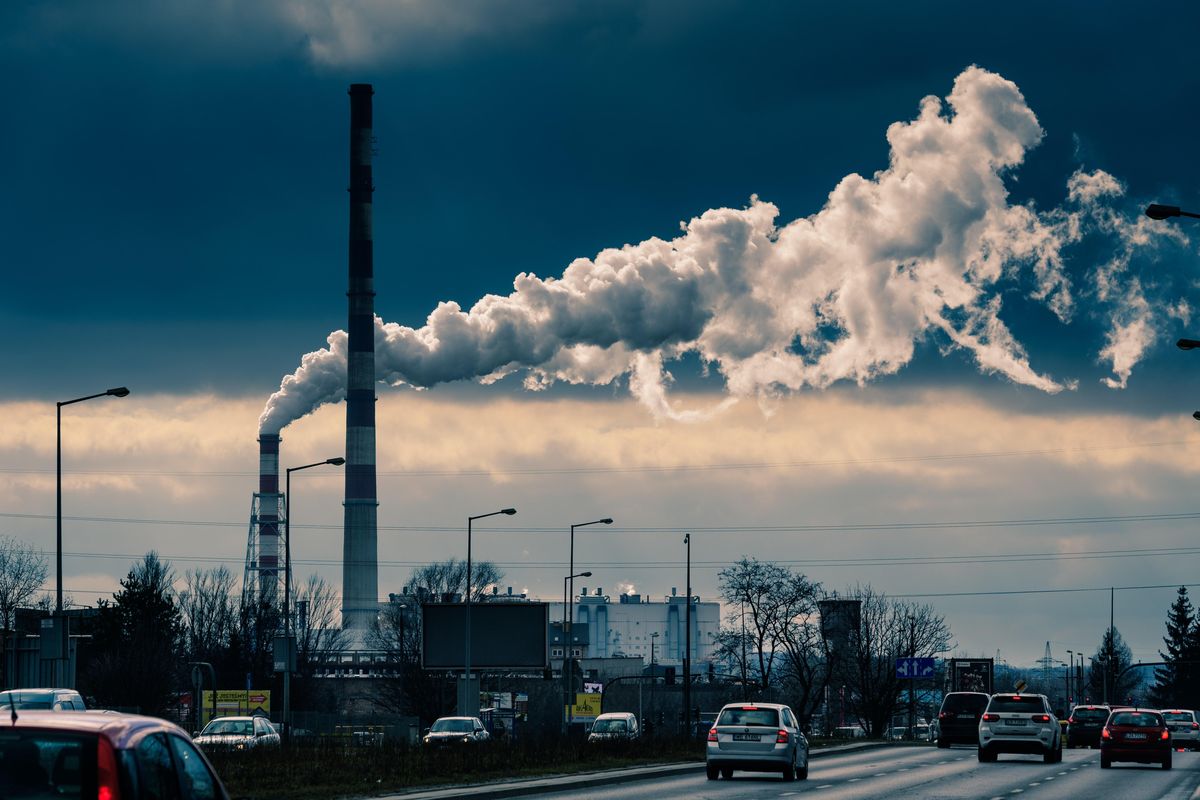 When I was a young man playing rugby, I was in an environment where I felt (rightly or wrongly) that it was only socially acceptable to be straight, so I pretended! It may not have been particularly healthy for my personal wellbeing, but it didn't take long to learn what to say and how to behave in order to convince those around me. And it worked pretty well! So much so that when one of my teammates later met my boyfriend at a wedding, he famously said to the bride and groom that I "couldn't possibly be gay because he played rugby with me for years!"
So why is this little anecdote so relevant to COP 26? Well… because if a shy, introverted gay boy can pull off being straight, then it is not exactly hard for politicians with their armies of speech writers, advisers and spin doctors to pretend to be green. And that is what many of them are doing!
It is clear that this is hugely aggravating to many people. Prince William was moved to say that:
"We can't have more clever speak, clever words but not enough action."
And Greta Thunberg did a wonderful speech at the Youth4Climate conference in Milan, knocking the hollow "blah, blah, blah" statements that are rolled out as politicians compete with each other to say things that sound incredibly grand but mean absolutely nothing. She added that:

"Our hopes and ambitions drown in their empty promises."
These comments reflect the overwhelming sense of frustration at our politicians' willingness to make promises that turn into nothing, to say one thing to a green summit and then something different to their voters, or to just ignore the science and to avoid the debate.
But is it really the fault of our political leaders? We have created an environment where only one opinion is socially acceptable, and it is therefore absolutely no surprise they are pretending! Rather than blame the leaders for their "blah, blah, blah" statements, we need to realise that that is purely a reflection of the one-dimensional echo chamber that we have created.
In an article about the summit, Andrew Rawnsley wrote that:
"A key role of the host is to charm and cajole other governments to do dramatically better at cutting their output of greenhouse gases."
How depressing! Is cajoling really the answer? If we actually want to solve the problems that we are facing and to find solutions, then shouldn't we be facilitating some deep and honest conversations? If countries or leader are not convinced by the forecasts of doom, then shouldn't we be trying to understand why? If leaders don't believe that their voters are ready to make any big sacrifices, then don't we need to explore the reasons for this? If countries want to prioritise their economic growth over the environmental impact, then shouldn't we listen to why they are making that choice?
These are the conversations that I want to hear, because these doubts and concerns reflect the opinion in broader society. We may not want to admit it, but huge numbers think the forecasts of doom are overstated, are not prepared to give up things or make major changes to their lifestyle, or just think that there are bigger problems facing them in their day-to-day lives. We are not going to solve our global problems if we close our eyes and ears to this broad church of opinion. We are not going to solve problems if the cynics are not engaged, or worse still, not even at the table. And we are not going to solve problems if saying the right thing is valued more highly than speaking the truth.
So rather than lambast those who make hollow statements, it is down to the rest of us to create the atmosphere where pretending does not seem like the best strategy. We should encourage honesty, allow all opinions to be voiced and actively listen to both sides of the argument. We should shift the focus away from those who already believe to those who are less convinced, taking the time to discuss, digest, analyse and understand their concerns and reservations and trying to find ways to overcome them. This is the only way we are going to deliver on the big commitments that are so needed.
If we can get this balance into COP 26, changing its focus from a round of political grandstanding into a summit of honest conversation and problem solving, then maybe we have a chance of making something happen. I am an absolute believer in the power of discussion to solve the most complex problems and there is no doubt that we can unleash that power on to the issues of climate change. But it needs an authentic conversation and an intellectual debate, and at present, that is sadly lacking. We don't currently have these discussions as everything goes one way, with the consequence that half the great minds are focused on telling the non-believers how stupid they are and the other half are focused on building their defences. Let's use COP 26 to change that and get all of the great minds focused on solving the problem. This means abandoning the temptation to just criticise the doubters and to cajole people into pretending that they care, and triggering the start of honest debate, where we listen to both sides and leverage the power of diverse opinions to come up with the best answers.
James Wyatt
Author of The Art of Discussion
Keep reading...
Show less
Being a parent can be rough, but the fact that I love them is a given.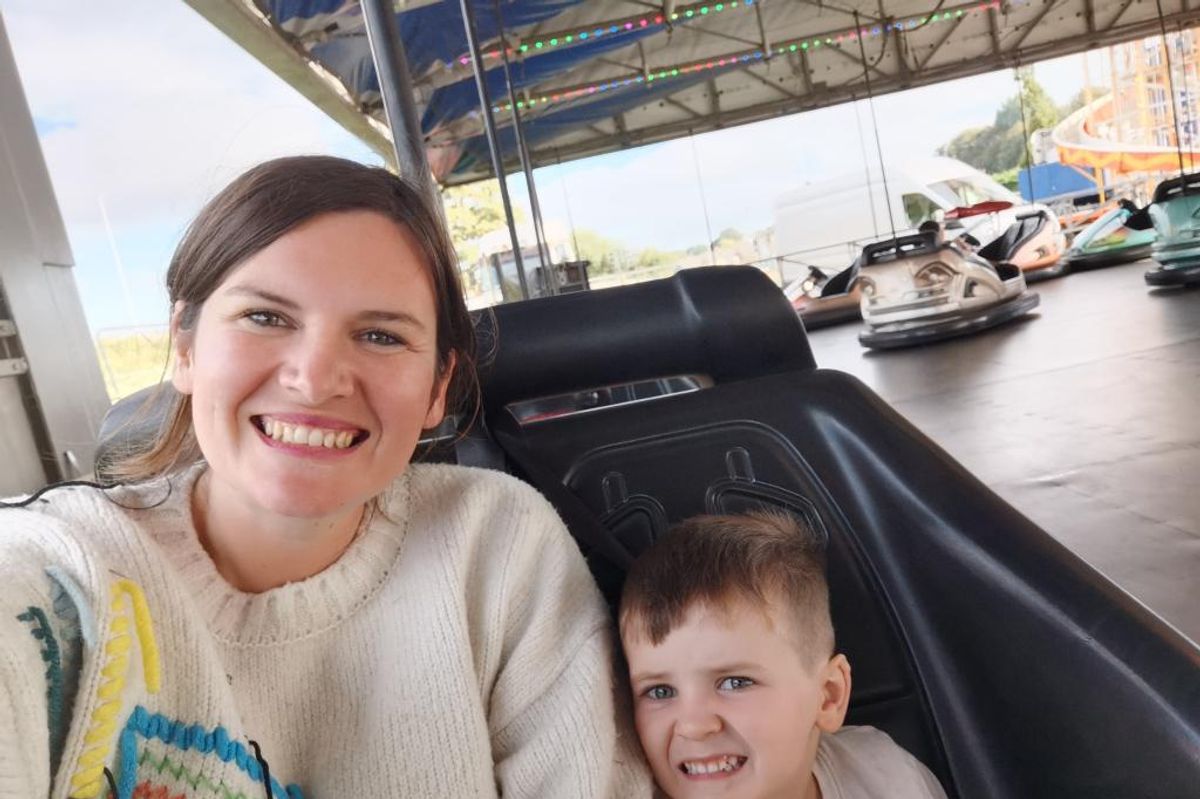 Mum of two, bar manager, and lover of wine. And tequila.
https://twitter.com/Moonfacemum
Being a parent can be rough.
This week alone, I've faced homework deadlines, a sickness bug, multiple tantrums, a nasty smash on the head (their head, not mine). I've been yelled at for breaking character when I was supposed to be Wolverine, and I've read The Gruffalo about a thousand times (feels like).
A mum found some wine, and the wine was good. I do tend to be a bit negative when writing about motherhood, mainly because ranting about parenting challenges is cathartic. However, I do love the little rascals, and they also bring along a few perks that I wasn't expecting; the fact that I love them is a given.
Here are seven unexpected perks of being a parent.
1. You always have a good excuse to get out of things
Including, but not limited to, social engagements that you really don't fancy. The mere existence of your kids means that you always have a ready-made excuse to get out of something if you suddenly realise you'd rather stay home in your pyjamas and watch Netflix.
Beware, though; it works both ways. If you're looking forward to something, you can guarantee a sickness bug, ear infection, or unreliable babysitter will scupper those big plans.

2. You always have a supply of chicken nuggets
Not just chicken nuggets, but those potato smilers that are so awesome, quavers, and milky bars. Actually, a lot of children's food is pretty great, and that's why dieting is so hard for me.
3. Cuddles on tap
Recently Frank, having turned the wise old age of five, announced he'd "outgrown" hugs, but thankfully that turned out to be short-lived. And that is also why we made a spare kid who is just as cuddly as ever. If you need a cuddle, they're always about, and if you're thinking,"but a dog could do that and not use a cuddle as a bargaining tool to get time on the Nintendo Switch," then you'd be correct. Damn, we should have got a puppy.
4. You get to revisit childhood movie classics, and it's like watching them for the first time again
I love watching movies with the boys, especially ones I loved as a kid. Notable examples include Star Wars, Hook, and Home Alone. Although Home Alone backfired a bit, as Frank loved it so much, he insisted that we call him "Kevin" for weeks and weeks, and he still believes that a human being could be hit on the head with bricks thrown from a great height or electrocuted to the point of becoming a skeleton, and walk away shaken but alive.
There have been times when I've been really excited to share a movie, and they've not responded with the same enthusiasm as I'd hoped. Or weird reactions. I once watched Never Ending Story with Frank, and in the scene where the kid's horse dies in the bog, a scene I remember as deeply upsetting, he actually laughed. Brutal.
I also can't seem to get them interested in 90s Disney. But that's OK, as long as I get to watch Star Wars again. It's also really cool to share music that you love with them, and even more awesome if they get super into it. Frank is now a huge Bowie fan, and Bill goes crazy when I put on The Ramones. I kind of love that.
5. Endless source of comedy
Being a parent is challenging in lots of ways. Some I expected (lack of sleep) and some I did not – like attempting to teach your four-year-old phonics because you're forced to stay home during a pandemic. But despite these challenges, they make me laugh every single day. Kids are hilarious; a marvelous mix of unashamed honesty, adorable mistakes, and physical comedy (they fall over a lot, and sometimes it's pretty damn funny).
They uniquely see the world. Sometimes it's funny, sometimes it's touching, and it often makes me see the world a bit differently, too. It's also pretty funny when they get well-used phrases wrong, and I know I should correct them – but I don't. My favourites are "telling porcupines" (telling porkie pies) and "spoilt rat".
Frank called his brother a "spoilt rat" in a row about sharing a toy, and instead of reprimanding him for being mean, I was far too busy laughing about the whole thing, much to their indignation. I knew kids were hard work, but I didn't know how funny they were.
6. You care less about what people think of you
I've always cared deeply about what others thought of me, to a fault. Having kids makes you care less about that for two main reasons.
Firstly, you're too knackered to summon the energy to worry about what people think. Yes, my hair needs a wash, and I'm wearing odd socks in the soft play, but I really don't care because I've had interrupted sleep, and this mediocre coffee is barely touching the sides.
And secondly, it's hard to care about what everyone thinks when there is a small person or persons who think you're pretty awesome, and that makes everyone else's opinions seem a bit less important. Although Frank did once say he wanted to "swap" me for another "kinder" mum. In his defence, I'd just told him he couldn't have a second ice cream.
7. You get to be a kid again
Having kids means you have an excuse to embrace your inner child; get on that bouncy castle, pretend to be a superhero, be silly, go down slides, run around at the fair. Christmas becomes magical again; as an adult before kids, Christmas became mainly about food, drinking, and buying stuff.
But once the kids arrived, we started rekindling traditions like leaving out a mince pie and carrot for Father Christmas or sending letters to the North Pole. For me, it was a chance to recreate some of my fondest childhood memories whilst building new ones for the boys.
Of course, no parent can be a kid again fully; someone has to remember to pack lunch, someone has to call bedtime, and someone has to do the washing. But there are many opportunities to embrace your inner child and escape being a grown-up for a while.
Of all these perks, I'd say my favourite is the chicken nugget supply, closely followed by the comedy value my little terrors bring into my life. I didn't become a mum to laugh at them all day and eat nuggets, but it's a lovely bonus.
Regardless, I'll take all the perks I'm given.

Keep reading...
Show less
Want to Write For Us?
Have something interesting to say? We want to hear it!
Here are a few tips on getting your work featured
Join our new platform for free and your post can reach a huge audience on Indy100 and The Independent join
Site content moderated by the indy100 team