The U.S. is taking the right steps to unravel the infamous legacy of the war on drugs.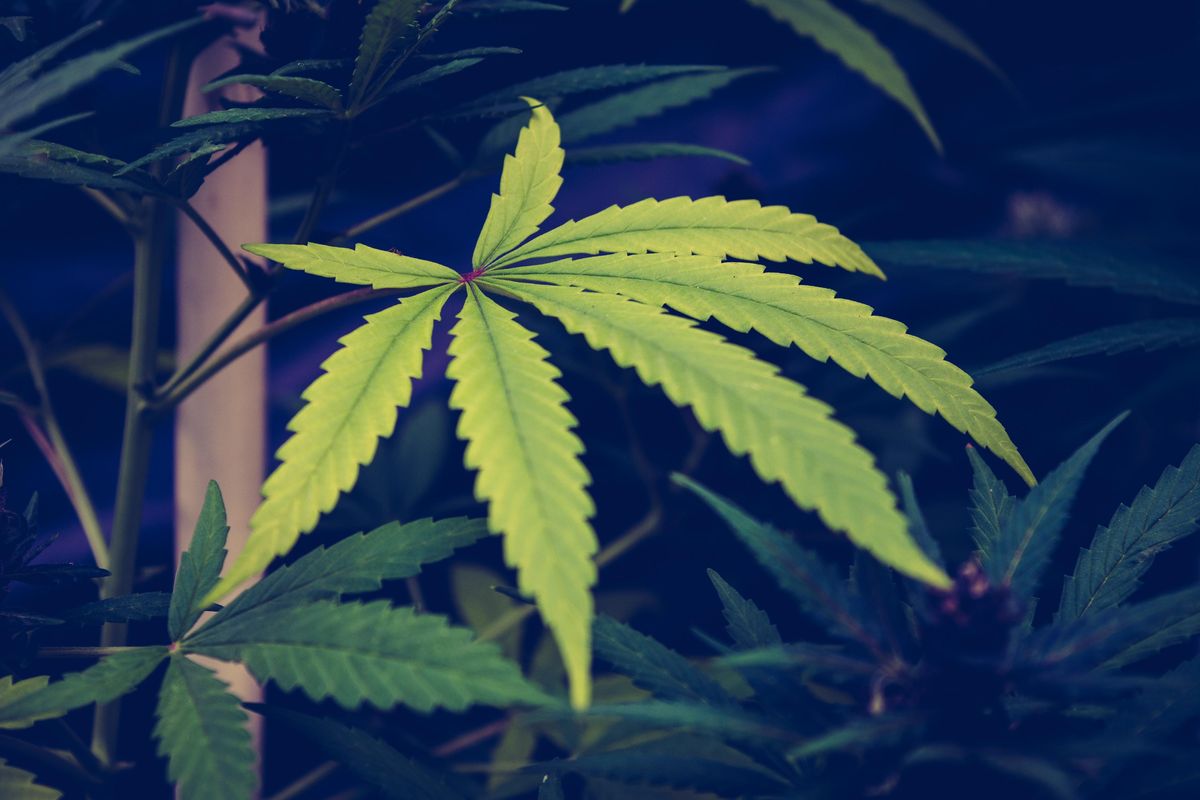 For decades, many people have been subjected to criminal prosecution for the possession of marijuana. Some people that are impacted by this end up going to prison with people that have serious criminal backgrounds, which I find quite frightening and unjust, wondering if there will ever be a law that can tackle these unfortunate circumstances.
Then along came the MORE Act.
On Friday, The House of Representatives voted to pass the Marijuana Opportunity, Reinvestment, and Engagement (MORE) Act , an H.R. 3884 bipartisan legislation set to decriminalize marijuana at the federal level.
Five Republicans and an Independent (Rep.Justin Amash) joined House Democrats, voting in favor of the act as it passed 228-164 (six Democrats voted no). It's also worth noting that Vice President-elect Kamala Harris was a sponsor for the Senate version of the bill in 2019.
Now, the MORE Act will move through the Senate, where it is expected to experience the same destiny as the HEROES Act ( the COVID-19 relief bill).
The act is set to remove marijuana from the Controlled Substances Act, granting each state the authority to set their own rules and policies without federal intervention. This would put a stop to federal arrests for marijuana possession, which disproportionately impacts BIPOC communities. I've unfortunately been told stories from associates of how they were impacted by these offenses, even for the faintest smell of marijuana in their cars.
Having drug convictions can also become an issue in using federal programs such as student financial aid or government employment. During the pandemic, programs like these are critically important to sustain a proper livelihood.
Decriminalizing marijuana also opens up new avenues for people interested in creating a business in the cannabis industry. The potential business owners could also apply for small business loans within the Small Business Administration , helping to safeguards their businesses' integrity.
Even though some argue that there are more serious concerns within the bill, there is still support from advocates to keep fighting for the MORE Act. On Thursday, The Leadership Conference on Civil and Human Rights proposed that the representatives should vote yes on the MORE Act, stating the acknowledgment of "systemically unjust law enforcement practices, marijuana reform is an effective first step to address criminal justice, racial justice, and public health." The Leadership Conference also states that there are approximately 600,000 arrests are made each year surrounding marijuana.
In a statement from Steven Hawkins, the executive director at the Marijuana Policy Project , he mentioned that the MORE Act "would set federal marijuana policy on a path toward correcting an unfair system and help restore justice to those who have been victimized by prohibition."
There are so many things that are on the road to being addressed regarding law enforcement practices people are subjugated to because of their appearances.
For the MORE Act to get to this phase, it is helpful to see that some people understand the disproportion, which is critically important for history. Through an initiative like this, it becomes evident that strides to ensure equality and justice are on the horizon, which is always refreshing to witness.
Keep reading...
Show less