She took the pop-obsessed world by storm as it subsequently criticised her image and authenticity, only to influence a new generation of musicians and become a record-breaking artist now popularly dubbed 'The Queen of Alternative Music'.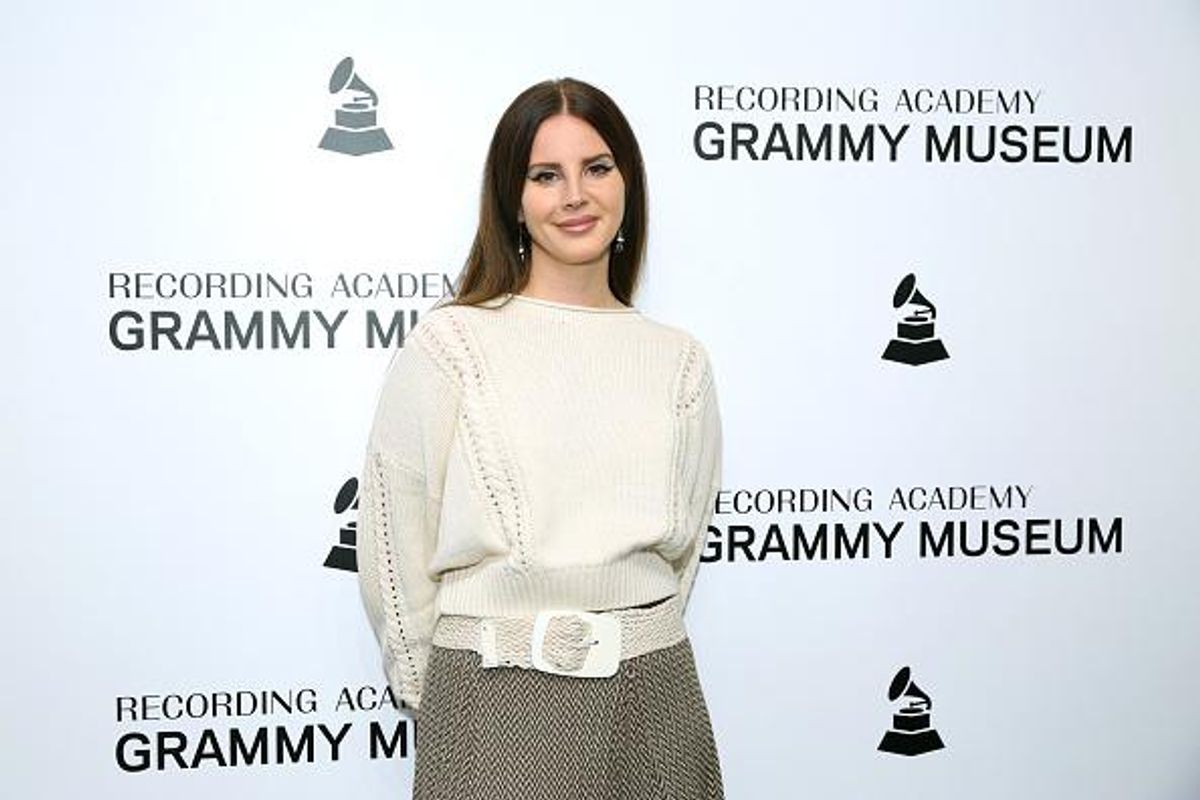 Photo by Rebecca Sapp/Getty Images for The Recording Academy
Jack Shute
A student journalist with a zeal for writing and a passion for all things pop culture. Listen to my podcast Pop Cult Digest.
https://mobile.twitter.com/JackShute1
A student journalist with a zeal for writing and pop culture
https://www.facebook.com/jack.shute.73
https://www.linkedin.com/mwlite/in/jack-shute-6998841ba
https://www.instagram.com/jaoxk/?hl=en
It's November 2008 in a Manhattan Mobile Home Park, a doe-eyed, bleach blonde girl is giving a proud tour of her humble trailer park home to Index Magazine, "it's like, you can have your own place, and you have a chance at your own life.
That's what it makes me feel." Her name is Elizabeth (Lizzy) Grant, but we now know her by the name of Lana Del Rey; the soulful 23-year-old playfully strolls along in her black vintage jacket and a baby blue ribbon tied around her hair.
She smirks and giggles nervously as she describes the flowers in her garden, "I grew blue hydrangea! And ivy." The flowers would later become signature iconography to the Lana Del Rey brand, a consistency she seems to uphold to this day.
Hailing from Lake Placid, New York, the songstress first started singing in her church choir as the cantor at just six-years-old. Despite the fact she was raised Roman Catholic, Lana told Clash Music how she identified as "more spiritual, I know that's a cliché."
Her youth then brought some life-altering years; at the age of 15, a budding drinking problem sent her to a boarding school, which later became a significant influence on her earlier music.
Explaining the cause in an interview with The Telegraph, she said, "I had a sort of philosophical crisis. I couldn't believe (my family and I) were mortal. For some reason, that knowledge sort of overshadowed my experience." This may have been a reason why she later chose to major in philosophy at 19.
Starting her musical career by singing in New York City clubs and bars, Lana Del Rey has gone on to become a staple musician in 21st-century pop culture. Since her 2011 breakthrough with the album Born to Die- which is still charting on Billboard's 200 Chart today with 385 weeks so far. Her first album reveals many sad tales from her past. This was when the world got to know Lana, and it's still her best-selling album to date.
Ten years later and she's back, a vastly different Lana with new independence and a taste for fun, with her seventh studio album: Chemtrails Over the Country Club. Last week, the album was released followed by a sigh of relief from fans who faced a long wait due to Covid-19 restrictions causing a delay in its production. Better late than never.
Lana's performance in the title track music video signifies a subtle shift in her branding and identity; welcome a more outgoing and whimsical era. She-Wolves, fanged teeth, and an abrupt, The Wizard of Oz style tornado surprises us in this unconventional, theatrical story. Although her videography has always embraced an eccentric and extravagant glamour, wacky and playful are the last words you'd use to describe a 2012-2017 Lana.
As we move on from the previously serious and sombre Del Rey, we now have a grown and mature woman who seems happy with where she is at in life. The title track even reveals the lyrics "I'm not bored or unhappy, I'm still so strange and wild," which she sings out from her car as she softly sways her curly blonde hair and closes her eyes. With a new view on life, she still gifts us with her expected and iconic imagery: vintage 60's Americana attire, blooming flowers, pearls and jewels, summer and swimming pools, eating fruit (biting a lemon this time), and of course, a red sports car.
Lana's success has been an influential one. With critics and major publications pouring out their praises after her last album, Norman F****** Rockwell became the highest-rated album of 2020 with a 9.4.Billboard wrote on Lana, saying, "She's influenced not just her peers, but the next generation of alternative-leaning pop stars." They also went on to say, "she's matured into a generational balladeer; yet she's become more down-to-earth, no longer defined by the tragic figures who once inhabited her songs."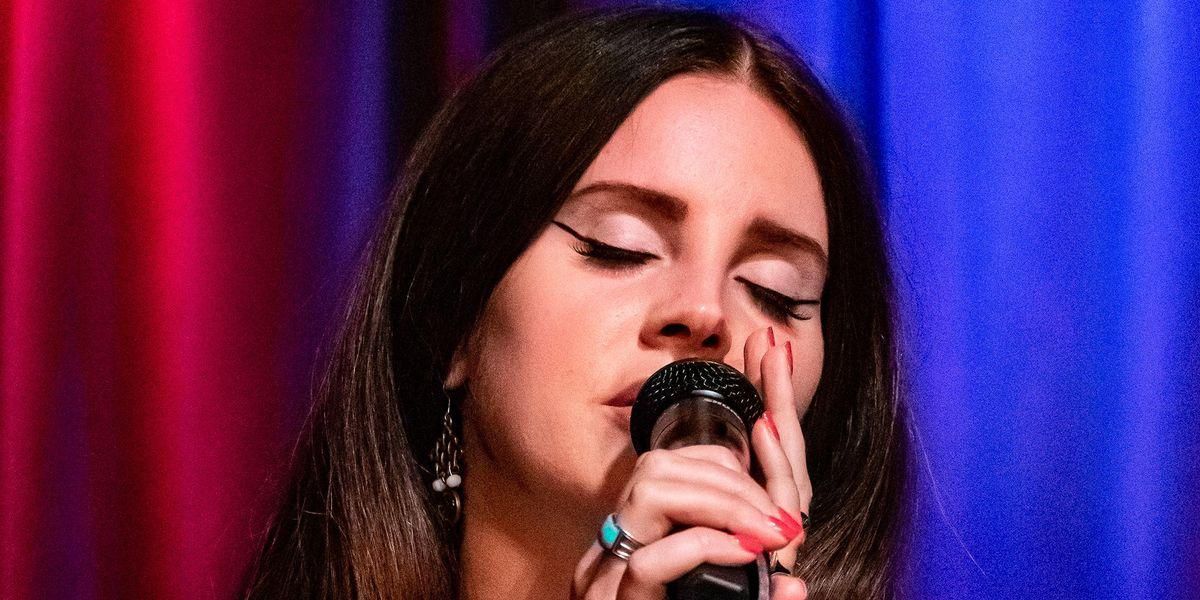 Lana del Rey has always been problematic. Why are we just now realizing it?conversations.indy100.com
However, like most artists, her success hasn't come without the odd controversy here and there. Her first TV appearance on SNL lead to a harsh and damaging backlash attacking her talent and authenticity due to a shaky performance. Lana recalled the moment in a chat with Elton John for Rolling Stone, saying, "It wasn't terrible," but the critiques must've hurt, as Lana has held an almost decade-long hiatus from TV- until recently. Her grand return was on The Tonight Show Starring Jimmy Fallon, where she sang Let Me Love You Like a Woman with confidence.

There aren't many artists that could survive relevancy and influence with a decade-long TV hiatus, and maybe that's a testament to Lana's longevity and musical staying power. With her influence and success, she has made her mark on the music world, and with her new confidence and playful attitude- we should all watch what she brings to us next.
Lana Del Rey's new album Chemtrails Over the Country Club is out now and can be purchased here.
Lana Del Rey - Chemtrails Over The Country Club (Official Music Video)youtu.be
Have you got something to say? Want to share your thoughts and experiences with the world? Submit a post to Conversations today.