How can one tool revolutionize democracy worldwide?
Innovative nonprofit to bring the numbers needed to win campaigns - for free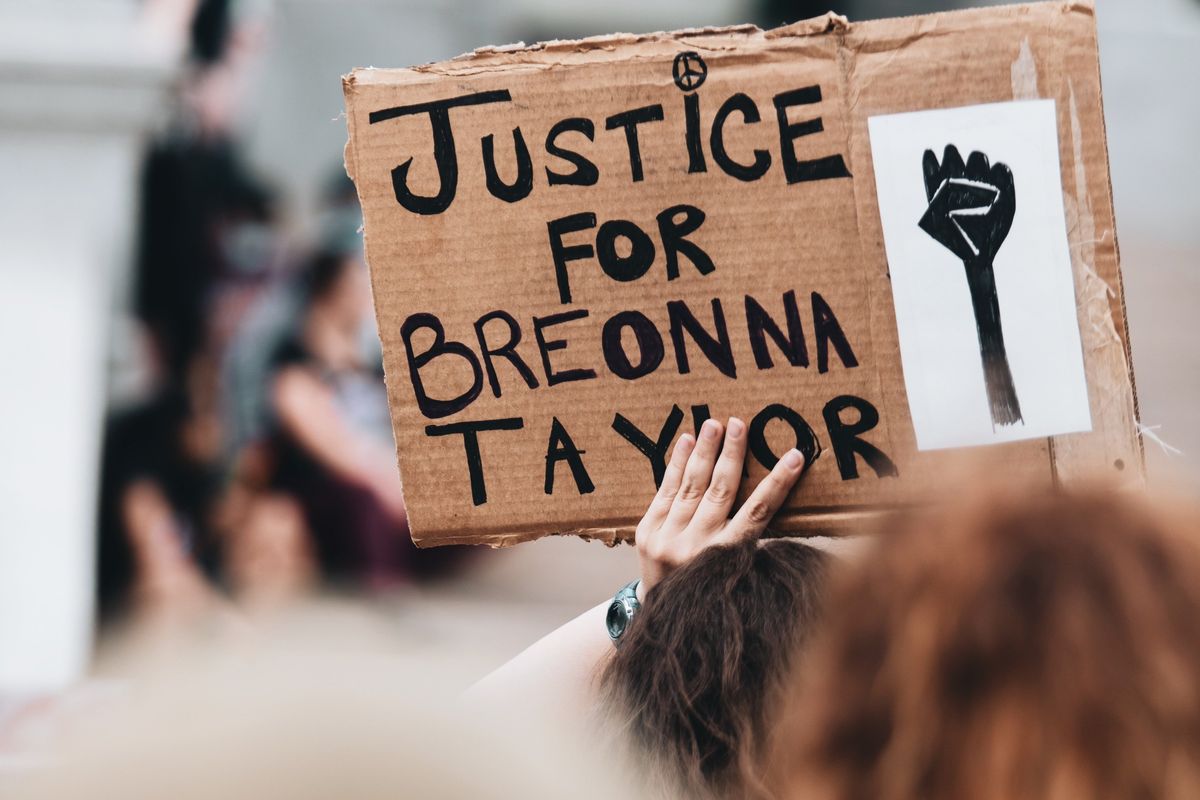 Are you inspired by all of the social justice movements happening around the world right now? Whether it's the rapid destruction of our climate and habitats, election theft, racist over-policing, housing evictions, or a myriad of other struggles that so many devote their lives to fighting, the fires are burning strong. Under all of this, are you deeply concerned that those with a clenched grip on power, propped up by a firm alliance of military and corporate elites, can set back all of these movements for justice by their sheer physical force? Can all of these popular movements be infiltrated, jailed, or killed out of existence?
---
We know the stakes are higher than ever before in history. But what gives us faith is what history has repeatedly shown: The only strategy with the best track record of success to rapidly prevent or otherwise overthrow a fascist regime has been the power of organized nonviolent mass movements. For this reason, we created an organizing tool called GetCourageNow, whose mission is to take nonviolent civil resistance organizing to the next leap forward since Gandhi and King. GCN is, to our knowledge, the only human-centered, open-source, and highly secure software on the planet specifically designed to embolden, recruit and commit massive numbers of volunteers for nonviolent civil resistance - to scale moral courage.
This long-overdue technology is needed now more than ever, to not only safeguard the US election this November and ensure a peaceful transition of power, but also radically improve the chances of success for the climate, social, and economic justice movements in America and around the world. Over these next few months, we will need the smartest organizing tools we can create —well beyond what we have now.
For the past four years, our devoted volunteer-run team at GCN has been doing the R&D, user interviews, testing, and coding to develop the first tool ever that we think can recruit and commit exponentially larger numbers of volunteers than ever before for a variety of tactics.
These tactics include strategically targeted strikes, ongoing vigils, nonviolent direct actions, and more with a 70-80% chance of success. It is all based on the simple hypothesis that if you seamlessly combine five already proven recruitment motivators that increase recruitment metrics for courageous actions into one mobile-friendly place, you will get a cumulative and possibly synergistic effect. So how does this work?
Our one-pager, reflecting almost four years of R&D and including a FAQ
Our PPT and two-part demo (on slide 5). Note, the demo was initially done to appeal to the climate justice movement, hence shutting down the fossil fuel industries. Updated video demo coming soon.
Reviews from more than 20 top organizers in the US, including United Farm Workers co-founder Dolores Huerta and ACORN founder Wade Rathke.
Want to get involved?
Donate! Over the past 18 months, we've raised the $50k (from two EU foundations and seven major US donors) to almost finish the coding for our beta test. Now we are ready and eager to conduct the one-two months-long beta test if we can raise the $43k-53k necessary for that. With the zeitgeist in America rapidly changing to our favor, the timing for rapid testing and then deploying our tool is now. We've just been offered $16k in matching grants if we can raise the rest.
Volunteer or Intern with us! We are a small, volunteer-based team worldwide, with a lot of work to do in donor research and personalized mailing, beta campaign searching, partner development, telephone follow up, and tech recruitment and testing. We offer a generous commission for any fundraising and possible salary.
Are you a programmer? We are actively hiring software developers experienced in Golang and Flutter to make our software the most secure in the world.
If you are passionate about justice and liberation but feel too small to make a difference with all the movements out there, this is a place to start. We can't wait to launch this technology to help campaigns succeed like they never have before! The timing could not be better. Join us!
GetCourageNow.orgA 501 (c)3 nonprofit organization