Which presidents skipped their successor's inauguration?
If Trump stays true to his word, he will be added to the list of presidents who skipped their successor's inauguration.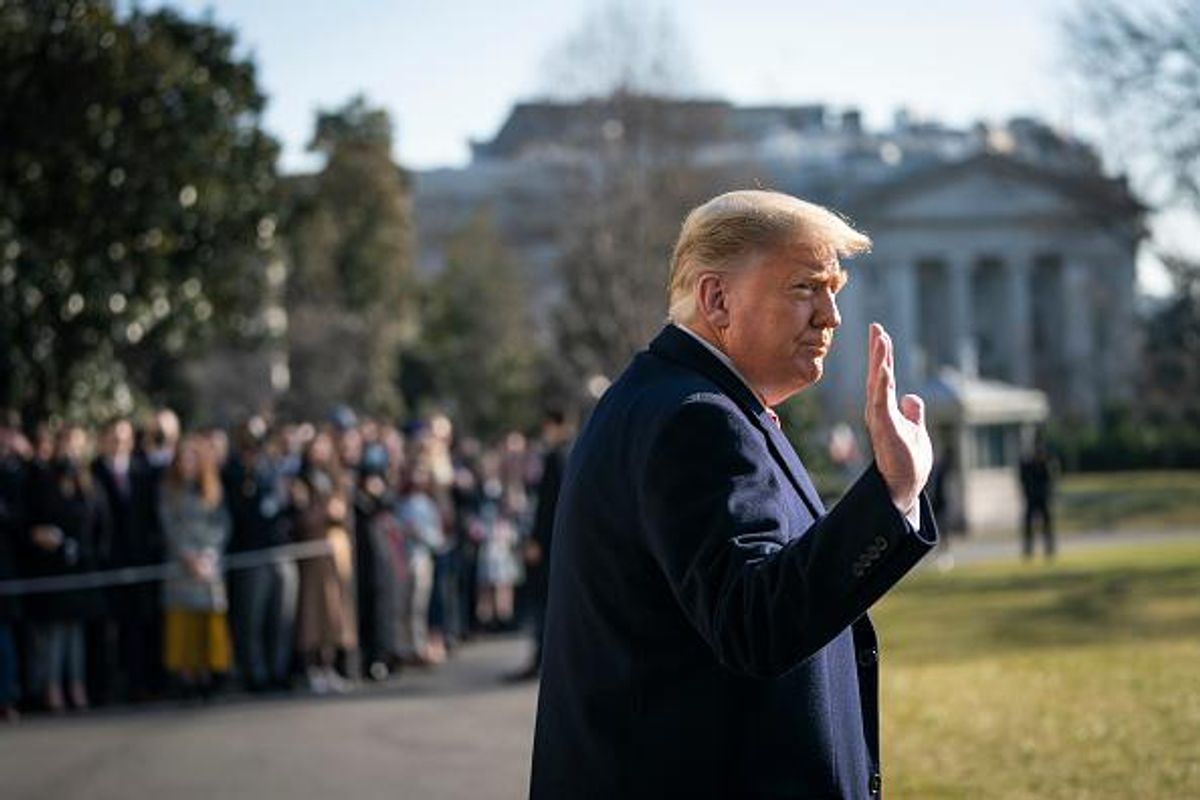 (Photo by Drew Angerer/Getty Images)
It's been quite a tumultuous time for the United States stemming from voter fraud claims to the recent riot at the Capitol Building. Many people will discuss the last four years of the Trump presidency, the presidential election of 2020, and how these moments will go down in history.
President-elect Joe Biden and Vice President-elect Kamala Harris' affirmed Electoral College victory on Thursday will allow them to be sworn into office come January 20.
---
This news came amid Democrats mentioning that they are looking towards a vote to impeach Trump sometime next week. Regardless of a political party, lawmakers blamed the president's rhetoric for the atrocity that occurred on Wednesday when Trump supporters barged into the Capitol Building due to the president's commentary at a "Save America Rally."
Adding on to the series of events, in a tweet on Friday, Donald Trump announced that he would not be in attendance at the inauguration of President-elect Joe Biden. Now on Tuesday, Trump is expected to go to his Mar-a-Lago club in Palm Beach, Florida.
"To all of those who have asked, I will not be going to the Inauguration on January 20th," Trump tweeted. Not too long after, Twitter suspended his personal account due to the "risk of further incitement of violence." This didn't stop him from going to his POTUS account, which Twitter also went on to remove specific tweets. Facebook also banned Trump's account indefinitely.
Usually, a president attends his successor's inauguration to show courtesy for the incoming administration and respect for the country's traditions.
Although he isn't the first president to miss out on his successor's inauguration, it has also been over 150 years since former President Andrew Johnson did this in 1869, which is telling.
See who else did the same thing below.
READ: Consequences for Trump's words are four years too late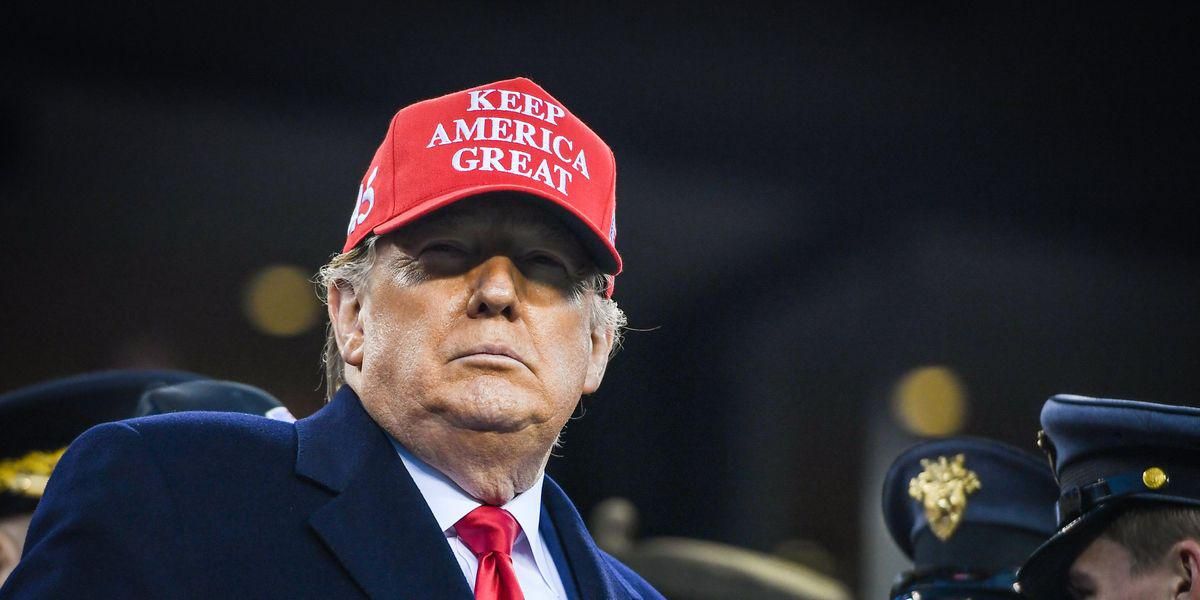 Consequences for Trump's words are four years too lateconversations.indy100.com
Yes, it's a relief not to see Trump's vile ranting on Facebook anymore, but the social media ban may be too little, too late.
John Adams
Due to his departure from the White House at 4 am the morning of Thomas Jefferson's inauguration, John Adams ended up not attending. Although it's unclear why he left at the wee hours of the morning, The White House Historical Association hints at an interesting idea. The association suggested that Adams may have wanted to avoid inciting any violence between the Federalists and Democratic-Republicans as the presidency experienced a transfer of power to an opposing party. Also, Jefferson didn't extend a formal invitation to the inauguration. Perhaps Adams was trying to be polite and not impose.
John Quincy Adams
Like his father, John Adams, it's still not entirely clear why the sixth president, John Quincy Adams, didn't attend Andrew Jackson, his successor's inauguration.
According to The White House Historical Association, Adams didn't send an invite to Jackson upon his arrival in Washington, D.C. on February 11, and Jackson also didn't reach out to Adams.
The association states that Adams officially left the White House on March 3, the day before Jackson's inauguration.
Both Jackson and Adams first ran against each other in 1824. Within the White House archives, Jackson received the popular vote and electoral college votes. Still, due to political tradition despite the new idea of popular votes, the U.S. House of Representatives selected Adams.
As a result, Jackson and supporters claimed that this was a corrupt bargain, vowing to run again after the four years. He eventually defeated Adams in 1828.
Martin Van Buren
Martin Van Buren met with President-elect William Henry Harrison in February 1841 at the National Hotel on Pennsylvania Avenue in Washington, D.C. What is so interesting about this case is that Van Buren also met with Harrison at the White House and hosted a dinner at the White House.
The White House Historical Association states that once the National Hotel started to become overcrowded with people, Van Buren offered to leave the White House to give Harrison time to move in. However, the president-elect decided to take a trip to Virginia before the inauguration.

Andrew Johnson
Instead of attending Ulysses S. Grant's inauguration on March 4 at the U.S. Capitol, the 17th president stayed at the White House, signing last-minute legislation.
According to CNN, Grant and Johnson had disdain for one another, Grant saying that he would not ride in the carriage to the Capitol with Johnson.
Moreover, Johnson—who was sworn into office in1865 following Abraham Lincoln's assassination— was the first president to be impeached. In the 1868 election, his party decided not to nominate him.
Have you got something to say about this subject? Submit a post here and start the conversation.