How Trump and Biden's muted mics will shape the final presidential debate
With less than two weeks until the election, President Trump and former Vice President Joe Biden will face off for the final time on Thursday.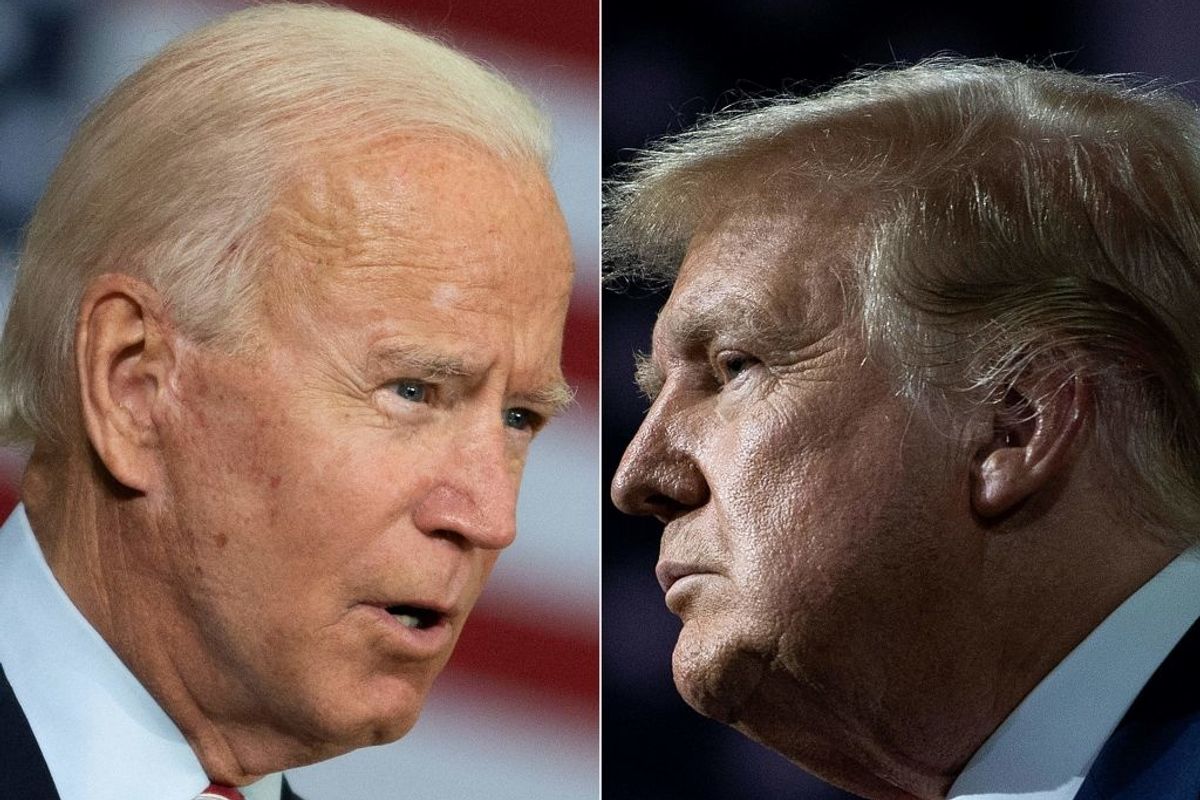 Photos by JIM WATSON and Brendan Smialowski
If I could choose one word to sum up the first presidential debate, between former Vice President Joe Biden and President Donald Trump, it would be chaos.
Complete and absolute chaos.
What was supposed to be a civilized conversation among two nominees, quickly transpired into disruption, due to Trump frequently interrupting the former Vice President.
I was left with an immense amount of anxiety within the first ten minutes of watching. The overall Sep. 29 debate felt like a mindless cockfight, with both parties losing. Not that I've ever witnessed a cockfight, but I have a feeling it would resemble something very similar to what we witnessed during the first round of presidential debates.
Thankfully on Monday, the Commission on Presidential Debates announced both former Vice President Joe Biden and President Donald Trump will have their microphones muted during portions of the final presidential debate. The final debate is expected to air Thursday night from Belmont University in Nashville, and moderated by NBC News White House correspondent, Kristen Welker.
Under the new rules, Biden and Trump will each have two minutes of uninterrupted time at the beginning of each 15-minute segment. After that, Biden and Trump will be able to discuss issues with each other with both microphones open.
According to a statement, released by Trump campaign communications director Tim Murtaugh, Trump is still "committed to debating Joe Biden" regardless of the change.
"We realize, after discussions with both campaigns, that neither campaign may be totally satisfied with the measures announced today," the statement read. "One may think they go too far, and one may think they do not go far enough. We are comfortable that these actions strike the right balance and that they are in the interest of the American people, for whom these debates are held."
Trump was set to debate Biden in a town hall-style debate last Thursday, but dropped out last minute due to the event being made virtual, given his recent COVID-19 diagnosis. With that being said, the debate was eventually canceled. Instead, Trump and Biden participated in separate town halls, where Trump was grilled by NBC News correspondent Savannah Gutherie.
Thursday's final debate will offer Trump an opportunity to pick up momentum as he trails behind Biden in polls. Hopefully, this time around, Biden will not allow Trump to goad him into a state of name-calling fueled by frustration. Biden needs to appear presidential and not allow Trump to get the better of him. Although I will admit, with the current president in office, that statement is a lot easier said than done.
The debate will air live from television and livestream online starting at 9 p.m. ET. Check your local listings for more information.