Kendall Jenner's new tequila line is under fire—and the reason is obvious
In less than 24 hours since Jenner's announcement, she faced scrutiny.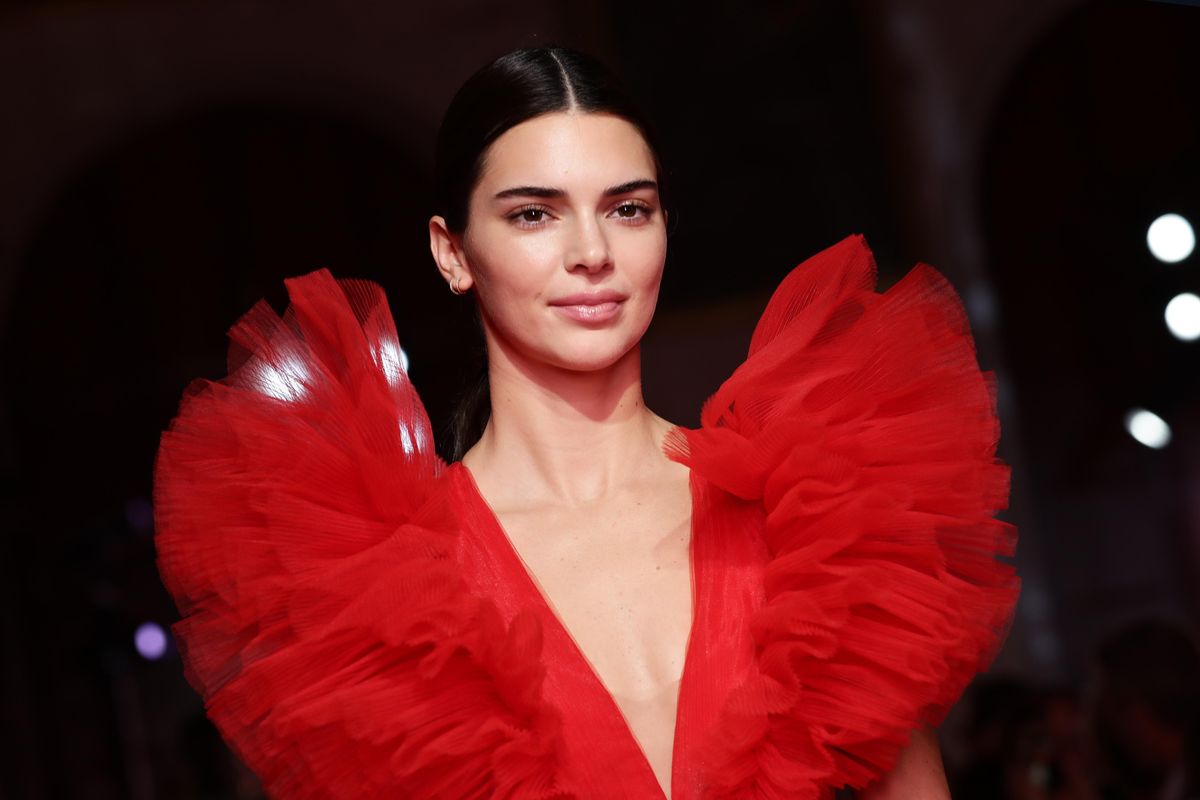 Photo by Vittorio Zunino Celotto/Getty Images
The Kardashian-Jenners always seem to have a new business venture in the works. So when Kendall Jenner made her recent announcement that she is launching a tequila brand, it didn't really come as a surprise to me.
However, in less than 24 hours since Jenner's announcement, her brand, 818 Tequila, faced scrutiny.
---
When she announced that it took her more than four years to create the liquor, people didn't hesitate to accuse her of exploiting Mexican culture.
"For almost 4 years I've been on a journey to create the best tasting tequila, said Jenner in her Instagram caption. "After dozens of blind taste tests, trips to our distillery, entering into world tasting competitions anonymously and WINNING (🥳) ..3.5 years later i think we've done it! this is all we've been drinking for the last year and i can't wait for everyone else to get their hands on this to enjoy it as much as we do! @drink818 coming soon."
Tequila originates in Mexico's Jalisco region, just like 818, but it is not a simple process. It takes time, cultivation and labor.
Naturally, Twitter users were quick to call Jenner out about the cultural appropriation components, why we should support family-owned tequila brands, and that 818 is a homage to Calabasas, not Mexico, where tequila is from.
Kendall Jenner starting a tequila brand, with zero knowledge on Mexican culture and calling it "818 tequila" is GEN… https://t.co/ta2sDa9zRL

— Jennie Molina (@Jennie Molina) 1613532686.0
@wmag @KendallJenner Can we just stop pretending that Kendall did much for this tequila besides tasting it!? Did sh… https://t.co/IrMd7WVmTf

— Justlookingforfacts (@Justlookingforfacts) 1613541789.0
Twitter then does what Twitter does best— sharing (at times) valuable information. Someone shared a thread that highlights Mexican-owned tequila brands to buy from instead of celebrities.
@estyledesma If you don't want to support celebrity tequilas, which I completely understand, here's a thread of Me… https://t.co/EgnkYoN2dg

— chelsea♎︎ (@chelsea♎︎) 1613587258.0
What are your thoughts about Kendall Jenner's new tequila brand?

Have you got something to say? Want to see your writing here? Submit a post to Conversations today.