From Rita Dove to Aja Monet, here are the contemporary Black poets to add to your reading list today
"Poetry is language at its most distilled and most powerful."
Photo by Earl Gibson III/Getty Images
This post reflects the author's opinions about her favorite contemporary poets.
Poet and essayist Rita Dove once said, "poetry is language at its most distilled and most powerful." And I couldn't agree more. I believe that poetry really encapsulates all the heartache, liberation, growth, love, and much more of the people that pen the works we have all come to know and enjoy.
Although we may feel the emotions of the author as we read each line, the way poetry can impact us varies from person to person and is interpreted accordingly. There is nothing wrong with that because poetry is unapologetically authentic in expression.
---
Now with inspiring and well-versed voices such as Amanda Gorman, the youngest National Poet Laureate reciting her thoughtful depiction of the United States as an "unfinished" nation, (during the Inauguration of President Joe Biden), she provided a beacon of hope and light that is needed to encourage many viewers to remain hopeful and optimistic to change. She deservingly earned a place amongst the rich legacy of Rita Dove, Maya Angelou, Tracy K. Smith, Gwendolyn Brooks, and many more.
Gorman's success is indicative of a movement of Black women who continuously strive to enrich their communities through their art form every day at bookstores, libraries, and events.
Below is a list of four Black women in poetry that are worth knowing.
Noname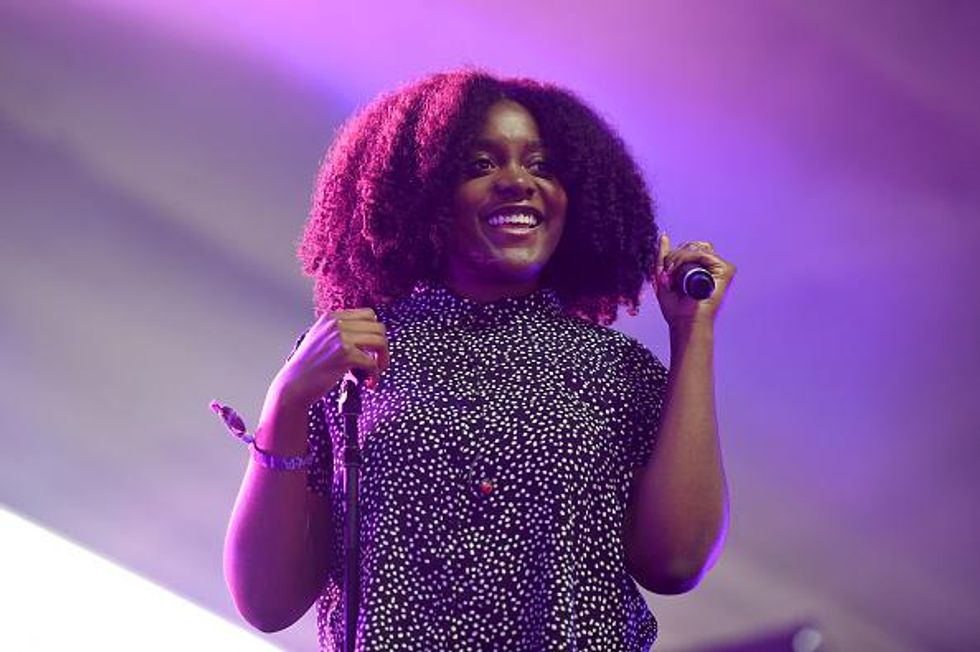 Noname performs onstage at the Pavilion during the 2017 Panorama Music Festival - Day 2 at Randall's Island on July 29, 2017 in New York City. Photo by Nicholas Hunt/Getty Images for Panorama
Fatimah Nyeema Warner (aka Noname) was born and raised in Chicago and is technically a rapper. However, when I listened to her 2016 debut mixtape, Telefone, I found that her flow transcends the dimensions of traditional rap, giving way for raw spoken word on each track. I couldn't resist adding her to the list.

Also, I can't forget to mention that she appreciates literature. Noname created a book club called Noname Book Club, which has partnered with libraries in Oakland, Chicago, New York, and Los Angeles to help readers find the month's chosen books. Moreover, in January 2020, she created "Library Card Registration Day," which was intended to encourage people to visit their local libraries to register for a library card.
Aja Monet
"Writing with me is a visceral thing. I have to get certain ideas out, or I will get sick, I will cry, I will becom… https://t.co/jq8D5r8DDP

— aja monet (@aja monet) 1611935612.0
Aja Monet really made a prolific and inspiring appearance in the New York City artistic scene at 19-years-old when she became the youngest poet named the Nuyorican Poets Cafe Grand Slam Champion. Monet is also known for her activism as she is an active participant of the #SayHerName campaign, which shed light on the police brutality of Black women.

Also, her 2017 poetry collection, My Mother Was a Freedom Fighter, is a collection that pays homage to all the mothers, sisters and daughters of the world through depictions of violence, rage and love to reach a moment of the change we wish to see in this world.
READ: Who is Amanda Gorman, the inauguration poet who shook America?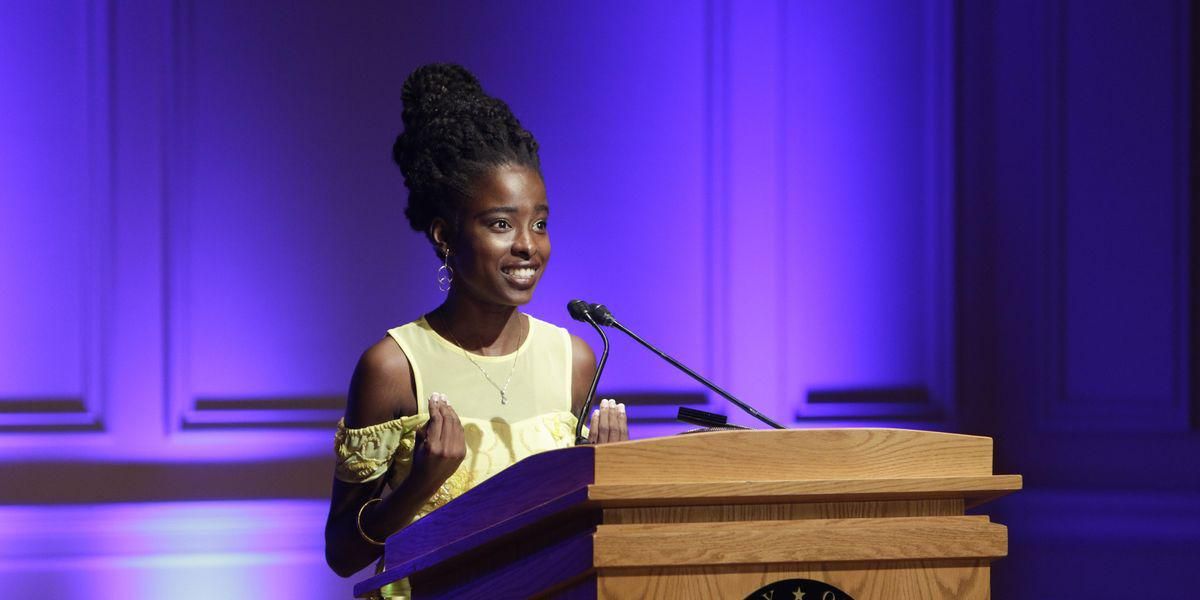 Who is Amanda Gorman, the inauguration poet who shook America?conversations.indy100.com
Although all eyes were on President Biden and Madam Vice President Kamala Harris, it was 23-year-old poet Amanda Gorman who stole the inauguration with her poem, "The Hill We Climb."

Staceyann Chin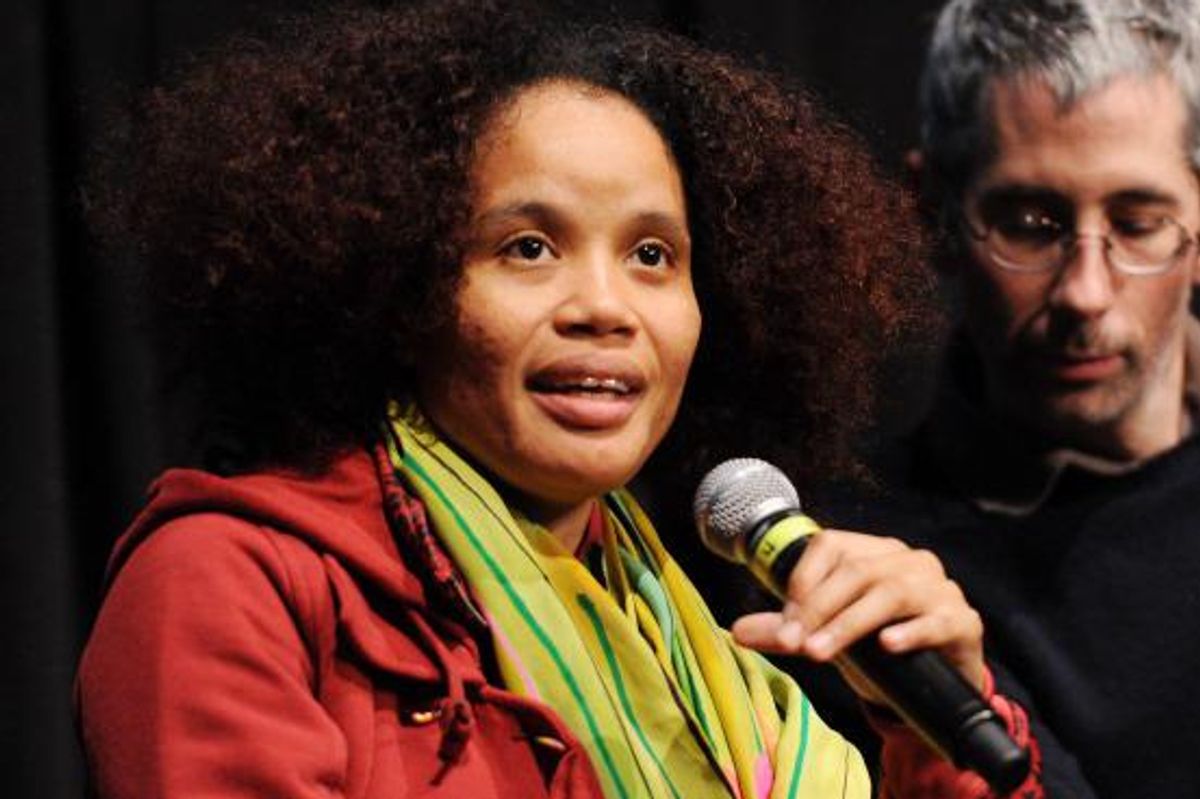 Poet/performer Staceyann Chin attends the Screening and Panel Discussion for "The People Speak" at BAM Peter Jay Sharp Building on November 4, 2010 in New York, CityPhoto by Stephen Lovekin/Getty Images
Staceyann Chin is a performing artist, LGBT+ activist and spoken-word poet. She has been featured on The Oprah Winfrey Show, as she discussed her struggles of growing up as a gay woman in Jamaica. Chin is also a co-writer and one of the original performers of the Tony Award-winning Russell Simmons Def Poetry Jam on Broadway. Her memoir, The Other Side of Paradise, chronicles her unforgettable story of the trials and tribulations of her life's journey.
Rita Dove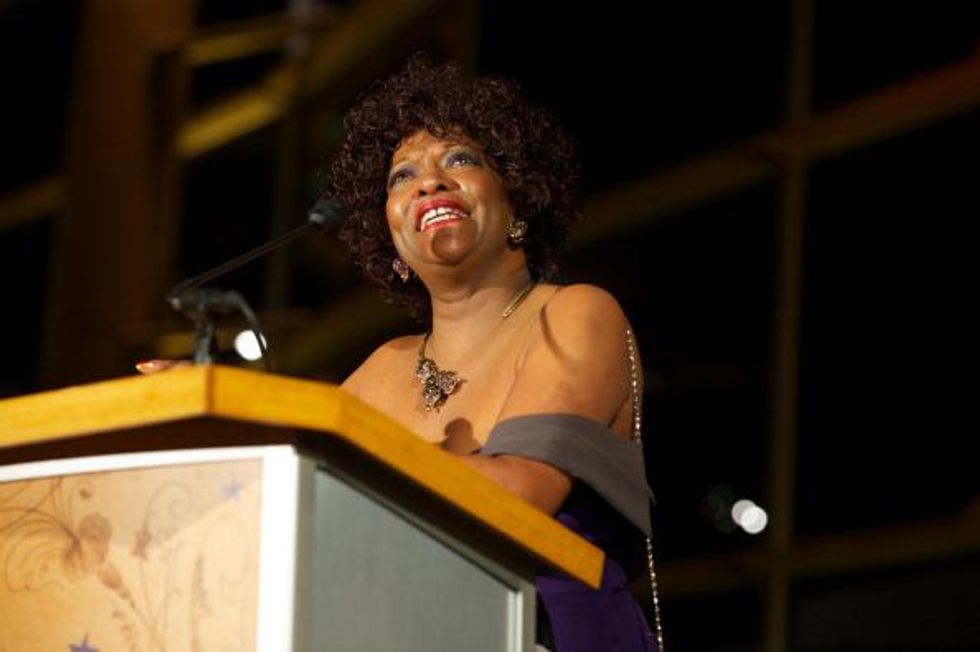 Rita Dove speaks at The 2013 Peace Ball: Voices of Hope And Resistance at Arena Stage on January 20, 2013 in Washington, DC. Photo by Earl Gibson III/Getty Images
Rita Dove is not only the first Black poet laureate, but she is also a Pulitzer Prize winner. Dove gracefully intertwines subjects that teeter on a personal and political level, further shaping modern poetry discourse as an editor and professor. Some of her most notable works are Grace Notes ( 1989), Mother Love ( 1995), and On the Bus with Rosa Parks (1999), which was revered as Notable Book of The Year by The New York Times.

Have you got something to say about this subject? Submit a post here and start the conversation.