The Black History Month films and documentaries I refuse to watch more than once
Many things that depict the brutal realities of Black people in America are hard for me to see.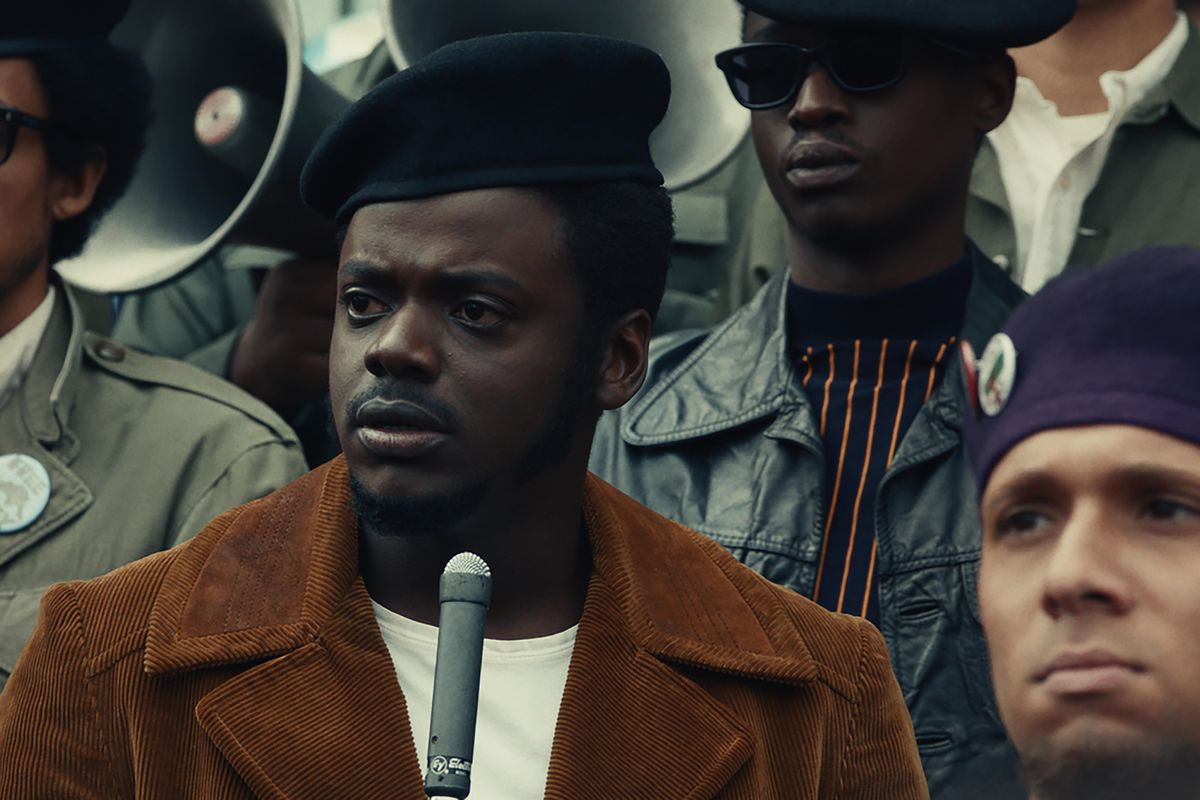 Warner Bros. Pictures via AP
I know what you may be thinking by the title of this article: she probably only watched them once because she didn't like them. The answer is actually quite the contrary.
Every Black History Month ( and honestly whenever possible), I like to indulge in documentaries, films, and mini-series to see depictions of moments of injustice and triumph within the Black community that I am already familiar with or would like to uncover new facts.
---
As I watched, some things made me feel emotional because of how real and gripping the situations were, especially during those time periods. For me to watch certain things surrounding this topic more than once would make me feel disheartened all over again about what the heroic trailblazers of the Civil Rights Movement went through for future generations.
Without further adieu, here are some amazing and eye-opening on-screen adaptations of moments in Black history that I recommend but could only watch once.
Judas and the Black Messiah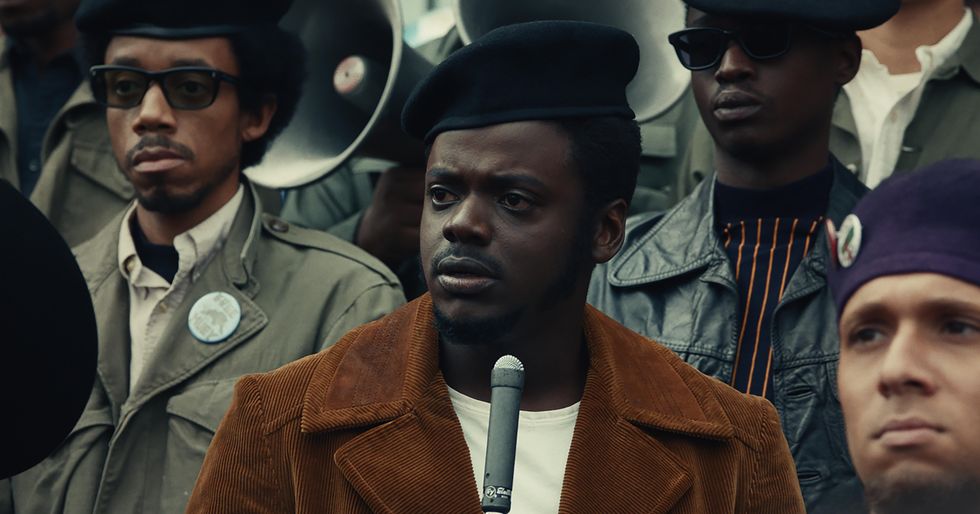 This image released by Warner Bros. Pictures shows Daniel Kaluuya in a scene from "Judas and the Black Messiah." Warner Bros. Pictures via AP
Before I get into why I only want to watch this film once, let's start with the backstory.

Directed by Shaka King, Judas and the Black Messiah is a new biopic out on HBO Max. It shows the journey of William O'Neal ( Lakeith Stanfield), a young man who stole a car under the guise of a police officer.
Once caught and arrested in 1966, FBI agent Roy M. Mitchell ( Jesse Plemmons) offered him a deal to become an informant and infiltrated the Chicago, Illinois chapter of the Black Panther Party. This led to Chairman Fred Hampton's ( Daniel Kaluuya) assassination due to fears from the government.
While watching the film, aspects that stuck out to me that were moments of strength, love, resilience, and the power of community. Fred Hampton, through his charisma and diligence (Daniel Kaluuya), worked to band together with gang members, but it's not what you think.
Hampton's goal wasn't to incite more violence. It was a means to emphasize the racial and ethnic issues that transpired between the gangs and how those issues could keep them in poverty. So, he helped to make them united through a nonaggression pact.
READ: 6 interesting facts about Black History Month that are worth knowing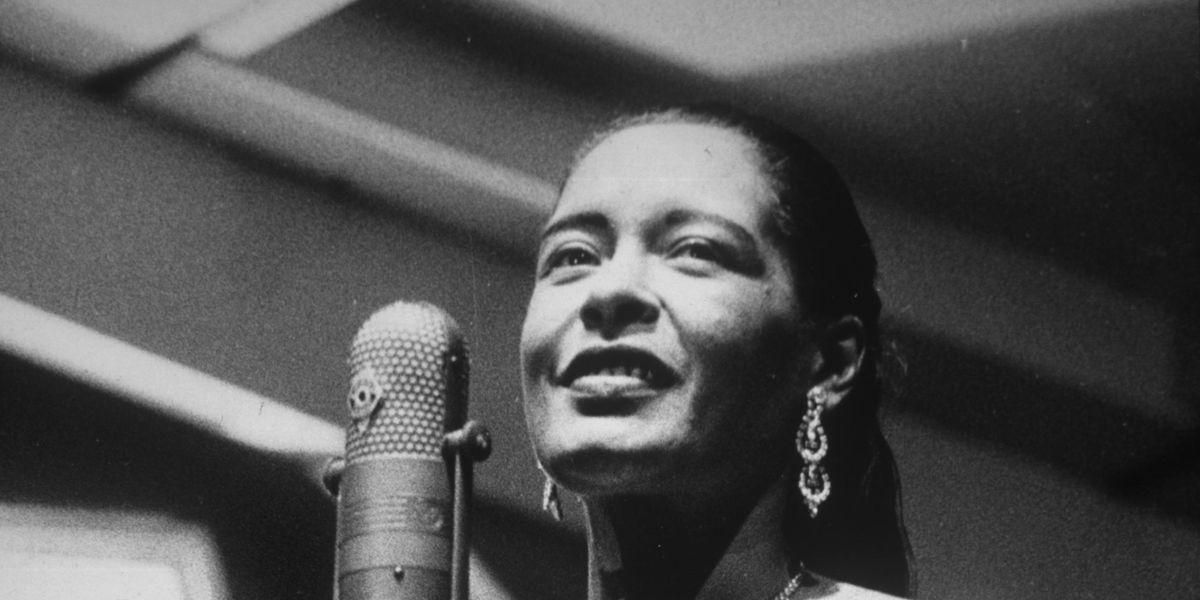 6 interesting facts about Black History Month that are worth knowingconversations.indy100.com
It's hard to fit history into one month.

Also, Hampton taught political education classes and was a key figure in the BPP's Free Breakfast Program for children, which was very sweet.
Despite all the moments of positivity present throughout the party within the film, I still couldn't get over William O'Neal ( Lakeith Stanfield) being an informant/Panther that was quite respected amongst members of the party.
Seeing something like this makes me understand why it can be hard for some people to really trust others' intentions. Also, what really was unfortunate to see was that O'Neal was allegedly given sedatives to give to Hampton, which ended up making him sleep for an extended period.
Soon after, there was a raid, and the police officers came into his apartment and shot him several times while he was sedated.
The worst part about it was that Hampton's fiancé Deborah Johnson (played by Dominique Fishback), who is now known as Akua Njeri, tried to wake him up when the police were coming and even appeared to use herself as a shield. At the same time, she was pregnant with their child. Words can't describe how upsetting that was for me to see.
Consequentially, William O'Neal ended up sitting down for a 1989 interview about the Black Panthers and what happened. The following year when the interview was released on Martin Luther King Jr. Day, he committed suicide.
The Black Panthers: Vanguard of the Revolution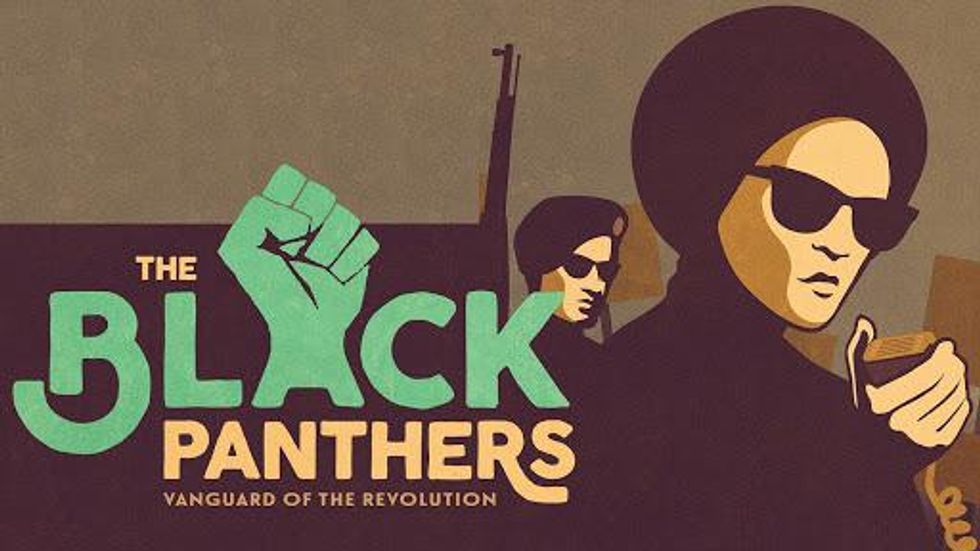 "The Black Panthers: Vanguard of the Revolution"Photo courtesy of Amazon Prime
This 2015 documentary, which is available on Amazon Prime, also delves into the Black Panther movement. It depicts countless interviews, infamous wiretaps of the Panthers that were never before accessed through the Freedom of Information Act, and archival footage that wasn't publically broadcasted before.
What was heartbreaking in this documentary was also seeing the rise and fall of Huey P. Newton, the co-founder of the Party. His goal was to help Black Americans feel safe, worthy of education, and a member of society. But with the turbulent times and fears that were expressed on both sides of political and social issues, there were many misunderstandings.
Unfortunately, in 1989, Newton was murdered in West Oakland, California, by Tyrone Robinson, a drug dealer and member of the Black Guerilla Family.
12 Years a Slave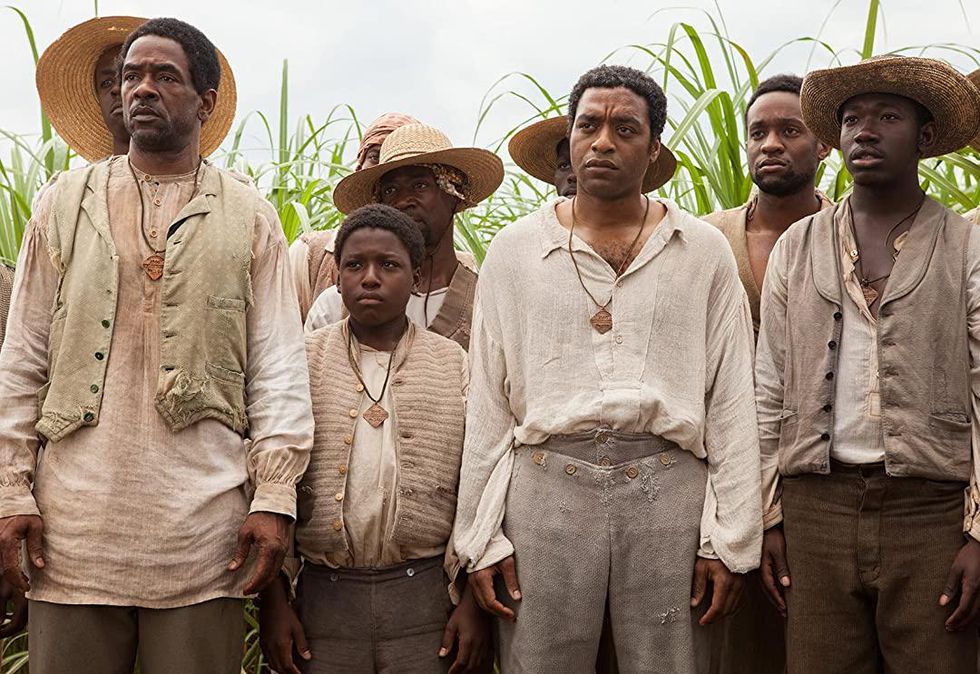 "12 Years a Slave"Photo courtesy of Netflix
Based on the memoir and slave narrative by Solomon Northup, the film centers around Solomon Northup ( Chiwetel Ejiofor), a New York State-born free Black man who has a wife and children, ends up getting kidnapped by conmen in Washington D.C. and sold into slavery.
During the series of events that Northup ( Chiwetel Ejiofor) endured until his freedom at the hands of his brutal slave master Epps ( (Michael Fassbender), he also befriended Patsy ( Lupita Nyong'o), a woman with an unwavering spirit of resilience. She was sexually assaulted by Epps ( Michael Fassbender).
Moreover, seeing Patsy( Lupita Nyong'o) and Solomon (Chiwetel Ejiofor) getting whipped profusely and assaulted was very hard to watch, that I started to shed tears. Many things that depict the brutal realities of slavery are always hard for me to see because of the painful history of Black people in America.
Have you got something to say? Want to see your writing here? Submit a post to Conversations today.