Why Dr. Ngozi Okonjo Iweala becoming Director-General of the WTO is historically symbolic
This shattering of the glass ceiling will, without a doubt, inspire boys and girls of colour.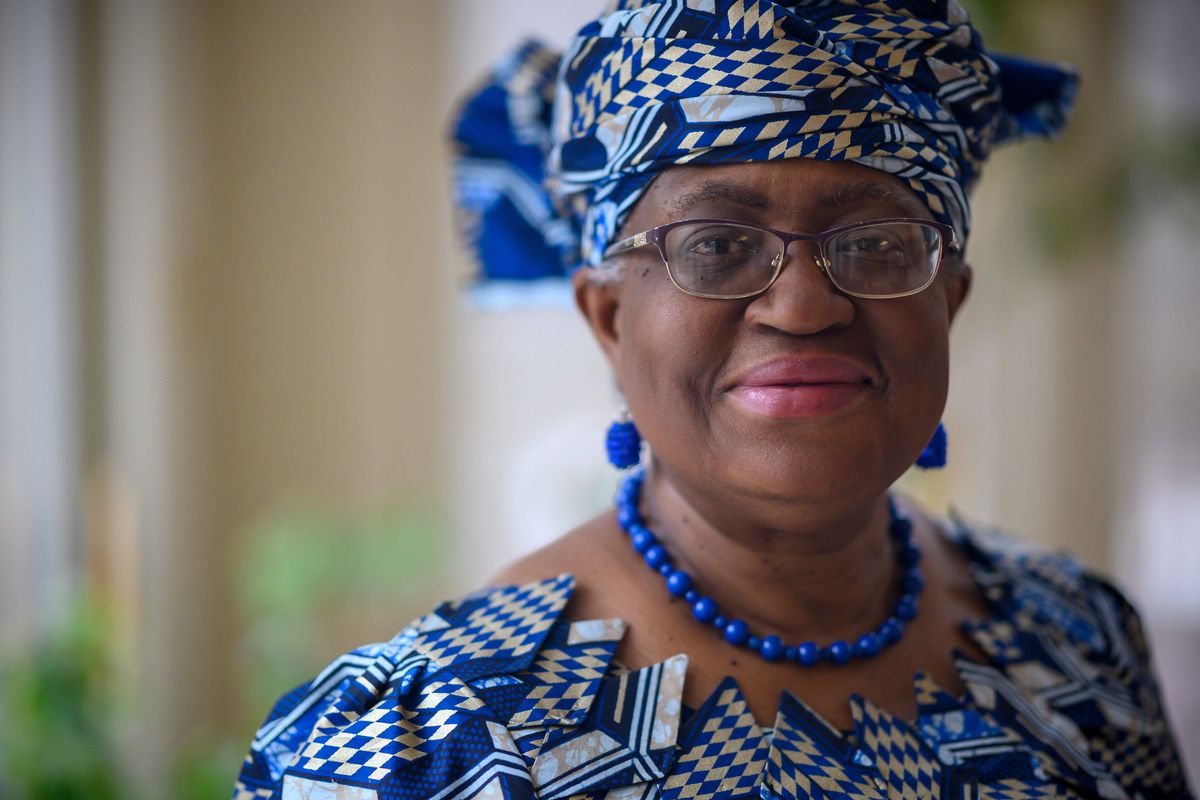 Photo by ERIC BARADAT/AFP via Getty Images
https://www.twitter.com/shemmukalo
I am freelance journalist. I graduated from Moi University with a Linguistics, Media and Communications degree. Writing for me is an indulgence. My dream is to become an international journalist.
https://www.facebook.com/shem.mukalo
https://www.linkedin.com/in/shem-baverton-mukalo-9236569a
https://www.instagram.com/shemmukalo
When the WTO announced on its Twitter handle that the former Nigerian Finance Minister had won the General Council's unanimous backing, tears cascaded down my plump cheeks. The process of her confirmation was long and labyrinthine, a function of the trade body's somewhat arcane laws that require unanimity among the influential members.
---
BREAKING: Ngozi Okonjo-Iweala from Nigeria is appointed as the next WTO Director-General. Dr. Okonjo-Iweala makes… https://t.co/1kgWw9vQZQ

— WTO (@WTO) 1613398542.0
Dr. Ngozi Okonjo Iweala made it to the final stage, where she faced South Korean candidate Yoo Myung-hee. To get to that stage, she had to beat other candidates, including my country's candidate, Amina Mohamed, a lawyer, diplomat, and politician in Kenya.

Despite the overwhelming support from other members, the Trump administration raised objections to the Nigerian prospect becoming the next WTO Director-General. The Trump administration also argued that she lacked the experience to take the position.
Her massive experience in global economics that she earned at the World Bank, where she had decades of experience, seemed not to be accounted for in the Trump administration.
Thankfully, Americans voted for President Joe Biden and Vice President Kamala Harris' progressive agenda. The process of selecting Roberto Azevedo's successor was temporarily postponed because of Trump's objections.
Following Biden's victory, the US dropped its objections, removing the last obstacle to the prospect of Dr. Okonjo Iweala taking the helm at WTO.
Her confirmation is monumental not just because of its historical nature but also because of its symbolic power. Dr.Okonjo Iweala is a Black woman, which sets her apart from her predecessors. This shattering of the glass ceiling will, without a doubt, inspire boys and girls of colour.
They will start believing that your skin or gender should not be an excuse not to try, and they will be encouraged to work towards accomplishing things at the highest levels of global leadership, which is big!

Have you got something to say? Want to see your writing here? Submit a post to Conversations today.