Why is Georgia having runoff elections? A beginner's guide to the crucial Senate race
On Tuesday, Georgia will hold runoff elections for both U.S. Senate seats and the outcome will determine the control of the Senate.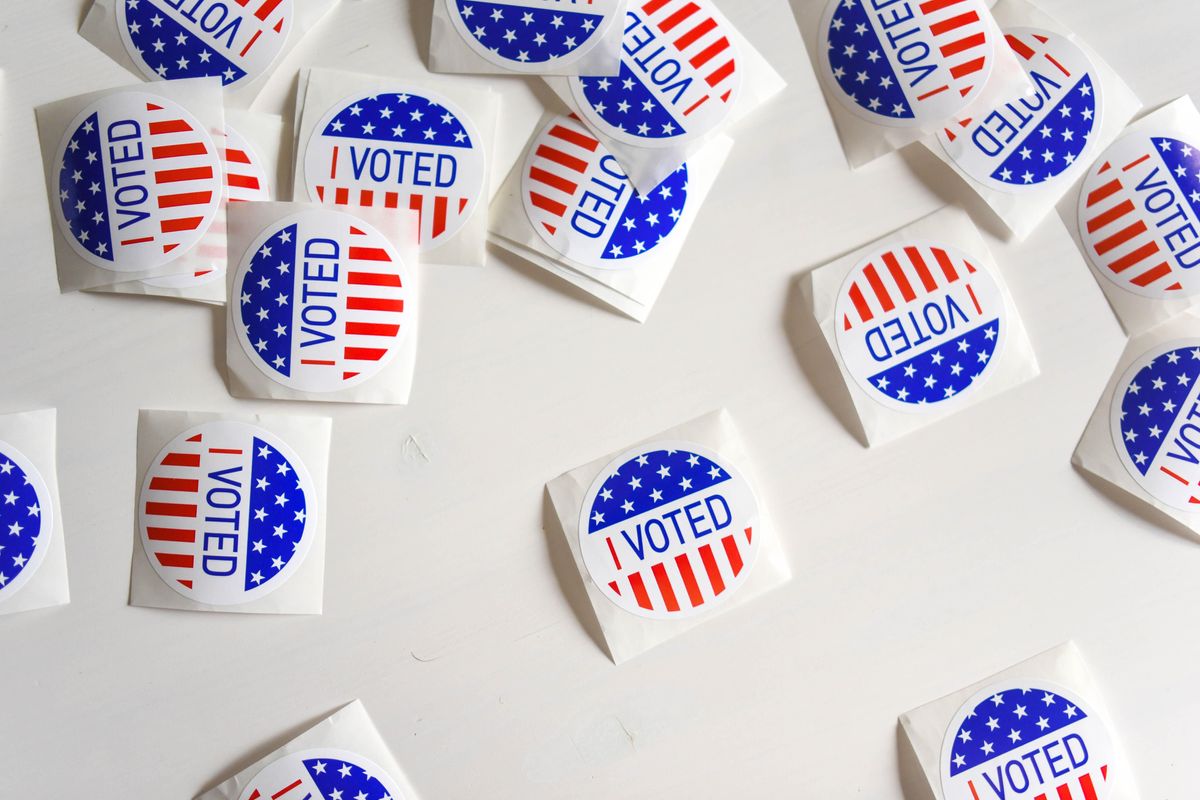 Within the past year we've witnessed voter turnout like no other - but it isn't over yet. On Tuesday, Georgia will hold runoff elections for both U.S. Senate seats and the outcome will determine the control of the Senate. Considering Republicans currently hold a majority at 50-48, I don't need to stress the importance of this particular election.
---
Many of you have probably heard about the upcoming Senate runoff elections in Georgia. But some of you may still be wondering why exactly they're happening and the significance they hold. Luckily for you, we've got you covered.
So what exactly is a "runoff" election?
In Georgia and Louisiana, a candidate must receive a majority of the popular vote—or more than 50 percent—to win an election. Because neither of the candidates in Georgia received enough votes during this year's election, a second election known as a "runoff" will be held to determine a winner.
According to the U.S. Constitution, one-third of Senate seats are up for election every two years. This system was designed to ensure stability during periods of uncertainty.
Who is running?
At the moment, Georgia Republicans, David Perdue and Kelly Loeffler, hold their seats. If they continue holding their seats, the GOP will have majority control and could potentially block President-elect Joe Biden's agenda and proposals once he's officially in office. However, if opponents Jon Ossoff and Raphael Warnock win, Democrats would gain control of the Senate. Considering Vice President-elect Kamala Harris will be president of the Senate, she will be able to cast tie-breaking votes, making way for Biden to create significant policy changes.
When is the deadline for voting?
Anyone who is registered to vote in Georgia by December 7 can participate in the runoff. As for absentee ballots, Georgia law doesn't allow no-excuse absentee voting. If received by 7 p.m. on Tuesday, absentee ballots will be counted as valid. In addition, instead of requiring voters to drop absentee ballots at county election offices, the state elections board has agreed to extend a rule allowing counties to provide drop boxes for ballots.
What can we expect?
With early in-person voting beginning Monday, Georgia officials said they're expecting higher than usual turnout based on the amount of absentee ballots returned so far.
According to the U.S. Elections Project, more than 3 million voters in Georgia have cast their ballots in the runoff election. In the November election, 3.9 million ballots had already been cast a day before Election Day. However, in regards to a runoff election, that number is significantly high compared to a general election.