Why as a mum and a psychologist I want us to talk more about dads
I am psychologist at the University of Sussex whose work is focused on supporting and researching parents - it has become clear to me that we need to worker harder to support the mental health of fathers. Here's why.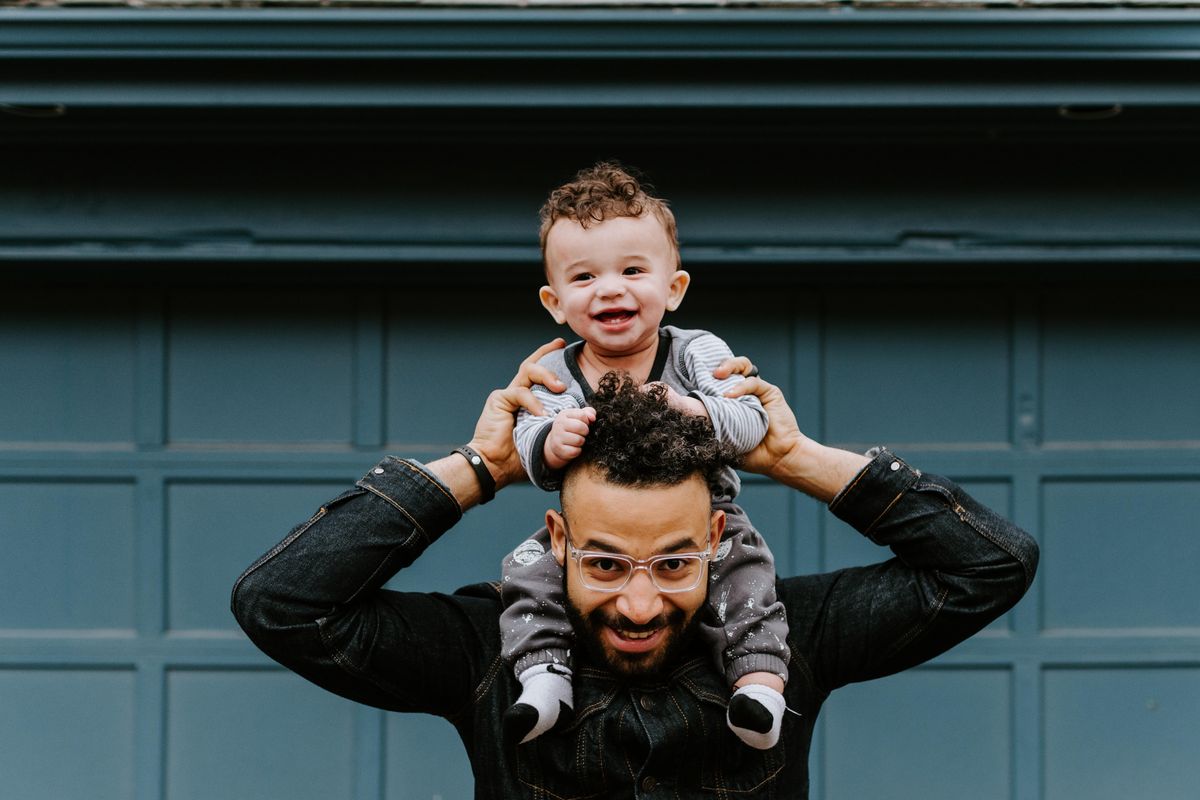 abigaildunnpsy
I am a psychologist and mother of two living and working in Hove.
I am stood in the kitchen experiencing a jangling combination of exhilaration, because my infant daughter has gone to sleep, and dread, because in just four hours she will wake up again.
"I'm just so tired" I say (for the 1000th time) knowing full well that tired does nothing convey the bone-crunching exhaustion I am feeling. I look at the father of my child. He has come back from work and he seems, well, he actually seems completely fine. But is he?
Most new parents are fine: tired, stressed and uncertain, but able to navigate the joys and challenges of their reconfigured life. I was fortunate that I did not experience serious mental health difficulties during my early life as a parent, but I also have first-hand experience of working with parents who struggle with their mental health. One thing I that is worrying clear is that while the mental health needs of mothers have thankfully gained more prominence over the last few years there has not been corresponding identification of, and support for, fathers who are struggling. This needs to change.
Full disclosure, as a psychologist working with and exploring the experience of parents, the vast majority of my work has involved mothers. This is typical, most of the mental health research which is about 'parents' is actually focused on mothers. But, in my current work at the Parenting with Anxiety Project we are committed to involving fathers for the following reasons.
Men experience Post-Natal Depression Too
As Simon, a 42-year-old web developer from Sussex described, in becoming a father he entered into a role for which he had "no experience, no training and very little support". Soon after the birth of his daughter, Simon found himself facing a lot of stress a work, coupled with the demands of new parenthood. "Life doesn't start to allow you to become a parent, I work long hours," Simon told me, explaining how he began to struggle with depression and has continued to experience periods of poor mental health ever since. His story is not unusual: it is thought that one in ten men might experience post-natal depression, which is similar to the levels found in new mothers.
The years of fatherhood are a time of real vulnerability
Men continue be vulnerable across the years of fatherhood. Research into men and women's experience of 'parental burnout', a type of annihilating exhaustion caused by high parenting stress, revealed that while it is more common among women its effects are often more destructive for men. What is more, during their 20s and 30s, when men are most likely to become a father and be involved in the care of a young family, they are also at greatest risk of suicidal thoughts, heavy drinking and drug abuse. Tragically, suicide continues to be the largest killer of men aged under 50.
Not talking about it doesn't make it go away
Despite this, people rarely talk or think about the mental health of fathers. Sam, an arts professional has worked on a number of projects focussed on supporting male mental health, yet he had never heard it discussed in the context of fatherhood. Yet for Sam, the challenges around his mental health are intertwined with his identity as a father and he is now worried about the impact of his mental health on his children. And the pandemic has only made it worse.
"If I'm having a bad time and it's affecting my mood, then it's also affecting the family life. I find myself thinking: if I was a fully functioning, properly mentally stable human being, would that mean my kids would be less upset in this current situation?"
For fathers, the negative associations related to mental health may be coupled with the common societal views around fatherhood which are focused on capability and strength. A father who is struggling with his mental health may feel he is failing to deliver on these expectations and this can stop him seeking support, even when he is concerned about the impact of his mental health on his family.
If we don't include fathers how do we know it works for them or their families?
We know more and more about the experience and needs of mothers with mental health challenges and are developing support tailored to them and their children. However, many of these 'parenting' interventions were designed and tested with women in mind. We don't know if they would work in the same way for fathers. Given the perfect storm many fathers are now facing in terms of their mental health, it is essential that research is done to understand how to help them.
The Parenting with Anxiety Project is testing a new online course developed for mothers and fathers who experience anxiety with children aged 2-11. We are committed to including fathers as well as mothers in this work, and hope that the flexibility and accessibility of web-based support will enable more fathers to join us. If you are a parent with anxiety please find out more at parentingwithanxiety.com