From "Strange Fruit" to "I Want To Hold Your Hand," check out nine songs I believe changed the world.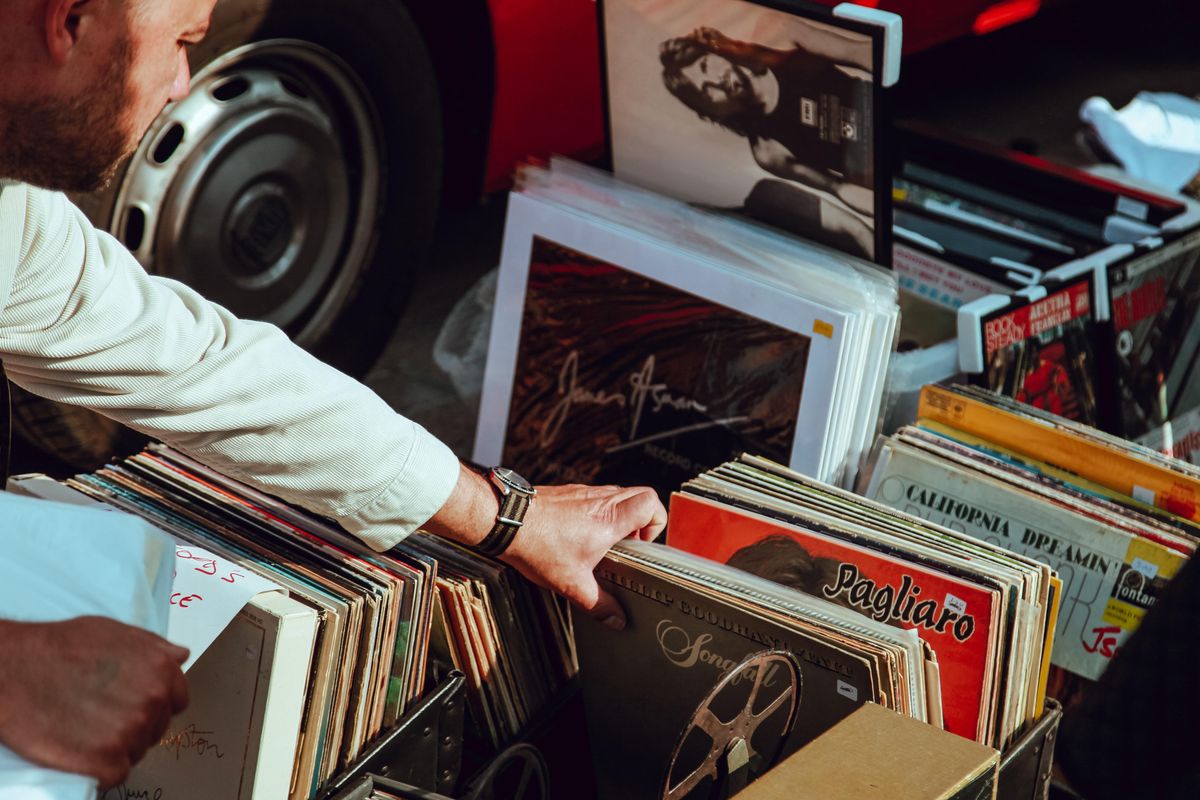 Music is oftentimes revered as a universal language that hits the souls of many. It can make you feel an array of emotions from happiness, sadness and anger. Some songs can even get you ready to conquer the day or embark on a night out with friends!
On the other hand, music has also impacted the world.
Whether that's through messages that promote activism and awareness of horrific things going on or are tools to break barriers, music paved the way for future generations to embark on the same path musically or have a sense of hope in daily life.
From "Strange Fruit" to "I Want To Hold Your Hand," check out nine songs I believe changed the world.
1."Strange Fruit"—Billie Holiday(1939)
"Strange Fruit" was originally an anti-lynching poem written by Abel Meerpol (under the pseudonym Lewis Allan), a Bronx, New York high school teacher. It was a first cultural reference to the atrocities of American lynchings that were rampant at the time.
Other young artists picked up the song, but it was Holiday that brought attention to the song. Her raw emotion and singing abilities for the song got her inducted into the Grammy Hall of Fame. Both Holiday and Meeropol were praised.
Today, "Strange Fruit" is still considered one of the most pivotal Civil Rights Movement songs in history.

Billie Holiday-Strange fruit- HDyoutu.be
2. "The Star-Spangled Banner"— Jimmy Hendrix (1969)
What's the perfect way to make the parents who fought in World War II question everything they thought they knew in life? Play Jimi Hendrix's version of "The Star-Spangled Banner."
Hendrix's rendition of the song, which he sang at Woodstock, made some Americans feel that it was the end to all things decent and respectable in society.

But in all honesty, he was a guitarist that played with precision and skill.
Jimi Hendrix -The Star-Spangled Banner (Live at Woodstock)youtu.be
3. "What's Going On?"—Marvin Gaye (1971)
Pop music was becoming a voice of the culture. And Marvin Gaye's song "What's Going On?" was a subtle and beautiful way to shed light on the world's troubles.
The song was accessible to every audience regardless of age and race and spoke to the essence of life at the beginning of the 1970s.
After the release of this song, pop musicians understood that no matter what circumstances they faced, they had a platform to share their views beyond broken hearts and the honeymoon stages of a new romance.

Marvin Gaye - What's Going Onyoutu.be
4."I'd Like To Teach The World To Sing"—Coca Cola commercial (1971)
You know your efforts to change the world are starting to become noticed when a television commercial highlights your counter-culture. This song was quite disruptive to how advertisers viewed the youth's relationship to music, which at the time was peace and love.
This was when television started playing the kind of music popular amongst the youth to drive sales, which is common practice today.
Coca Cola Commercial - I'd Like to Teach the World to Sing (In Perfect Harmony) - 1971youtu.be
5." Billie Jean"— Michael Jackson( 1982)
Before his performance of Billie Jean for Motown's 25th anniversary in 1983, Michael Jackson was already a mega superstar. But after he performed the track, he was in a caliber that many artists didn't reach at that time.
Also, the song was a culture-defining moment as it broke MTV's color barrier as it brought in the vibes of the 1980s from hip hop, soul, and glam metal.

Michael Jackson - Billie Jean (Official Video)youtu.be
6."Rapper's Delight"— Sugarhill Gang (1979)
Talented musicians Nile Rodgers and Bernard Edwards had initially threatened to sue Sugarhill Gang over copyright infringement when they heard their classic song "Good Times" being played under the free-style raps of the Harlem-based group Sugarhill Gang.
Years later, Rodgers admitted that "Rapper's Delight" became one of his favorite songs of all time. There was also criticism because two group members from Sugarhill Gang were from New Jersey, and none were DJs or MCs.
Ultimately, the song essentially paved the way for rap and hip-hop genres to a larger audience.

The Sugar Hill Gang - Rapper's Delight ( HQ, Full Version )youtu.be
7."Fight the Power"—Public Enemy (1989)

Public Enemy's "Fight The Power" was created to tackle a specific occurrence that was important to artists at the time. However, the militant charge of the song ended up being used in a way the artists couldn't have imagined.
In 1991, the Soviet Union was beginning to disintegrate, and the former president, Slobodan Milosevic, cracked down on media outlets who criticized the government. As a result, they were banned from reporting.
Serbian news broadcasting company B92 played "Fight The Power" at the zenith of the unrest, telling listeners that the revolution was happening without actually muttering the words.
Americans might feel that it is an angry response to social injustices happening in the country through the lens of Public Enemy. Still, it was a symbol to fight against a brutal government for Serbians and other countries in the former USSR.

Public Enemy - Fight The Power (Official Music Video)youtu.be
8. "A Change is Gonna Come"—Sam Cooke (1964)

"A Change Is Gonna Come" is a song that several artists covered after Sam Cooke's death in 1964. Although the song is a bit different from Cooke's pop and upbeat songs, it was inspired by events that happened in his life.
In the fall of 1963, Cooke, his wife, and entourage weren't allowed to stay at a Louisiana motel because of their race. He also noted that he was moved and inspired by Bob Dylan's "Blowin' in the Wind," which spoke about racism in America.
Like "Strange Fruit," the song became an anthem for the Civil Rights movement in the mid-'60s.

Sam Cooke - A Change Is Gonna Come (Official Lyric Video)youtu.be
9. "I Want To Hold Your Hand"—The Beatles (1964)
America during this time was also recovering from former President John F. Kennedy's assassination, dealing with the Cold War, and much more.
But when the Beatles performed on The Ed Sullivan Show in February 1964, culture, music, and politics changed overnight. And people were feeling better.
The Beatles - I Want To Hold Your Hand - Performed Live On The Ed Sullivan Show 2/9/64youtu.be