From The Weeknd to Amanda Gorman, here's what you missed if you didn't tune into last night's Super Bowl LV
It was the Amazon commercial with Micheal B. Jordan that did it for me.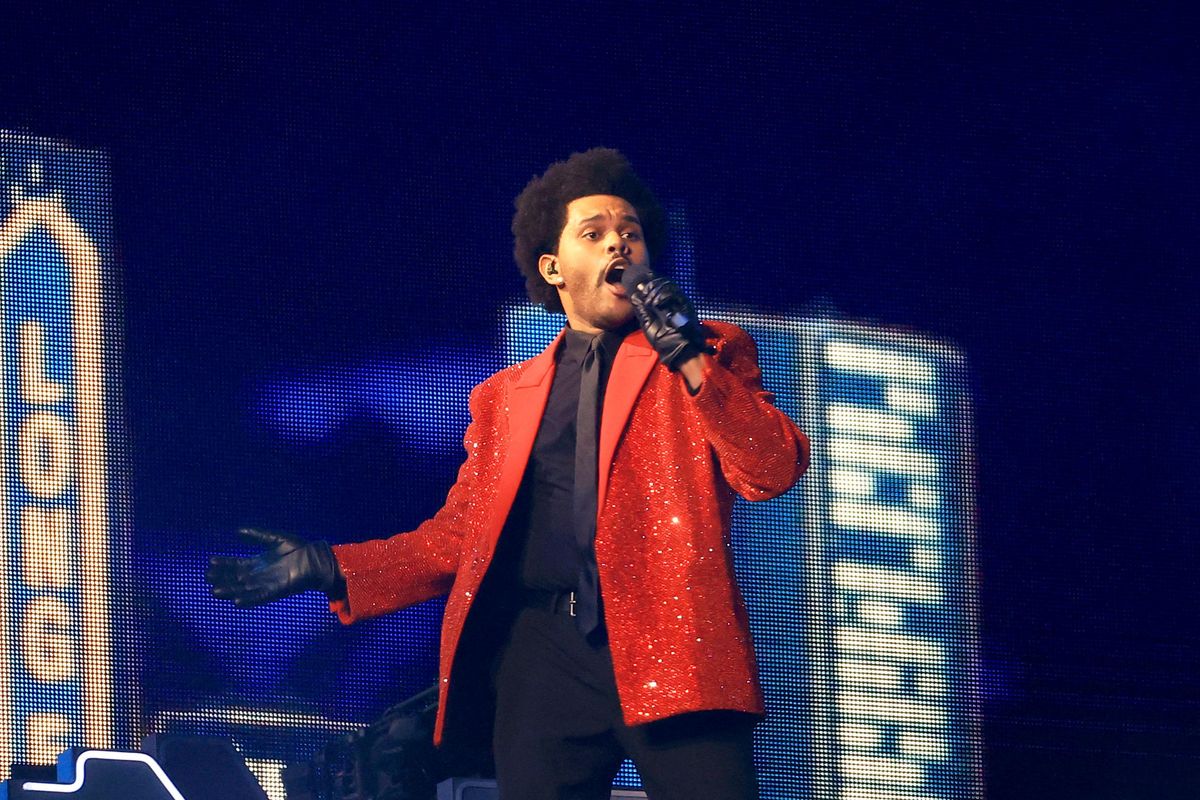 (Photo by Mike Ehrmann/Getty Images)
Well, it looks like Tom Brady did it - again. During last night's Super Bowl LV, the Tampa Bay Buccaneers managed to defeat the Kansas City Chiefs, earning Brady his seventh Super Bowl championship. But if you're anything like me, and only tuned into last night's game to watch The Weeknd perform during the Pepsi Halftime Show, there are a few moments you might have missed.
---
Despite the Covid-19 pandemic, last night's Super Bowl LV went off without any issues. Judging from the large number of fans in the stands, some might argue there was a pandemic at all. Despite an ongoing pandemic, I suppose the NFL deemed it appropriate to allow football fans to gather within a stadium to enjoy the comforts of one of America's pastimes.
How considerate of them.
Although bars and restaurants weren't open to full capacity, fans still enjoyed festivities from their home, either alone or with a small group of friends. However, if you were among the lucky healthcare workers who were gifted a ticket, you probably cheering along with fans in the stands. The NFL gifted 7,500 tickets to vaccinated healthcare workers, and over 25,000 seats were sold to fans who didn't require testing or vaccination before entering Raymond James Stadium in Tampa, Florida.
Those individuals were seated in luxury boxes.
The NFL also hosted its annual pregame tailgate party, which had a performance from Miley Cyrus and was aired on TikTok.
The unlikely pair of R&B artist Jazmine Sullivan and country music sensation Eric Church, united together to perform the National Anthem during the Super Bowl. In addition, an electrifying rendition of "America the Beautiful" was performed by R&B artist H.E.R., who's received over 13 Grammy nominations over the past three years.
Surrounded by a horde of dancers in face bandages, Canadian R&B vocalist The Weeknd performed during the Super Bowl Pepsi Halftime Show, in what can only be described as eerily impressive. Widely known for singing sad songs about sex and drugs, The Weeknd performed hits such as "Blinding Lights," "The Hills," "Starboy," and a mashup of "House of Balloons/Glass Table Girls," a throwback to his 2011 debut mixtape. The Weeknd reportedly spent $7 million of his own money to create the aesthetic he wanted for his performance.
It's safe to say he accomplished just that.
In addition, National Youth Poet Laureate Amanda Gorman shared a special poem prior to the game, becoming the first poet to ever recite a poem at the Super Bow. The 22-year-old went viral last month, after her powerful Inauguration Day poem captured the attention of the entire nation.
There was array of entertaining commercials, including a State Farm commercial featuring Drake and Paul Rudd, and a cringe-worthy Cheetos commercial featuring Ashton Kutcher, Mila Kunis and Shaggy. But it was the Amazon commercial with Micheal B. Jordan that did it for me.
Have you got something to say about this subject? Submit a post here and start the conversation.