Finding the positivity amongst the pandemic pandemonium
Let's talk about the good things 2020 gave us.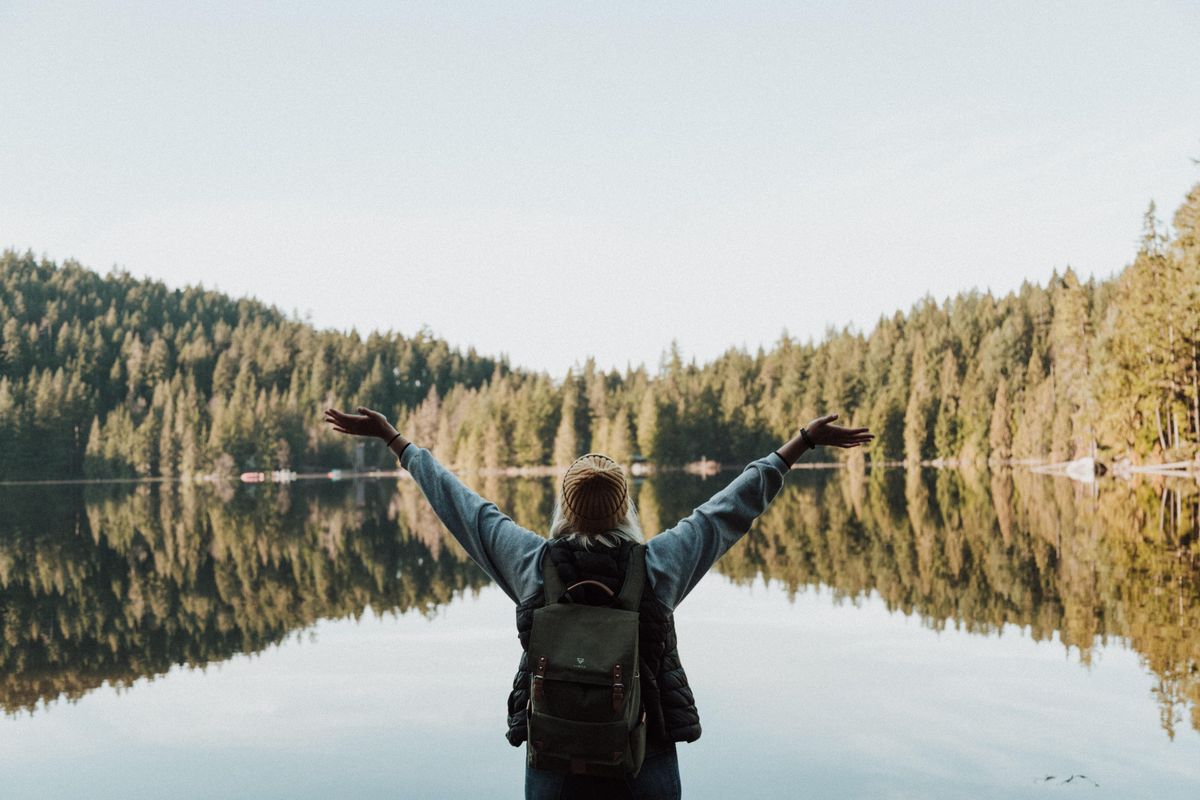 https://twitter.com/megwinton
Multimedia Journalism graduate current working in communications. My personal interests range from fashion and beauty, to film and TV, to true crime and history. A varied range of interests results in a varied range of topics to discuss - something for everyone!
https://www.linkedin.com/in/meg-winton/
I hate to be the parrot in the room, but 2020 could be classified as a wild year for everyone.
If you told me this time last year that we were about to experience a global pandemic that would plague our lives for almost the entire year, I'm not sure I would have believed you.
With a pandemic comes pandemonium – in our personal lives, social lives, and the greater world landscape.
In an attempt to see the silver lining in every cloud, I've rounded up some of the positive things to come from 2020 to spread a bit of optimism as we begin 2021.
---
President-elect Joe Biden winning the election
The election this year and a potential Biden win felt much more pivotal than other election years. The Trump administration not only made a huge impact on the USA but around the world too.
It is difficult to deny the global rise of far-right nationalism that has provided undeserved platforms to those who spew discriminatory, dangerous, and outright false rhetoric. Trump and his supporters not only fuelled the flames of this but arguably reignited these harmful movements and attitudes altogether since he assumed the presidency in 2016.
We have seen marginalised groups and minorities bear the brunt of this even more than they previously did. They have and continue to suffer as a result of the words and actions of the leader of one of the world's biggest superpowers.
So much was riding on this election. The prospect of a Joe Biden presidency gave hope to those in the US who wanted to live in a more tolerant, forward-thinking, and accepting country that they could be proud of.
For the rest of us around the world, a win for Joe Biden signified pushback and resistance against the rise in far-right ideologies, corruption, and immoral behaviour that has the potential to damage us beyond repair.
Biden's win proved that the people didn't want to live in a world like that, and it was incredible to see the election unfold how it did.
Vaccine approvals and developments
News of the Pfizer/BioNTech, Moderna, and Oxford/AstraZeneca vaccines having so much success in their trials was welcomed by many.
So when the Pfizer/BioNTech was officially approved in the UK, it brought with it even more optimism and was a moment where we could collectively see the light at the end of what seemed a never-ending tunnel. It signified a conclusion to what has been an awful year for so many of us.
The achievements of the medical professionals who have worked tirelessly to bring us a vaccine with such an impressive success rate should truly be admired by us all.
However, it cannot be ignored that not everyone feels the same way I do. What hasn't been positive is the pushback on what is a monumental moment for science and humanity.
The scepticism surrounding what seems like a speedy, out-of-nowhere vaccine is understandable. Still, there is an abundance of accessible information from professional, credible, and reliable sources that have debunked common misconceptions about the vaccine.
I'm not sure I want to dignify the concerning amount of people claiming the vaccine is a way to insert a microchip to track us, control the population, or control our minds.
Marcus Rashford's activism
Earlier this year, families of children who qualify for free school meals in the UK were given food vouchers over the Easter holidays to stop them from going hungry during a time where redundancies were already happening or on the horizon for many families.
The government initially ruled out extending this over the summer holidays, which prompted Manchester United footballer Marcus Rashford to start a campaign to fight this, resulting in the government backing down and establishing the £120m Covid summer food fund.
Facing a fresh round of resistance from the government for the Christmas holidays, Rashford started a petition which garnered over a million signatures from people backing his campaign to continue the scheme. The government u-turned once again and has vowed to keep the support there for vulnerable families.
Rashford, who received free school meals as a child, said, "the system isn't built for families like mine to succeed."
I grew up reading stories about a generation of footballers who cheated on their wives, drank drive, and roughed up people on the street after boozy nights out. Rashford is a refreshing example of how to use your platform for good and to benefit those less fortunate than you. His voice meant kids didn't go hungry.
Rashford has received the City of Manchester Award and an MBE for his campaign to fight child food poverty.
I believe that it says a lot about the state of the UK when a 23-year-old footballer (who does not have to) provides more for underprivileged children and families than the Tory government are willing to.
An appreciation for the small and simple things in life
Lockdowns have challenged us all to find ways to keep ourselves happy during a really tumultuous time.
The revitalisation of the classic picnic in a local park walks in parts of nature that were previously unvisited. Yes, even Zoom quizzes and baking turning into a competitive sport were all a real joy to see.
Seeing how people adapted to still bond with their friends and family while finding simple joys in life was heart-warming.
This pandemic has made us all value the luxuries we have and experience in everyday life – more specifically, the things we wouldn't previously consider a luxury.
Music events and festivals to see your favourite music artists, coffee shop dates to catch up with your friends, and dinners out to bond with family are not necessities; they are luxuries. It is a privilege to be in a position to do these things, even sans pandemic.
Seeing our friends and family in person became so much more meaningful, and now a simple hug carries more value to us.
I hope we can continue to apply this appreciation for the very simple but important things in life as we navigate our way out of this pandemic. It's important to remain positive and maintain our personal responsibility to ensure we keep ourselves and our communities safe.
If we have one thing to thank the pandemic for, it's the realisation of how lucky so many of us are - especially if the virus hasn't personally touched us. When life slowly goes back to normal, and we're back doing the everyday things we stopped doing in 2020, I will be reminded of this time in our lives that taught me a lot about the value of the communities, institutions, and people around me.
Here's to entering 2021 with positivity and optimism.
Have you got something to say about this subject? Submit a post here and start the conversation.