Jennifer Garner and Mark Ruffalo reunite, and suddenly I'm 13-years-old again
Anyone else have a craving for Razzles?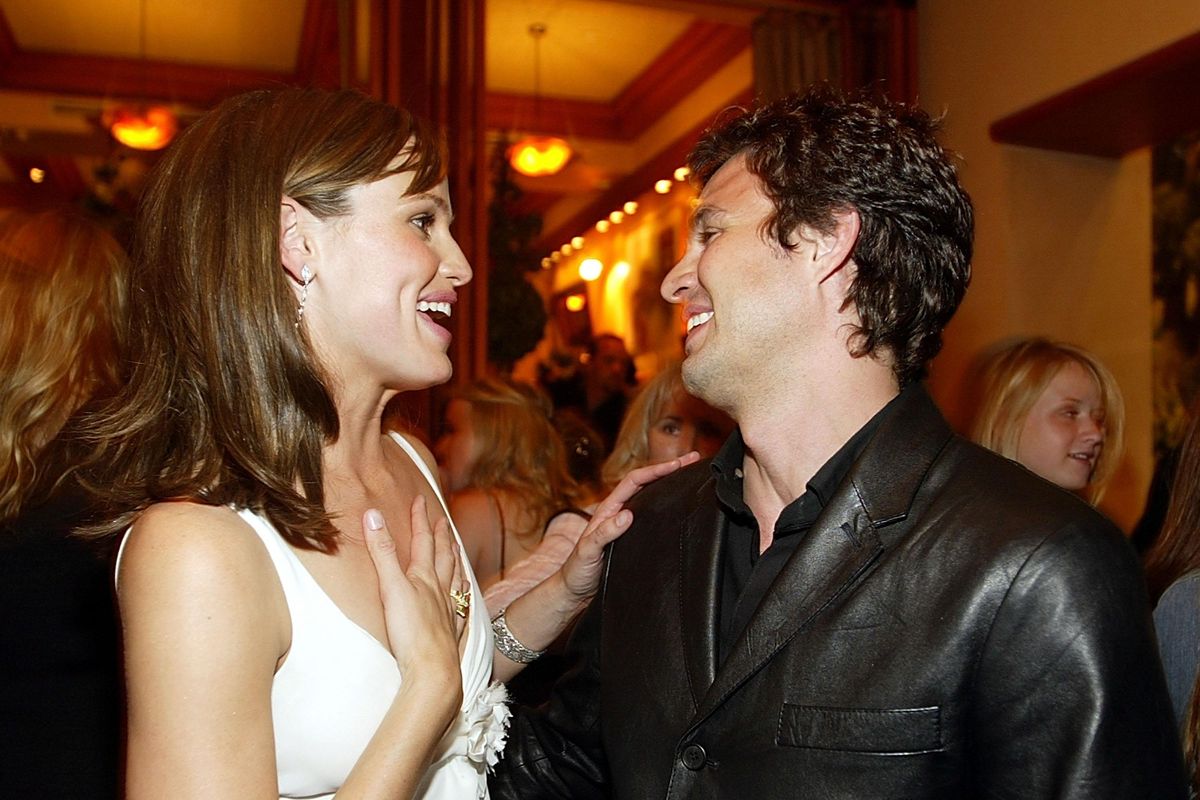 (Photo by Carlo Allegri/Getty Images)
My pre-teen years were horrific. Whose weren't? Unless you were among the small percentage of girls who truly enjoyed that awkward stage in their growth, you'll understand my sentiment. One thing that made the overall experience less traumatic was the film, 13 Going on 30, staring Jennifer Garner and Mark Ruffalo.
---
If you've never seen the 2004 rom-com, about a 13-year-old girl who's sick of teenage social strictures, and uses her birthday wish to transform into an adult overnight, I don't know you. To an impressionable 13-year-old, the film was iconic. To a 29-year-old, it's still iconic. Watching Jenna Rink (Garner) escape the horrors of junior high, and transform into a successful adult, who lives in a fabulous New York City apartment, and works at a popular women's magazine was exciting.
13 Going on 30 (2004) Trailer #1 | Movieclips Classic Trailerswww.youtube.com
Of course, the film was a bit of an exaggeration on adulthood, but nevertheless, it was a validation that junior high wasn't a final destination, but merely a detour on my journey to greatness. So imagine my enthusiasm when Jennifer Garner and Mark Ruffalo, who played best friends-turned-perfect couple in the film, reunited for their new film The Adam Project.

On Tuesday, Ruffalo tweeted a photo alongside Garner, captioning it with, "Reconnecting with an old pal. Anyone know where we can get Razzles in Canada?" Those who've seen 13 Going on 30, understand Ruffalo's reference to Razzles, which was his and Garner's characters' go-to candy in the film.
In addition, Garner shared the same photo on her Instagram. "Wishing dust worked! And I got a perfect day with my old pal," she wrote.

Garner and Ruffalo are currently filming their new film in Vancouver, which also stars Ryan Reynolds, People reported. According The Hollywood Reporter, the Netflix adventure will follow a man (Reynolds) who travels back in time, teaming up with his 13-year-old self to find his dad and save the future. Ok, that premise sounds slightly familiar.
Catherine Keener and Zoe Saldana will also star in the film.
This wasn't the first time Garner and Ruffalo provided fans with nostalgia. Last month, Garner shared a photo of her and Judy Greer on her Instagram. Greer played Garner's best-friend-turned-nemesis Lucy Wyman in the film. "Always the smartest. Always the funniest. Always the biggest @dodgers fan in the room. I love @missjudygreer. ♥️ #TeamJG," Garner captioned the photo with Greer on her Instagram.
Ruffalo followed suit last year, paying tribute to the film's 16th anniversary on Twitter. "Happy Anniversary to 13 Going on 30 today! Remember what the world was like when Razzles were all the rage? Missing that time," he tweeted.
With the actors continuing to pay homage to their iconic film, could a sequel be in the works? One can only hope. Until then, I'll be Googling which of my bodegas currently sell Razzles.