The reality women face when fleeing violence-torn countries during a pandemic
The grave realities women face amid Covid-19 and gender-based brutality in the Democratic Republic of Congo are taking a toll on the community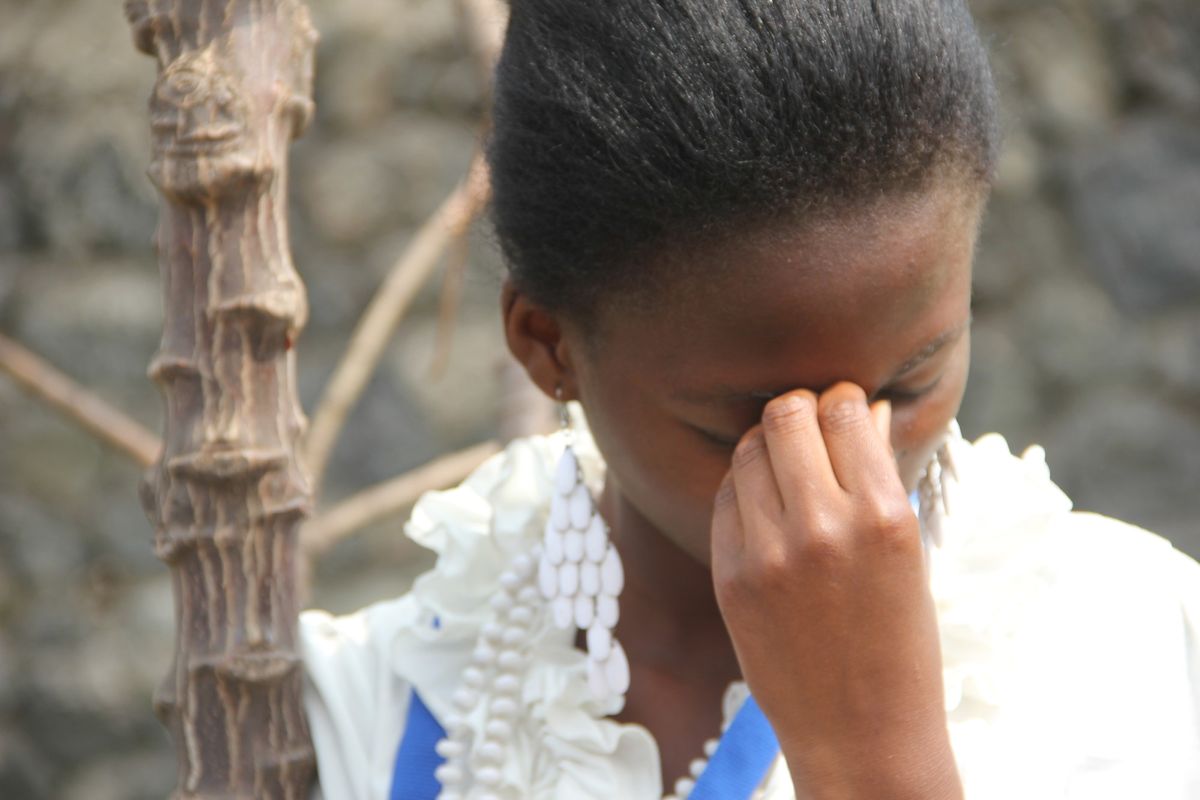 WfWI-DRC
Audry Shematsi serves as the Country Director for Women for Women International – Democratic Republic of the Congo. 10 years of work experience in the humanitarian and development sector with organizations such as Oxfam, Tearfund International, and ActionAid. Audry's activism for gender equity started in the Democratic Republic of Congo where she implemented programs that contributed to the consideration of women concerns at the center of all peace negotiations.
https://www.linkedin.com/in/audry-shematsi-b05567a5
On March 23, UN Secretary General Antonio Gutteres called for an immediate global ceasefire in response to Covid-19, urging: "It is time to put armed conflict on lockdown and focus together on the true fight of our lives."
But six months on, the appeal for global unity and solidarity has had little impact on levels of violence worldwide.
---
My country, the Democratic Republic of Congo (DRC), is one of many conflict-affected countries where armed violence has surged in recent months, driving thousands from their homes in the midst of a deadly public health emergency.
In the eastern provinces of North Kivu, South Kivu and Ituri, intercommunal violence and strife between rebel groups killed around 1,300 civilians in the first half of 2020 —more than three times the number recorded during the same period last year. This includes the July 16 massacre in Kipupu village of South Kivu, which claimed the lives of over 200 people. According to reports, militias burned down houses, attacked civilians with guns and machetes, and raped women attempting to flee.
In South Kivu alone – the province where I work—this latest wave of violence has uprooted 110,000 people from their homes since January, adding to the 1 million people already displaced here.
Most of which are women and children.
After decades of conflict in the region, many women and their families have been displaced multiple times after surviving recurrent attacks, with devastating impacts on their livelihoods, health, and sense of security. Until recently, we had also been battling a deadly Ebola outbreak lasting nearly two years, which was finally declared over in June.
Now, the impacts of Covid-19 are taking their toll.
With limited access to health services, displaced women face heightened risks during pandemics. In addition, recent violence is compounding difficulties accessing health care. According to UNICEF, 10 health centres in South Kivu have been looted and destroyed during recent clashes, while another 18 were abandoned by medical staff fleeing violence.
As pressures mount on our fragile health system, resources are being diverted from sexual and reproductive health services, leaving women even more vulnerable at a time when violence against women and girls is on the rise. Gender-based violence has always been a pervasive feature of DRC's decades-long conflict, and this latest surge of attacks is no different.
There have been more than 400 victims of conflict-related sexual violence so far this year, with both rebel groups and government forces accused of atrocities. Meanwhile, intimate partner violence – already prolific and normalized in DRC – is surging during the current crisis. This is a pattern that has been seen in previous Ebola outbreaks in West Africa.
Despite these severe threats to livelihood, women in DRC are playing critical roles in preventing and responding to Covid-19, just as they did during the Ebola outbreak. Every day, I witness how women's roles as caregivers within their communities make them highly effective health messengers. This is within areas where fear and suspicion of authorities is rife after decades of conflict, corruption and abuses.
Policymakers should learn vital lessons from the importance of investing and including women in decision-making for policies to have a real impact on the lives of the most marginalized. A successful, sustainable ceasefire in DRC must center around the experiences and voices of those who are most affected by conflict in their everyday lives.
Malanga, a graduate of our 12-month program in South Kivu, summed up her vision for her community in the following way:
"I expect to see women taking courage to speak freely and express their opinions in front of men… to see women generating income and making savings without any discrimination and women defending their rights.
My hope for the future is to see women have access to land and rights to inheritance, to see women participating in mixed meetings with men to decide on community matters…Women's leadership is important because it allows women to advocate for other women and children, as well as ending discrimination against women."
Apart from the graduate program, Malanga has been assisting with Covid-19 response activities.
As global leaders seek a lasting ceasefire that will protect and empower marginalized women, and allow countries like DRC to be better after the pandemic. It is Malanga's definition of security, stability and opportunity that they should aspire to implement.
With support from Players of the People's Postcode Lottery, 350 women will be graduating from our 12-month social and economic empowerment programme in DRC this year. During the training, women learn about their rights and share their knowledge with others in their community, creating environments where women's contributions are valued and heard.