Finally! Brandy and Whitney Houston's dazzling 'Cinderella' is coming to Disney+
I could not contain my excitement!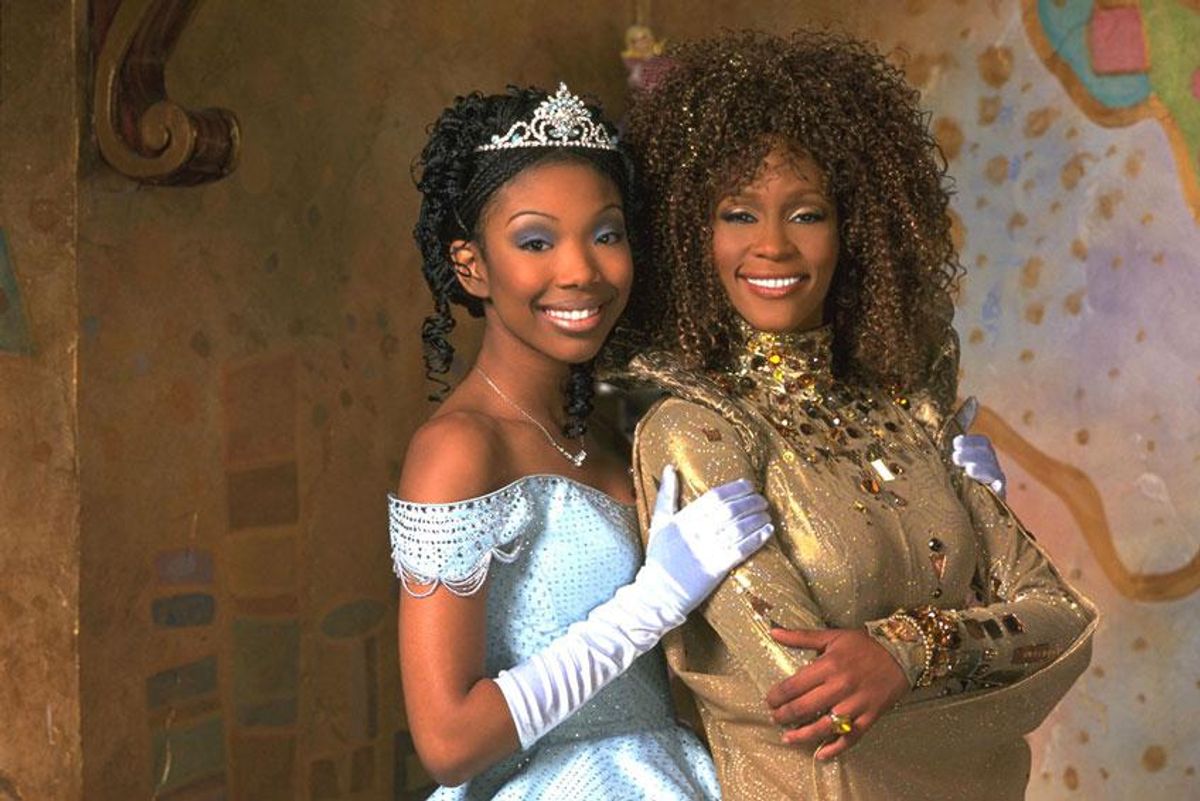 Photo courtesy of Disney+
I don't know about you all, but I have moments when I'm feeling nostalgic, ready to watch all the shows and movies that brought me so much joy in childhood.
Streaming platforms and apps have proven to be helpful, but for some of us whose favorite shows or films from the past are only available on DVD or VCR ( I happen to have both still), it can be challenging to watch certain things. For instance, watching the 1997 Rodgers and Hammerstein's made-for-TV Cinderella movie on YouTube despite the low quality would have to suffice, unfortunately.
---
But no need to worry.
On Friday, February 12, this will no longer be the case. Why is that? This iconic film starring Brandy and Whitney Houston ( Houston also happened to produce the movie) is finally coming to Disney+. I could not contain my excitement!
EXCLUSIVE: @4everBrandy announces on @TheView Rodgers and Hammerstein's #Cinderella will premiere on @disneyplus Fe… https://t.co/gZ7WqfuvuN

— The View (@The View) 1612458260.0
Let's take a little trip through memory lane to give appreciation for this film.

Brandy not only did a fantastic job portraying a lovely and caring princess, the cast was also very diverse and inclusive, which is admirable. It's hard not to recognize a magical world that represented all aspects of the representation within the world and that there is so much potential to follow your dreams and make them a reality.
It's hard to forget that both Brandy and the late Whitney Houston have some of the most angelic voices ever to grace the music industry.
All in all, it is thrilling that Disney+ is releasing the movie for the many of us who had fond memories of the chic and goddess energy of Fairy Godmother ( portrayed by Houston), the kindness of Cinderella, or Queen Constantina ( portrayed by Whoopi Goldberg).
It's equally as remarkable for the new generation to experience the wonders as well. February 12 can't come soon enough!
Have you got something to say about this subject? Submit a post here and start the conversation.