How Stevie Wonder is making a powerful statement by moving to Ghana
Stevie Wonder made an announcement about his next chapter in life— a fresh new start in a new place.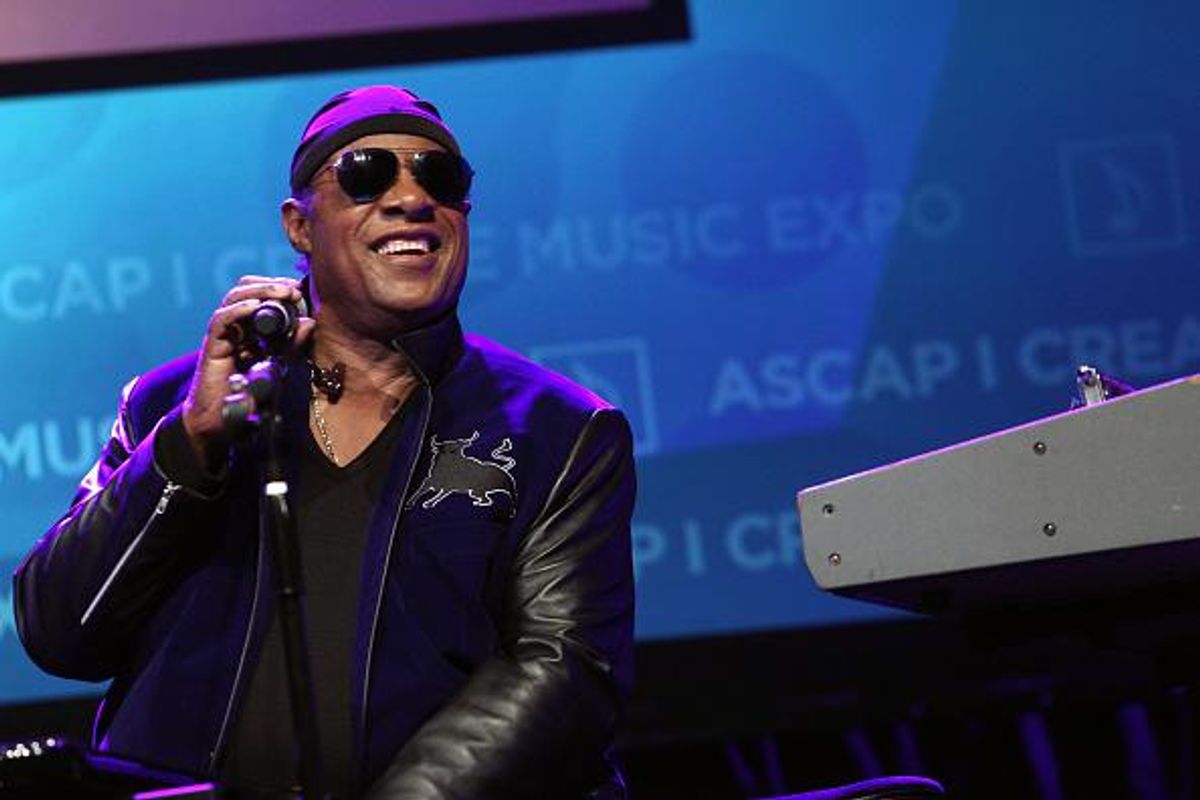 Photo by Tommaso Boddi/Getty Images for ASCAP
The former child prodigy, 22-time Grammy winner, United Nations Messenger of Peace, and overall a musical icon, Stevie Wonder made an announcement about his next chapter in life— a fresh new start in a new place. And the reason is an honorable one.
---
In November of last year, Wonder told Oprah Winfrey on The Oprah Conversation that he wants to live the rest of his life in Ghana because he believes that he will be valued and respected more as a human being.
Winfrey seemed quite taken aback by the declaration, when Wonder said, "I promise you [America], if you do the right thing, I will give you this song. I will give it to you. You can have it. Because I wanna see this nation smile again. And I want to see it before I leave to travel to move to Ghana because I'm going to do that."
"You're gonna move permanently to Ghana?" Winfrey asked for clarity. The musical legend responded with the confirmation, "I am," further stating that moving to Ghana would help him be in a better space for his humanity. He also mentioned some concerns for his family.
"I don't want to see my children's, children's children have to say 'oh please like me; please respect me, please know that I am important, please value me.' What is that?" Wonder asked.
Why I Will Be Relocating To Ghana Permanently - Stevie Wonder https://t.co/XLu7u3dvrc

— Punch Newspapers (@Punch Newspapers) 1613758239.0
I understand Wonder's sentiments. Because the United States continues to become polarized with views on the pandemic, the election, and injustices that happened and continue to happen, it's not that surprising that many Black and Brown people aren't hesitating to live outside of the country.

Moreover, this isn't the first time the musician mentioned Ghana as the place he plans to go to once he leaves the United States.
In 1994, Wonder gave a speech to the International Association of African American Music. He made the promise to move to Ghana because he believed that "there's more of a sense of community."
Ghana is known as the country that many people of African descent who live in the west voyage out to when they want to return to "the motherland."
What do you think of the musical icon relocating to Ghana?
Have you got something to say about this subject? Submit a post here and start the conversation.