Mike Pence working with Young America's Foundation to launch a podcast for young people sounds right up his alley
Although the decision may seem odd to some, this isn't Pence's first rodeo with audio storytelling.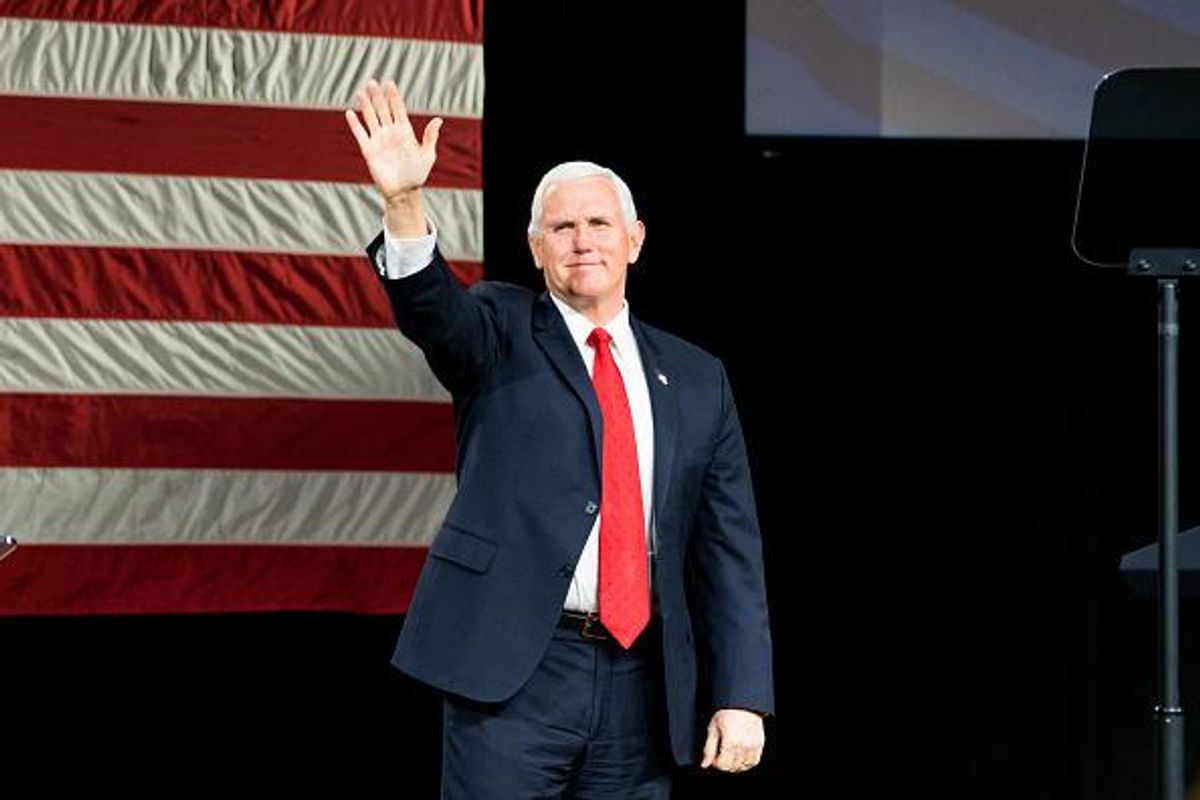 Photo by Megan Varner/Getty Images
Former Vice President Mike Pence seemed lowkey and not someone who is frequently in the news. Well, that's only if we don't count the examples of serving in Former President Donald Trump's administration, or being head of the White House coronavirus task force. Pence was also a landing spot for flies during the vice presidential debates, which stirred up some interesting coverage.
---
We also mustn't forget his tense last days in office. Trump quickly called Pence out for refusing to endorse the theory that the election was stolen from him - which we all know is inaccurate.
"Mike Pence didn't have the courage to do what should have been done to protect our Country and our Constitution," Trump wrote.
Eventually, both Trump and Pence reportedly had a good conversation on January 11. However, Pence's advisors still thinks Trump owes him an apology for putting his life and many others in danger from the insurrection on Capitol Hill and for trying to "dupe people into thinking he could do more."
READ: Why Trump's exit speech was another example of the lengths he'll go for pride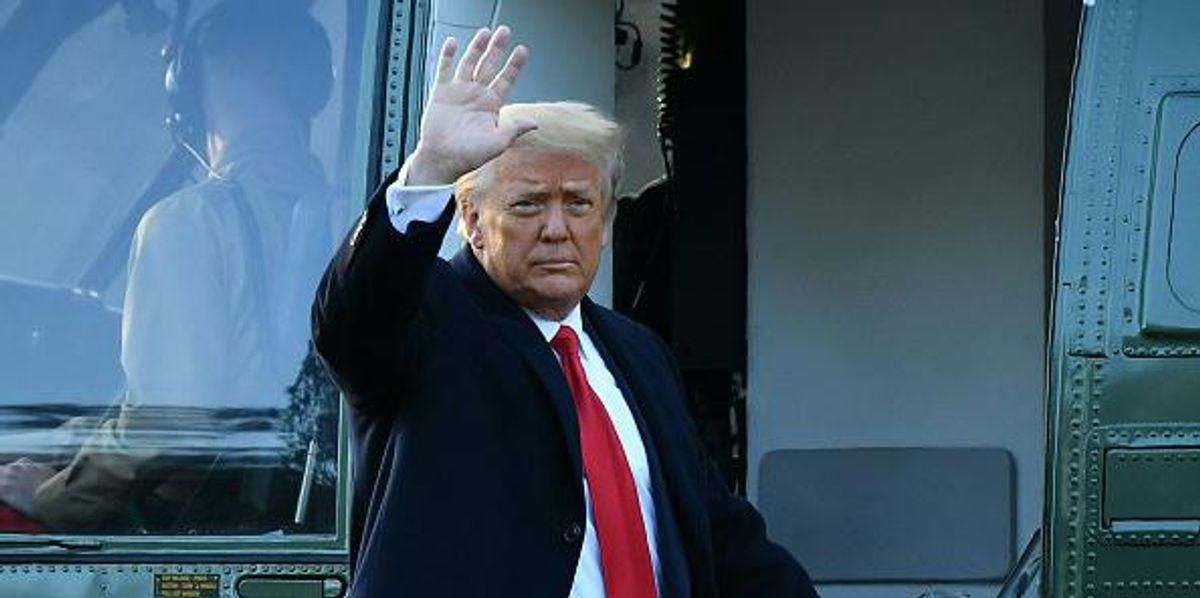 Why Trump's exit speech was another example of the lengths he'll go for prideconversations.indy100.com
Despite this, the former Indiana governor seems to be on a journey to explore different ventures. On Friday, Pence announced he decided to launch a video podcast with the conservative youth group Young America's Foundation.

Pence will be joining them as the Ronald Reagan Presidential Scholar, spreading a message of the positivity of conservatism. Conservatism isn't always wrong, but the caveat is that this conservative group has been allegedly linked to bringing anti-Muslim and anti-immigrant speakers to college campuses.
Young America's Foundation has been a bulwark of the Conservative Movement, advancing the cause of freedom and ensu… https://t.co/ogeIbR4DRk

— Mike Pence (@Mike Pence) 1612519688.0
In a statement by the YAF, they state that Pence's new podcast has a goal to "attract new hearts and minds to the conservative cause, passing along the ideas of freedom—just as President Reagan did before, during, and after his time in office."
Interesting.

He will also be a college campus lecturer and be responsible for writing op/eds about relevant conservative values.
"Vice President Pence has been a stalwart defender of individual freedom, traditional values, free markets, and limited government throughout his career of distinguished service to our country," said Governor Scott Walker, the president of Young America's Foundation. He also happens to be the former Governor of Wisconsin. Walker is also famously known to say that the decision to legalize same-sex marriage was "a grave mistake" (just to give you all a frame of reference of the problematic and down-right offensive ideologies present).
Although the decision may seem odd to some, this isn't Pence's first rodeo with audio storytelling. In the 1990s, he had a conservative radio show, called the Mike Pence Show, which helped propel his career in Indiana politics. According to Politico, despite his show discussing the "global warming myth," it eventually helped him become a candidate who routinely lost elections to a candidate who triumphed. I suppose it did work as well since he ended up becoming vice president.
Pence also plans to move back to Indiana and set up a transition office in Washington, D.C., to elevate causes that are important to him.
All in all, with the news of this podcast, I can't help but wonder if Trump will tune into the podcast. Could he potentially leave a comment that lacks accountability, drawn-out, and unimpressed similar to his mannerisms in his letter to SAG-AFTRA? Only time will tell.
Have you got something to say about this subject? Submit a post here and start the conversation.