Why Vice President Kamala Harris' inauguration outfit meant so much to me
We have to address the significance of her stunning outfit.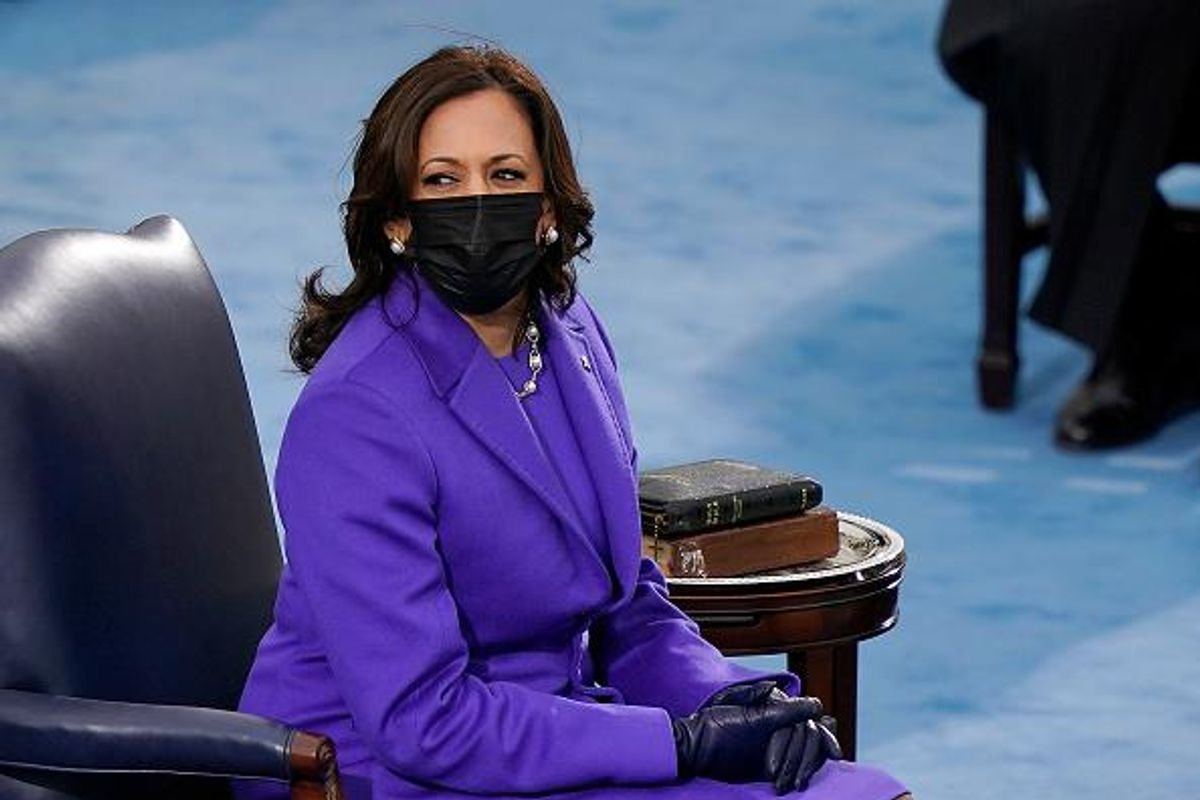 Photo by Drew Angerer/Getty Images
On a bright and sunny afternoon, Vice President Kamala Harris officially became the first woman of South Asian and Jamaican descent to be elected to office. With the projected victory on November 7, many women across the country— Black and South Asian— didn't shy away from expressing how incredibly important it was to see someone who looks like them represented in the second-highest office in the United States.
---
I couldn't agree more. As someone who is also of Jamaican descent, witnessing history, and reveling in the excitement of someone who represents not only the nation, but also an aspect of my culture that isn't normally recognized is amazing.
Harris was sworn into office by the first Latina woman to serve the Court —using a previously owned Bible by the late Thurgood Marshall, the first Black Supreme Court Justice. Another Bible that belongs to Harris' close family friend, Regina Sheldon, was also used.
Besides this incredible honor, we also have to address the significance of her outfit as well. While taking the oath of office, Harris is seen wearing designs from Black designers Sergio Hudson and Christopher John Rogers, along with her signature pearls representing her Alpha Kappa Alpha sisterhood. Hudson's aesthetic is inspired by a broad perspective of Rock &Roll fashion; Rogers is a Brooklyn- based and Baton Rouge born designer known for his vibrant and joyful collection of organza ruffles and exaggerated church hats.
Of course, Twitter had to announce their praise for Harris' choice of designers for this fruitful day.
Even former First Lady Michelle Obama was spotted wearing Hudson's designs.

All in all, Harris' choice of designers to rock on Inauguration Day is indicative of the direction we are moving in as a nation: forward.

Have you got something to say about this subject? Submit a post here and start the conversation.