Evan Rachel Wood breaks her silence, sheds light on manipulative and abusive relationship with Marilyn Manson
"We need more heroines like Wood, who will not be intimadated by the villains who work tirelessly to silence them."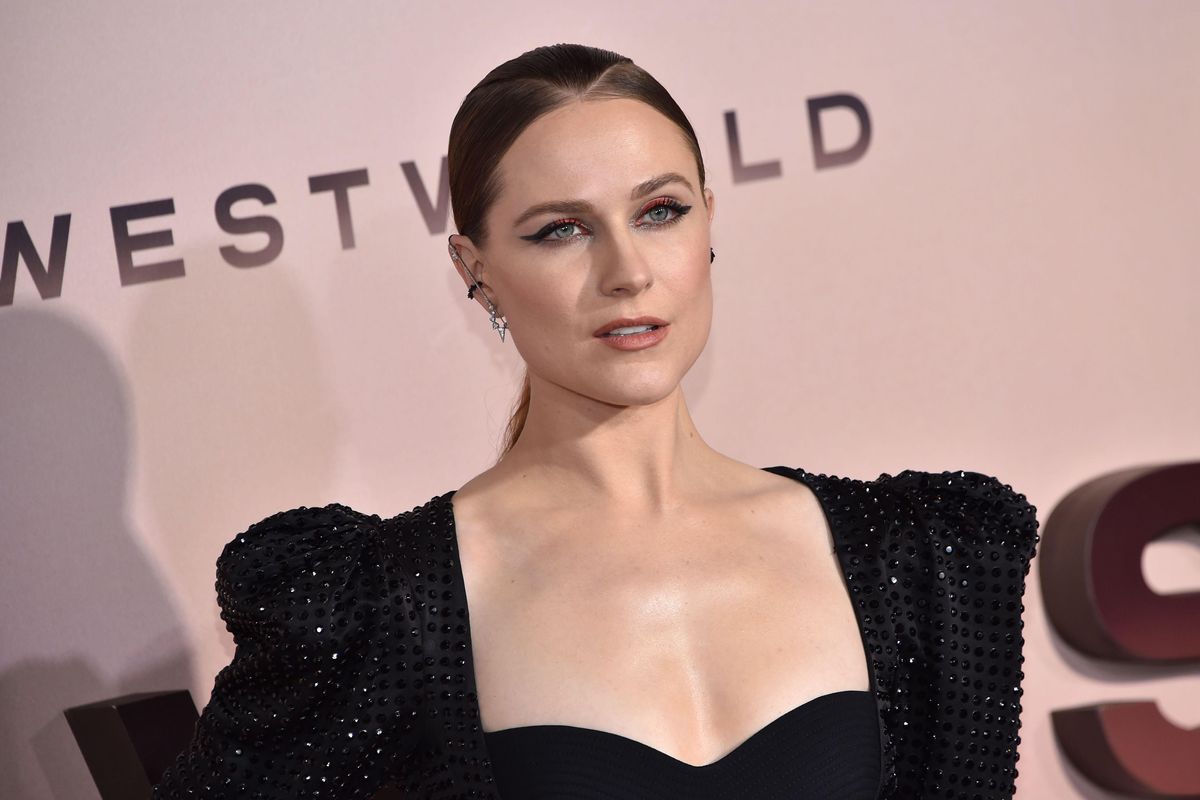 (Photo by CHRIS DELMAS/AFP via Getty Images)
Actress and activist, Evan Rachel Wood has always been vocal regarding her experience with sexual abuse. However, she has continued to remain secretive on the identity of her abuser... until now. On Monday, Wood took to Instagram to reveal the identity of her abuser as former fiancé, Brian Warner - aka singer Marilyn Manson.
---
"The name of my abuser is Brian Warner, also known to the world as Marilyn Manson," Wood wrote. "He started grooming me when I was a teenager and horrifically abused me for years. I was brainwashed and manipulated into submission. I am done living in fear of retaliation, slander, or blackmail. I am here to expose this dangerous man and call out the many industries that have enabled him, before he ruins any more lives. I stand with the many victims who will no longer be silent."
Within hours after the Westworld actress broke her silence, four additional women posted their own allegations against Manson, claiming they experienced sexual assault, psychological abuse, and/or various forms of coercion, violence, and intimidation by Warner. Wood later shared their statements on her own Instagram story.
For those familiar with Warner, they understand him as a controversial figure, who sings about swastikas and masturbates onstage. To me, he's just another privileged, white has-been, who grew to fame in the mid 1990s, largely because of his ability to "push the envelope."
Warner's representatives did not comment on the allegations, but "categorically denied" similar accusations in the past. The new allegations are synonymous to prior claims in the past. In 2001, Warner was charged with criminal sexual conduct after approaching a security guard from behind while masturbating during a concert at DTE Energy Theater in Clarkston, MI. According to the account, Warner allegedly spat on the guard, wrapped his legs around his head and neck, and gyrated against him.
Um...gross.
In addition, in May of 2018, a police report was filed against Manson citing unspecified sex crimes allegedly taking place in 2011. Three months later, the Los Angeles District's Attorney office announced they would not pursue the case because of a lack of corroborating evidence.
"Allegations made to the police were and are categorically denied by Mr. Warner and are either completely delusional or part of a calculated attempt to generate publicity…. Any claim of sexual impropriety or imprisonment at that, or any other, time is false." Warner's attorney, Howard E. King, told The Hollywood Reporter.The Hollywood Reporter.
Manson's problematic behavior doesn't stop there.
During a 2009 interview with Spin, when asked about Wood, Manson was quoted saying, "I have fantasies every day about smashing her skull in with a sledgehammer." Manson's representatives brushed off the comment, referring to it as "obviously a theatrical rock star interview promoting a new record, and not a factual account."

Because fantasizing about murdering your ex sells records, right?
Wood began dating Manson when she was eighteen. He was 36. That in itself was concerning. Wood and Manson dated on-and-off for a few years, before getting engaged in 2010. Eventually, they permanently broke up a few months after announcing their engagement.
"My experience with domestic violence was this: Toxic mental, physical and sexual abuse which started slow but escalated over time, including threats against my life, severe gaslighting and brainwashing, waking up to the man that claimed to love me raping what he believed to be my unconscious body," Wood told a House Judiciary Subcommittee in 2018, in effort to get the Sexual Assault Survivors' Bill of Rights passed in all 50 states.
What "The Undoing" teaches us about ignoring red flags in a relationship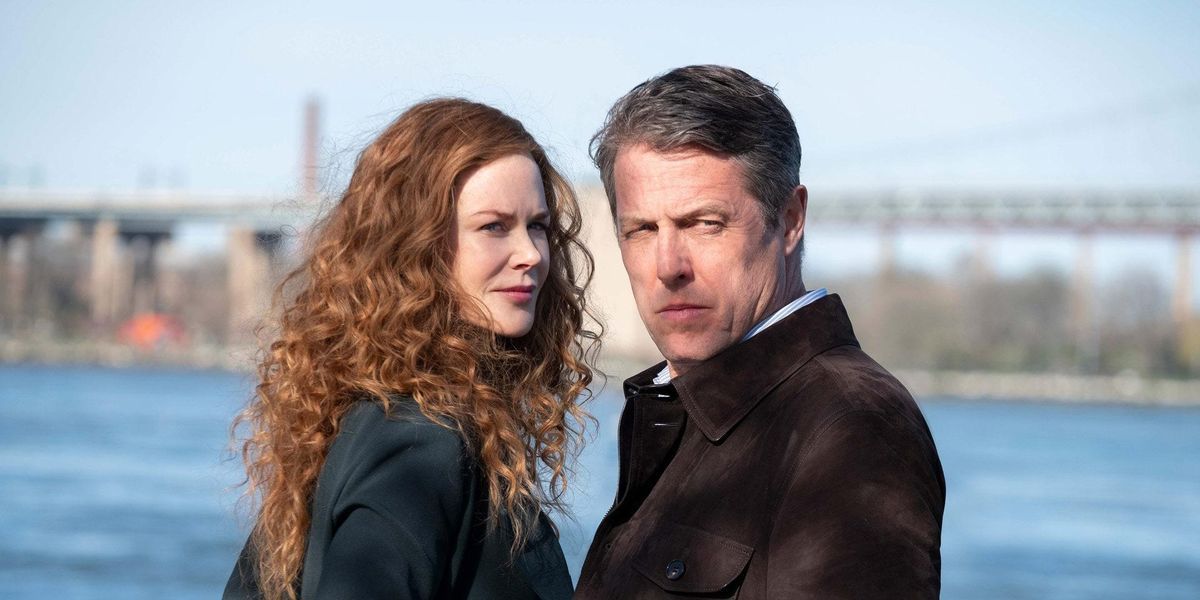 What "The Undoing" teaches us about ignoring red flags in a relationshipconversations.indy100.com
Red flags are often easy to spot. It's our disregard for those red flags that become an issue.
At the time, Wood did not release the identity of her abuser. As harrowing as her allegations against Manson are, they aren't exactly surprising. Not only did Manson find success in glorifying and exploiting violence towards women, he based his entire identity off it. He continuously sang about abusing and torturing women, while successfully profiting off it. Rather than being reprimanded for his problematic behavior, he was rewarded.
Manson's pattern of emotional abuse was documented back in 2008, when he described resorting to harming himself on Christmas Day, after Wood ignored his calls.
"Every time I called her that day—I called 158 times—I took a razor blade and I cut myself on my face or on my hands." He continued, "I wanted to show her the pain she put me through. It was like, 'I want you to physically see what you've done.'"
This was clearly an admission to emotional abuse, where the abuser manipulates the victim into feeling guilty for something they have no control over. At the time, it didn't occur to anyone that Manson's behavior was toxic. In fact, no one cared which is even more concerning.
Upon news of the allegations, Manson was immediately dropped from his record label, Lorma Vista Recordings. Although this is satisfying news, it's irritating it took a sexual assault allegation to make it happen. It's even more frustrating it took four additional women to come forward to support Wood's claims. Then again, this is nothing new. Sexual assault survivors are continuously met with skepticism, and it isn't until multiple women come forward with the same story that it gains attention.
Therefore, many survivors are hesitant to come forward in the first place. The #MeToo movement has done remarkable work in this regard, by supporting survivors and demanding accountability from their abusers. But until society changes how it reacts and handles the stories of survivors, not much will change regarding obtaining justice.
"So often we speak of these assaults as no more than a few minutes of awfulness, but the scars last a lifetime," Wood said. "Even though these experiences happened a decade ago, I still struggle with the aftermath."
We need more heroines like Wood, who will not be intimidated by the villains who work tirelessly to silence them. More importantly, we need to hold men responsible for their unwarranted behavior and show them it will not be tolerated.
Not now. Not ever.