Is Emma Watson seriously retiring from Hollywood? Cue the dramatic outburst
The Harry Potter actress is supposedly taking a break from acting, reports suggest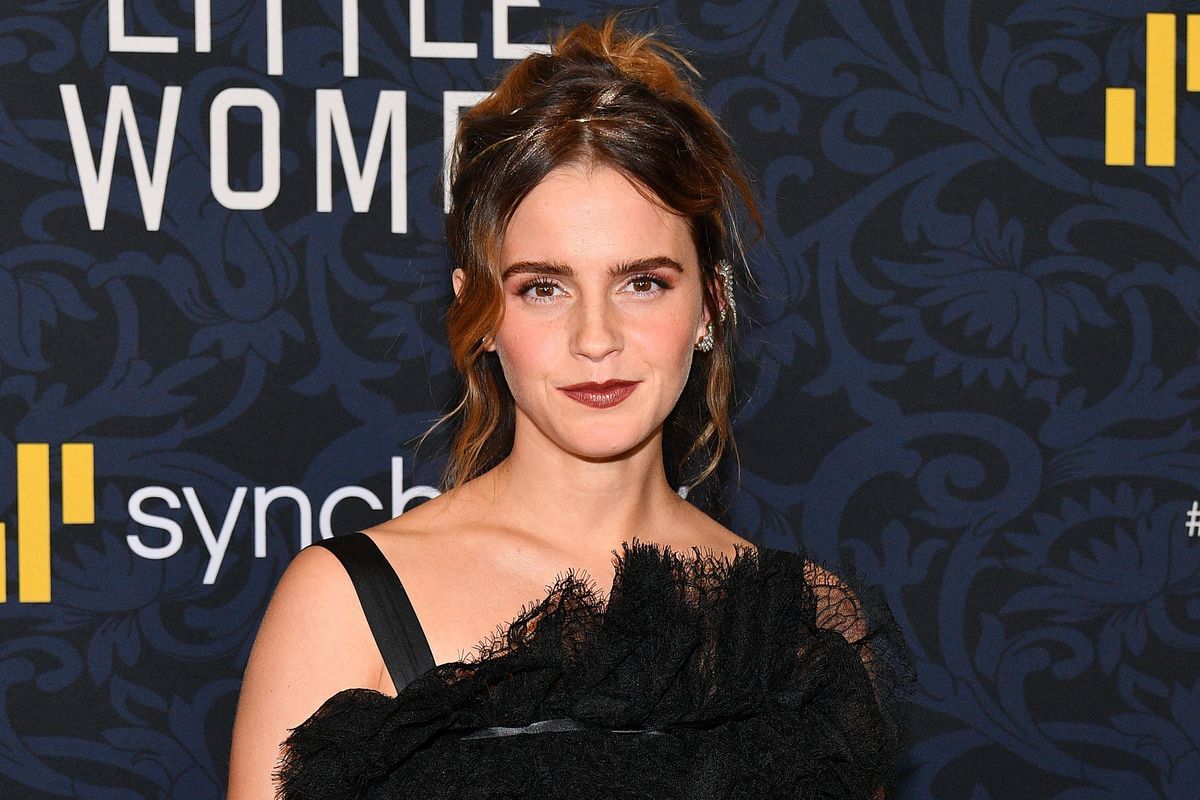 (Photo by Dia Dipasupil/Getty Images)
If 2021 doesn't start behaving, I might drop to my knees and start throwing a temper tantrum reminiscent of a two-year-old. There's only so much bad news a person can withstand, and I've just about reached my quota. Unfortunately, 2021 could care less about my mental wellbeing, and has decided to surprise me with additional forlorn news.
---
According to Emma Watson's agent, the Harry Potter actress is supposedly retiring from acting. Cue the dramatic outburst. Watson's rep said the actress's acting career is currently "dormant" and she "is not taking on new commitments," as originally reported by The Daily Mail.
Watson's most recent role was playing Meg March in Greta Gerwig's 2019 adaptation of Little Women. Since then, Watson has not acted in any recent roles. It's unclear why Watson has taken a break from Hollywood, and remained relatively absent from the spotlight since last August - when she last updated her Twitter account.

For additional proof of the actress's disappearance from the industry, Watson hasn't posted to Instagram since June 2020, and her current bio reads, "Emma's official Instagram page is currently dormant and is not being updated." I'm not going to lie, all this seems a little sketchy to me. Perhaps someone should drive over to Hermione's house and check on her.
Emma Watson's Harry Potter Outtakewww.youtube.com
Nevertheless, a source told the Mail that Watson has been spending her time in Los Angeles, and focusing on her relationship with boyfriend Leo Robinton, whom she has dated for over a year.

"Emma has gone underground; she is settling down with Leo," said the source. "They're laying low. Maybe she wants a family." Ok, this is news to me. The "source" also claimed "Emma and Leo did everything in their power to keep their relationship private," which explains why no one knew about the pair.
Upon news of Watson's rumored retirement, Twitter reacted by paying homage to Watson and her career. For the most part, social media was sadden about the news of Watson retiring, but respect her decision.
"I did NOT expect to wake up and read that Emma Watson is retiring from acting but she's doing what's best for her so i can't really complain," wrote one fan. "thank you for giving us so many great performances."
"Emma Watson retiring is a big shock, but let's thank her for playing some of the most empowering iconic roles and wish her well in the future," wrote another.
Watson has been acting in films since she was 9-years-old. It's safe to assume she's due for a break. Regardless whether she returns to the industry or not, Watson will always reamain a heroine in our eyes.
What are your thoughts on Emma Watson retiring? Will you miss the beloved actress?
Have you got something to say about this subject? Submit a post here and start the conversation.