6 inspiring ways to celebrate Women's History Month—and women all year round
How can we celebrate the empowering and brave aspects of women's history this year?
Unsplash
March is not just a significant month for religious holidays, Daylight Savings Time, and the beginning of spring. It's also the month dedicated to Women's History Month! Do you want to know how to celebrate the empowering and brave aspects of women's history this year?
Check out this list below to read six ways you can celebrate the essence of womanhood and the inspiring figures who have influenced society for the better.
---
Do your research on the history of women's rights
The theme for Women's History Month 2021 is 'Choose to Challenge', which highlights women who have worked hard to advance women's rights but faced issues that transcend to the present day.
If you want to learn more about the origins of Women's History Month and why we celebrate it in March, start here.
Watch inspiring interviews and documentaries about women
What better way to understand the journey of women by hearing it from them directly? Watching documentaries, interviews, or even Ted Talks to unpack and get a glimpse of some of the fantastic contributions of prolific and fearless women across the world.'
My personal favorite Ted Talks Chimamanda Ngozi Adichie's "We should all be feminists" and The danger of a single story."
We should all be feminists | Chimamanda Ngozi Adichie | TEDxEustonyoutu.be
Mentor women or girls
There is nothing like giving back to women and girls through the power of mentorship. It encourages open dialogue and helps women feel and become the best version of themselves while encouraging growth and a sense of community. Programs such as Ellevate and Girls Inc are a great start.
Spread awareness on social media
Sharing memes, infographics, posts, inspirational quotes from community leaders, and other Women's History Month pioneers on social media platforms are welcomed. It is also an easy way to highlight the importance of the trials and tribulations women have endured and continue to go through to gain equality in this lifetime.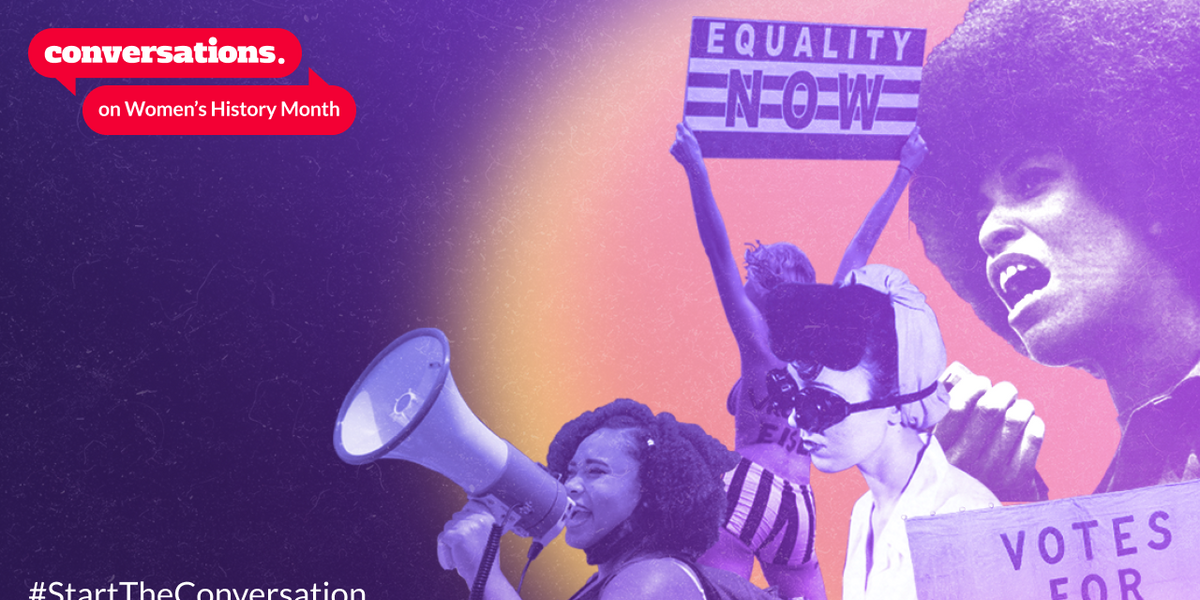 Why Women's History Month is in Marchconversations.indy100.com
Support women-centered businesses

Despite numerous women-owned businesses emerging on the scene, women are unfortunately few and far between when it comes to representation in the business world. Showing support for these entrepreneurs and leaders as much as possible is an integral step towards complete solidarity.
Write a letter to yourself, affirming your self-love
Sometimes as women, we can be our own worst critics. To avoid this, take out a piece of paper and pen or your cell phone and write some encouraging things to yourself such as "I love me," "I'm proud of me," or create a list of things that you admire about yourself. We all deserve to have that boost of confidence!
Have you got something to say about women's rights? Do you want to share your opinion with the rest of the world? Sign up and submit a post today!