What young, Black creatives are doing to change the narrative for content recognition
Supporters have staunchly advocated for the creatives getting the praise and financial advancement they deserve.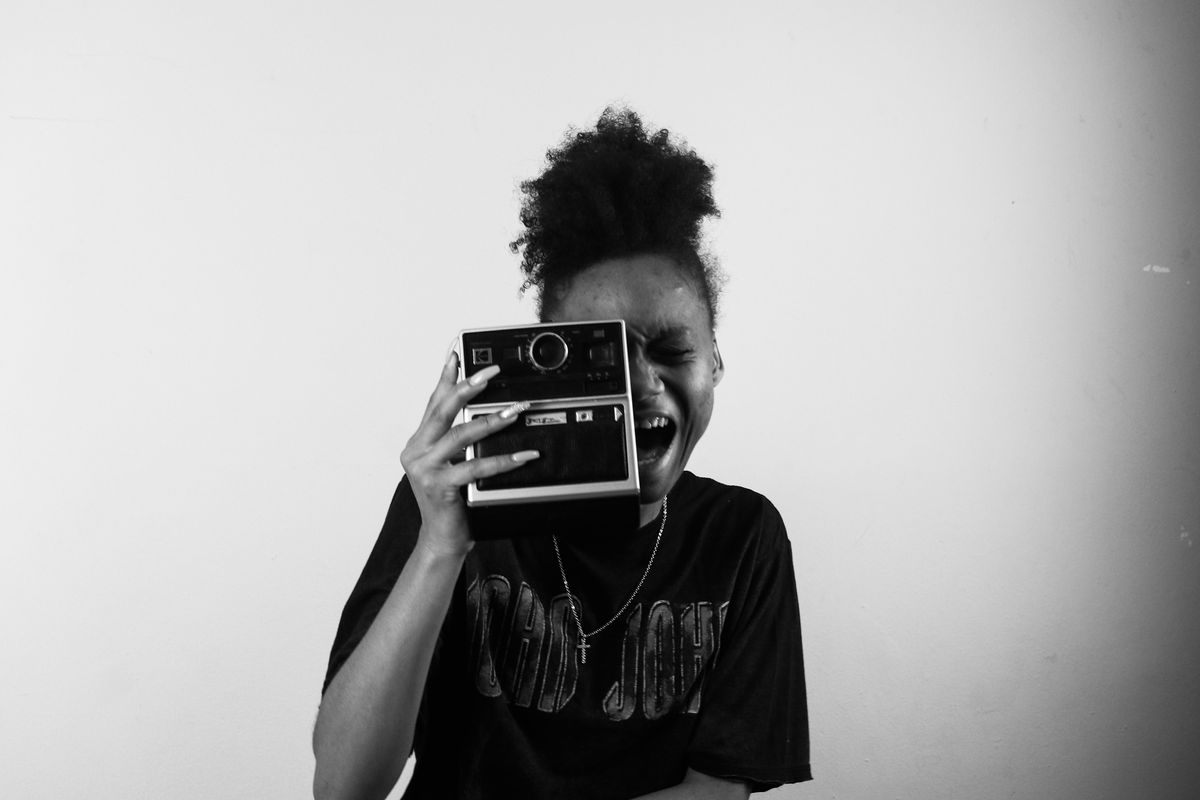 Within the social media landscape, something new always begins to trend. Whether it's the "Buss It " challenge (adapted from rapper Erica Banks' song of the same name), to the silhouette challenge, a new beauty trend, or a catchphrase - the list is endless.
Sometimes, the people behind these viral social media moments, who happen to be women and men of color, tend not to be included in the conversation.
---
However, I'm happy to say these instances are starting to diminish because supporters have staunchly advocated for the creatives getting the praise and financial advancement they deserve. It's also an excellent start for them to be in charge of their narrative wholeheartedly.
On Wednesday, ABC News recently reported about two mansions—the Collab Crib and Valid Crib. Both mansions are based in Atlanta, Georgia, so that the creatives won't have to struggle to find "a seat at the table" amongst those in Los Angeles, California or even in New York City.
Atlanta provides them with the opportunity to create their own lane without feeling that they will get lost in the saturation of other content.
In addition, the mansions collectively hold over 35 creators who are focusing on comedy, acting, singing, and dancing while having control over what they present. Through all this content, they have successfully garnered billions of views on their social media platforms.
"We have social media celebrities that come together to make content via their Instagram, their YouTube, their TikToks…These days, a lot of companies and brands want and need content," said Keith Dorsey, the manager of both Valid Crib and Collab Crib.

Certainly, having content that goes viral is extremely helpful to anyone. However, it hasn't always been something that Black creatives have been able to break into, which is not their fault in such a competitive market.
The creatives at Collab Crib and Valid Crib have a newfound sense of power as they are the owners of their intellectual property.
How wonderful is that?
Furthermore, ABC also reported the average ages of the creators living in the mansions are barely 20-years-old, and have over 360 million likes and over 14 million followers.
Dorsey also mentioned a way that they capitalize off of the following is through advertisements. For example, if someone has 500,000 followers, and can even get 200,000 views per post, could make roughly $2,000 to $5,000 per advertisement.
The beautiful thing about this concept to create a house for creatives started as a group chat. Who would have thought!? When there was significant growth, other creatives saw how people came to their pages to see what they would post next especially seeing them hanging out with their peers who are also making a name for themselves.
Moreover, things are starting to work themselves out for Black creatives who have the drive and knowledge of their audience via social media, which is fantastic.
I wish when I was growing up something like this was available. Still, I am over the moon with joy to see young people are taking charge of their abilities in a fun, constructive and safe way, consistently putting out content that will change the game for future generations.
Have you got something to say? Want to see your writing here? Submit a post to Conversations today.