The Instagram foodies that will bring something new to your Thanksgiving table
Bring the 'yum' to your Thanksgiving meal.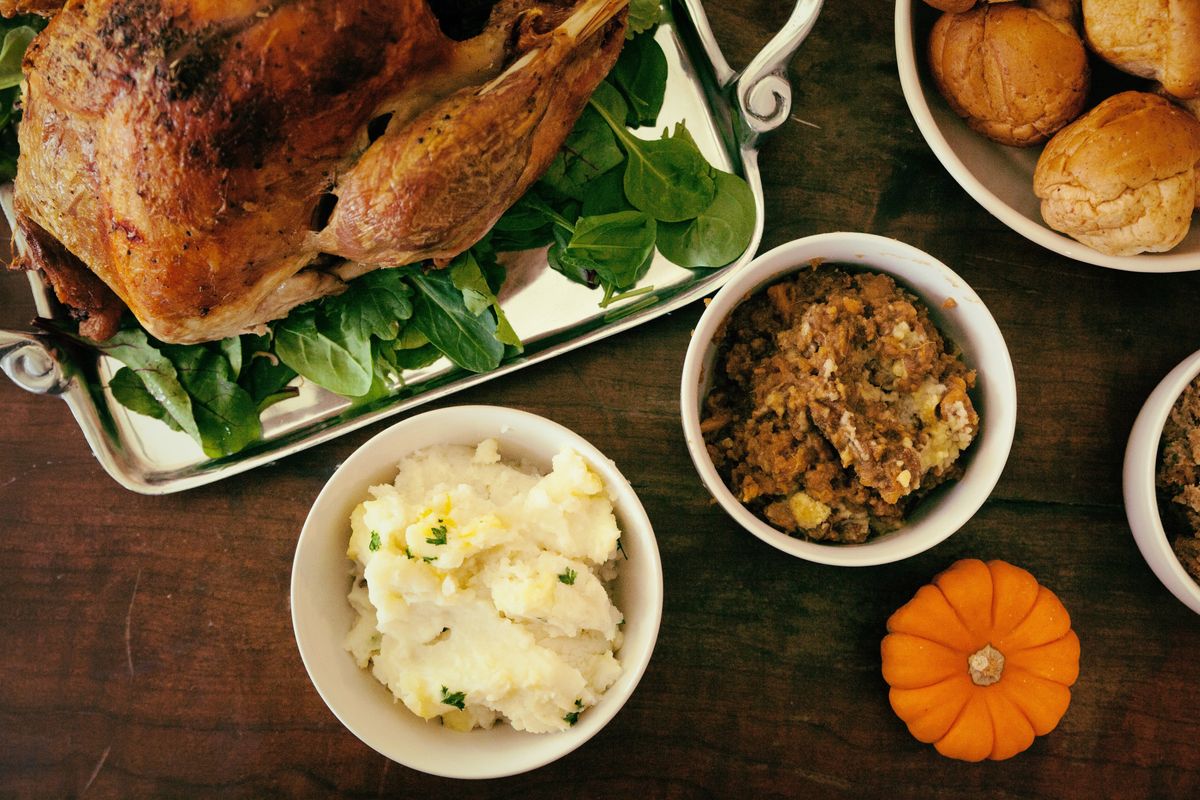 From the pandemic, weirdly entertaining Netflix series, one of the most annoyingly complicated elections of our time, and an explosively divisive political terrain, the majority of 2020 felt like a dystopian novel. Even though the extremely chaotic year is coming to an end, many of us are looking forward to this time of year, especially if they love everything autumn and a little spice like I do!
The autumn is filled with leaves turning colors from yellow to orange to red, pumpkin-spiced everything, apple cider, and of course, the day when we get together with friends or loved ones - Thanksgiving Day.
---
I've recently been loving the art of cooking thanks to easy and delicious recipes from HelloFresh, as well as spending more time at my family home on Long Island making traditional Jamaican meals and baking cookies and cakes from scratch with my mom.
If you can spend the day with family or friends or decide to mass FaceTime or Zoom call loved ones due to pandemic restrictions, then look no further as these food Instagram pages will bring you all things Thanksgiving no matter where or who you're with!
The Peoples Platter
Anything from The Peoples Platter is the perfect way to start any holiday party. This female-owned small business based in Louisville, KY, by Australian founder Jordy Manning, doesn't shy away from beautifully displaying the platter's rich assortments of cheeses, fruits, and pita bread. Also, there's a holiday baked Brie dip that looks so good that you don't want to mess it up. The dip is topped with dried fig, spiced pecans, raspberry jam, crushed pistachios, and much more.

Check out The Peoples Platter website here.
Foolproof Living
Created by food blogger Aysegul Sanford, Foolproof Living is an Instagram account and website of tried and true recipes that are not only delectable for those who are plant-based or not. The recipes don't use refined sugars either! Her carrot ginger soup topped with creme fraiche, vegetarian black bean quinoa chili, and wild rice salad recipes show that she has a diversified palate when merging flavors.

We also can't forget about her scrumptious pumpkin bread (The healthy kind that will make all guilt evaporate!).
Check out the Foolproof Living website here.

Coop Can Cook

If you want to cook amazing meals for your "bae", Coop Can Cook is the Instagram account you don't want to bypass. The Louisiana-based founder, Brittany Coop, not only masters the art of soul food, but she also prepares mouthwatering seafood dishes such as seafood stuffed bell peppers and jambalaya.

Check out Coop Can Cook's website and YouTube channel.

The Food Joy
If you eat mostly dairy-free or vegan, The Food Joy has you covered.

Founded by food blogger and photographer Nina Joy, her garlic and red wine braised short rib over creamy polenta to pumpkin cheesecake bars that can be made non-dairy, dairy, or vegan are more than enough for all of us to find joy in cooking.
Check out The Food Joy website here.